Low-Volume or Small Batch PCB Assembly Service
JHYPCB is a professional low-volume or small batch PCB assembly manufacturer in China, Offers fast low volume prototype PCB SMT and DIP assembly, fastest delivery within 24 hours, and NO MOQ.
What is the Low Volume PCB Assembly?
Not all engineers and manufacturers require thousands or tens of thousands of PCBs for their projects. It depends on the requirement. They look for low-volume PCBs and PCBA. Fortunately, many assemblers provide low-volume PCB assembly at a low cost. By low volume, it means it is less than 5000 PCB assemblies. It can be 25, 50, or anywhere less than five thousand. Some manufacturers also offer no minimum order, which means you can get one assembly at a minimum.
Before we dive into what low volume PCB assembly includes, it's better to know what PCBA is. PCB assembly is a finished product that has all electronic components on it. It's the final product that can be used in the project.
In low volume PCB assembly, the complete assembly of PCB, Design for Manufacturability (DFM), and Design for Testing (DFT) services are included. Moreover, some manufacturers also offer pre-production test boards in which they provide a few boards for testing. After the confirmation of the buyer, the production is started. It saves time that could waste in amendments. The assembly of PCB begins with the fabrication of PCB. Then, the required components are purchased or provided by the buyer. The components are placed on the boards, and then final testing is done.
Low-volume PCB Assembly Advantages
Low-volume PCB assembly is a necessary option for PCB prototyping to determine product viability before entering mass production. Low-volume PCB assembly is the flexible mounting of components on relatively low-volume bare PCB boards. The advantages of low-volume PCB assembly are:
1. New project, new product development, and verification
Low-volume PCB assembly is especially suitable for new projects under development, new products, startups with low budgets, etc. Minor batch PCB assembly can ensure enough room for trial and error before large batch PCB assembly.
2. Low-cost
Low-cost PCB assembly means you don't have to pay too much for upfront product testing. To maximize cost savings, you need to find a partner specializing in low-volume PCB assembly with an established supply chain that can source components in bulk at the best prices.
3. PCBA test
Low-volume PCB assembly enables functional debugging and testing of prototype products before high-volume production.
4. Optimized design
Low-volume PCB assembly enables modification of any PCB design flaws before high-volume production.
China Low-volume PCB Assembly Manufacturer
JHYPCB has its own large-scale low-volume PCB assembly factory in China; we are your reliable low-volume PCB assembly supplier. We can provide you with low-cost and high-quality PCB assembly services.
Quote Now
DFM & DFT For Low-volume PCB Assembly
Design for Manufacturability (DFM)
There can be delays and errors in the assembly if there is anything wrong with the information or documents provided by the buyer. For instance, if there is any problem with a component of BOM, suppose it's not available, then it can create a hindrance. There can be many problems because most engineers and designers are not familiar with the assembly process and its requirements. Thus, to make everything perfect and avoid any delay, Design for Manufacturability is preferred.
In DFM, the experts review every document/file provided by the buyer. They go through everything and analyze the files. If there is any problem, they get back to the buyer. They check Gerber files, Bill of Materials (BOM), circuit diagrams, and other things. DFM makes the process smooth; there won't be any hindrance. It ensures no error and timely delivery of the PCBA. Therefore, it's an important step.
Learn more about DFM:
No matter whether the PCB assembler has done everything up to the mark or not, testing is necessary. The board can have any problem, but if it has a perfect design for testing, then the errors and faults can be detected and rectified. It will help in finding the fault in less time and getting the desired results. There can be a component failure, solder issue, or any other problem, but testing ensures everything is perfect. Thus, Design for Testing (DFT) is necessary.
The testing expert of the PCB assembler will guide you about the planning, types of testing methodologies, placement of test points, testing limitations, etc. It will be better for problem-solving and error detection.
For low volume PCB assembly, you need to find a low volume PCB manufacturer. JHYPCB is a professional electronic contract PCB fabrication and assembly manufacturer in China. We can offer a quick turn, turnkey, and lost cost low volume PCB prototype and assembly services. Small batches are usually defined as ordering less than 5,000 PCBA. We offer the fastest delivery within 24 hours and a minimum order of 1pcs; there is no minimum order requirement.
Use Small Batch PCB Assembly to Verify Your Project and Design
Before going for a large PCB assembly batch, it is important to make sure that the design is perfect. No matter how hard you try and how experienced you are, there are always chances of errors and faults. There can be any problem with the components, design, and results. Therefore, it's better to go for a small batch and test the design and project requirements. Low volume PCB assembly is the best option to go with if you want to verify the design. You can order a few PCB assemblies and test everything on your end. After your satisfaction, you are ready to order PCB assembly in bulk.
Ordering a small batch PCB assembly can save you a lot of money. Errors can be identified and rectified at the right time. On the other hand, any error in a large batch can result in a huge loss. Moreover, it also wastes time. Thus, it's necessary to get low volume PCB assembly.
JHYPCB Offers Quick Turn PCB Prototype Assembly Service for Your Small Orders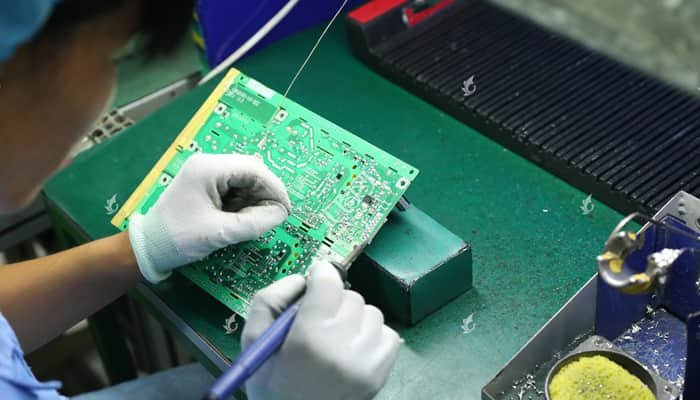 You might need a quick-turn PCB prototype assembly for testing. Prototype PCB assembly can save you from errors in bulk production. Ordering a prototype is easy, and you can make changes in the next prototype. You can make sure that the PCBA is up to the mark.
Moreover, it's important to get a quick-turn PCB prototype assembly so that you can get the board in less time. You can make changes and get the next prototype in a short time. This saves you time and money.
JHYPCB proudly offers a quick-turn PCB prototype assembly. We can provide it within 24 hours. So, you can make as many changes as you want and re-order the prototype. We will make sure to save your time and give you the fastest service possible. Even for small orders, we deliver the order in less time.
China Low-volume PCB Assembly Factory
We can handle all turnkey low-volume PCB assembly, including PCB manufacturing, component procurement, component assembly, and testing. We are always ready to provide you with low-volume PCB assembly services with the fastest speed, best service, first-class quality, and unparalleled reliability.
Get Low-volume PCB Assembly Quote Now
JHYPCB Offers Full Turnkey Low-Volume Electronic PCB Assembly Services
Turnkey PCB assembly service is an excellent way if you want the assembly to be perfect and delivered at the right time. The best part is that you don't need to do anything because everything is the responsibility of the contract manufacturer.
In a turnkey PCB assembly service, everything is done at the end of the contract manufacturer. The manufacturer purchases the components, fabricates the PCB, assembles the components, and checks for any faults and errors. It also includes the Design for Manufacturing (DFM) and Design for Testing (DFT) services. The contract manufacturer makes sure that everything is according to requirements. There are experts to monitor the process and steps involved from scratch to the final product. Thus, the buyer is free at his end.
JHYPCB offers complete turnkey low volume PCB assembly service. We can handle everything from component procurement to the final testing of the PCBA. The low volume can be less than 5000, and there is no minimum order requirement.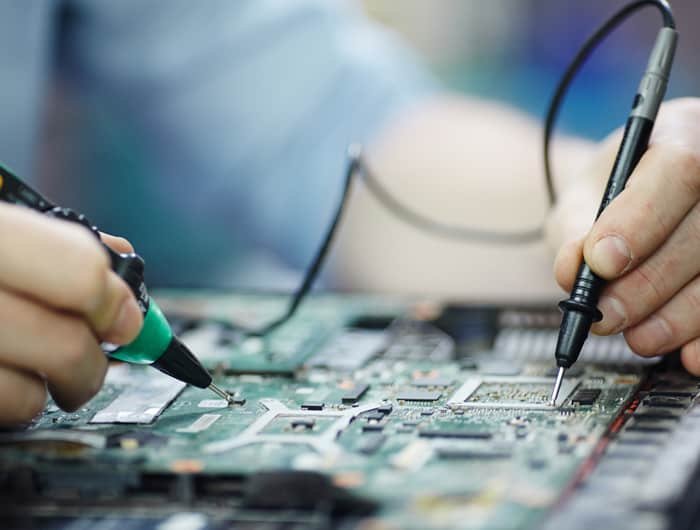 Low-volume PCB Assembly Capability
| | |
| --- | --- |
| Items | capabilities |
| Assembly Types | Surface Mount Technology (SMT), Through-hole PCB assembly (THT/DIP), Mixed PCB assembly (SMT/THT), etc. |
| PCB Types | Single-layer PCB, Double-sided PCB, Multilayer PCB, Rigid PCB, Flexible PCB, Rigid-flex PCB |
| Solder Types | Reflow Soldering, Wave Soldering, Selective Soldering, Leaded or Leaded-free, RoHS compliant |
| Components Types | 0201, Fine pitch components, leadless chip carriers, BGA, VFBGA, FPGA & DFN, Connectors |
| Inspection | AOI, X-ray |
| Testing | ICT(In-Circuit Test), FCT(Functional Test), Aging test |
| MOQ | No Minimum Order |
How to Get a Low-cost Prototype PCB Assembly Online Quote from China?
At JHYPCB, our customer representatives are always ready to assist you. You can provide us the details of the order, and we will provide you with the low-cost PCB assembly quote. Contact us at sales@pcbjhy.com with the Gerber files and BOM list. Our team will get back to you with a reasonable quote.
Complete data requirements for a proper quotation of a PCB Assembly job:
It's important to provide the required and correct data to get a quotation for PCB assembly. Any alteration in the data can change the quote. So, make sure to provide each piece of information.
Bill of Materials (BOM) – BOM is the most important file. It contains detailed information about the components required for the PCBA. It's important for the quote. The BOM file should be in Microsoft Excel format. The contract manufacturer gathers the components according to BOM. So, it plays an important role in components sourcing and PCB assembly. It's an organized way to tell the contract manufacturer about the required components. It should include Reference Designators, Quantity, Manufacturer Part Number, Description, Manufacturer's Name, and Value. Reference Designators, Manufacturer Part Number, and Quantity are essential. It's better to get a template from the contract manufacturer.
Gerber Files – Gerber files are necessary to know about the PCB design. It is important for both PCB fabrication and PCB assembly. It's the standard file that you need to provide to the contract manufacturer. The file contains different parameters, coordinates, and other information that is required to make the board. Moreover, there are different Gerber formats; make sure to know about the format that the contract manufacturer needs.
Centroid Data – In PCB assembly, the components are placed in their places. For the correct placement, XY data is required, which tells the coordinates of the component. Such a file that contains this XY data is known as the centroid file. It's important for the perfect placement of the components. It's also necessary for making a quote.
Assembly Drawings – This is not essential, but it can help to make sure everything is up to the mark. The drawing contains drill locations, hole chart, dimensions, board layer stack-up, component outlines, assembly notes, and a few other things.
Testing Guide & Test Fixtures (If you have) – It's better to provide the testing guide so that the contract manufacturer can test the assembly on its own. Otherwise, you will have to ship it back for changes. Describe the test information of your PCBA; it will save you time and money.
Programming files & Programming tool (If necessary) – Programming files are important for PCBA. But they are not necessary. If the buyer can provide an IC programming file, it's better; otherwise, most manufacturers can make it on their own.
Low-volume PCB Assembly Process Flowchart
PCB Assembly Online Quote
Sign the contract and pay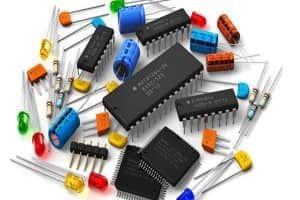 100% Automatic SMT by Machine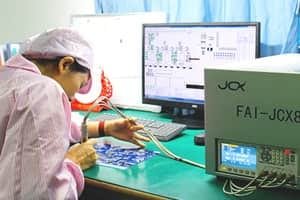 First Article Inspection System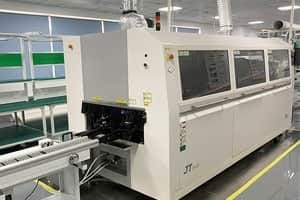 DIP Automatic Selective Wave Soldering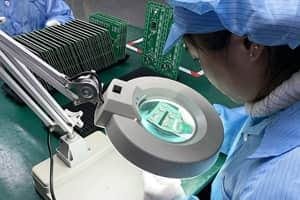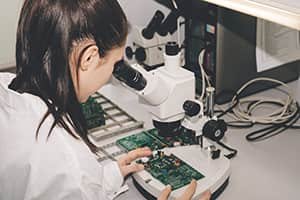 Our Main Production Equipment
JHYPCB is a powerful PCB assembly service provider; we have advanced PCB assembly equipment and PCB assembly lines to meet your SMT and DIP assembly customization.
We can handle single-sided and double-sided SMD assembly and multi-layer PCB assembly.
High-Speed Modular Patch Machine(Panasonic NPM-D3)
Precision: 40um
Speed: 84000cph
Patched Component Size: 0201~6*6mm
PCB: 50*50~510*590mm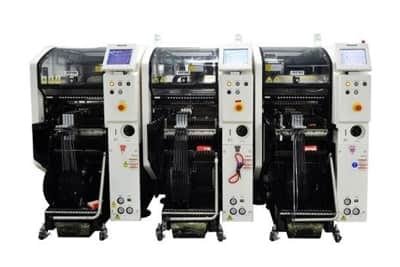 Universal High Precision Patch Machine(Panasonic NPM-TT)
Precision: 30um
Speed: 25000cph
Patched Component Size: 0402*6~32*32mm
PCB: 50*50~510*590MM
High-Speed High Precision Patch Machine(YSM20)
Precision: 30um
Speed: 45000cph
Patched Component Size: 01005~45*45mm
PCB: 50*50~810*490MM
Selective Wave Soldering (Germany Ersa)
ERSA Energy Saving, Little Tin Slag
Don't Need Fixture, High Efficiency, and High Quality (Defective Rate Lower Than 0.001%)
Small Batch PCB Assembly Test Equipment
JHYPCB has passed the ISO9001 quality management system certification; we will strictly follow the IPC-A-610E standard to control the production process and quality control.
All low-volume PCB assemblies undergo rigorous quality inspections and tests before shipping to ensure your PCBA is working correctly.
To this end, we are equipped with advanced and complete PCBA testing and inspection equipment, such as AOI, x-ray, etc.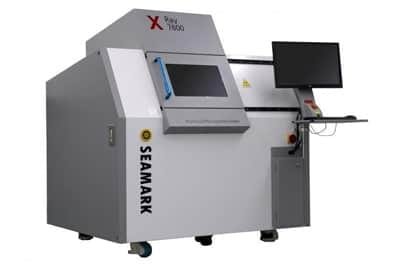 X-ray Automatic BGA Inspection Machine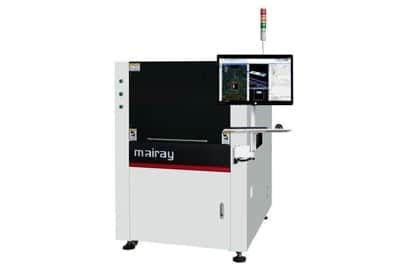 Optical AOI Inspection Machine
SMT Moisture-proof Cabinet
The Laser Stencil Cutting Machine
JHYPCB is a reliable low volume PCB manufacturer with PCB Assembly Capability in china. We can handle low volume PCB assembly, LED PCB Assembly, Through Hole PCB Assembly, SMT PCB Assembly, and quick turn PCB prototype assembly. We can also provide satisfactory turnkey PCB assembly. You will get all your solutions to PCB and PCBA under a single roof. We can provide quick prototypes and assemblies within 24 hours. You can save 15-20% on PCB assembly costs by having your projects built at JHYPCB. We ensure quality, and we have an ISO 9001:2008 quality management system. Contact us for low volume PCB assembly; we will provide you a free quote. For more information, feel free to contact us.
Low Volume PCB Assembly FAQs