What is a PCB Prototyping?
PCB prototype refers to the trial production of the printed circuit board before mass production. After the electronic engineer completes the PCB circuit design, the process of small-batch trial production to the PCB factory is the so-called "PCB prototyping."
Quick turn PCB production refers to completing PCB production at the fastest speed in the production process. It only takes 8 hours for a double-sided PCB prototype, 24 hours for small batches, 36 hours for a multilayer circuit board prototype, and 3 working days for small and medium quantities. A factory based on this production time is called a fast PCB manufacturer.
With the maturity of the PCB manufacturing process and the improvement of supply chain management, the production speed of rapid PCB prototyping manufacture is getting faster and faster, and the delivery cycle is getting shorter and shorter. What are the specific factors that are fueling the flames?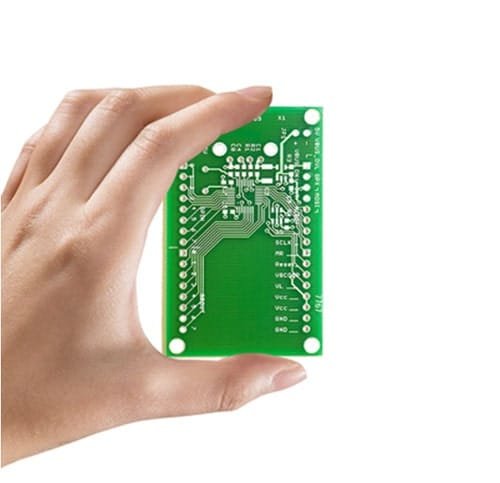 Why is the Quick Turn Circuit Board Prototyping So Fast?
1. There are special urgent services
For customers with urgent needs, urgent service is like a boon. The so-called expedited service requires different durations for different product types. For example, single-sided and double-sided PCB expedited can be completed within 8 hours at the fastest, and four-layer board expedited can be completed within 24 hours. The batch rush can be completed within 48 hours… No matter what kind of product, as long as there is an urgent demand, its production speed will inevitably be faster.
2. Strictly control the production process management
The quick-turn circuit board prototype manufacturing process is very cumbersome. If the manufacturer fails to carry out strict management and control from the order to the completion of production, then its production efficiency is likely to be in a low state. Conversely, only strict process management in the production process can significantly improve production efficiency and ensure delivery speed.
3. Advanced Production Equipment
If there is no copier, how can your documents be copied quickly one by one? Therefore, having advanced automation equipment is also very important for PCB Prototyping. Only by using this equipment can you significantly improve your labor productivity through machines and considerably shorten the delivery time of products.
Best PCB Manufacturer offers Best and cheapest PCB Prototype Service
JHYPCB provides 24 hours (2 layers)/48 hours (4 layers) rapid PCB prototype production services. Our professional engineers will check the Gerber file's manufacturability design and give reasonable suggestions, and these are free. The prototyping stage is the most critical step for electronic engineers, students, and hobbyists. JHYPCB not only speeds up your sample production speed to verify your design but also dramatically reduces your cost and shortens the time for developing electronic products.
Since its inception, we have quickly turned PCB prototype fabrication, fast prototype PCB assembly, and small batch production as our operating characteristics. After years of unremitting efforts, we have won many customers, such as Canada, the USA, the UK, Australia, and Europe.
Fast PCB Prototyping Manufacturing Service Delivery Capability
Layers
within 0.1 ㎡
Normal delivery
0.1-1㎡
Normal delivery
1-2㎡
Normal delivery
Single-layer
24H
3 Days
24H
4 Days
3 Days
5 Days
48H
48H
4 Days
Double-layer
24H
4 Days
2 Days
5 Days
3 Days
7 Days
48H
3 Days
4 Days
72H
4 Days
5 Days
4 Layer
2 Days
6 Days
3 Days
7 Days
4 Days
8 Days
3 Days
4 Days
5 Days
4 Days
5 Days
6 Days
6 Layer
3 Days
7 Days
4 Days
8 Days
5 Days
10 Days
4 Days
5 Days
6 Days
5 Days
6 Days
7 Days
8 Layer
3 Days
9 Days
4 Days
10 Days
6 Days
11 Days
4 Days
5 Days
7 Days
5 Days
6 Days
8 Days
Advanced Posts: