The Best and Fastest PCB Manufacturer In China
JHYPCB is aiming to be the best PCB manufacturer in China and the world
JHYPCB is a best and fastest PCB manufacturer in China. We specialize in providing high-quality, low-cost, and highly reliable PCB prototyping and mass production services. With over 10 years of industry experience and state-of-the-art equipment and technologies, we are committed to delivering cutting-edge PCB products and services that meet the highest standards of quality and performance. Whether you need a simple single-layer PCB or a complex multi-layer design, we have the expertise and capabilities to handle all your PCB manufacturing needs with precision and efficiency. Contact us today and let us be your trusted partner in PCB manufacturing!
The Fastest PCB Manufacturer in China
First of all, JHYPCB has a strong sales team and a PCB engineer team. As long as your PCB Gerber and other documents are sent to us by email or online file transfer, our sales staff and engineers will respond quickly and will get in touch with you in the shortest possible time.
Once the production documents are confirmed to be correct, we will put them into production as soon as possible.
In PCBELEC.COM, we have the quickest PCB manufacturing that PCB prototyping can be finished within 24h. In addition to manufacturing fast, another feature of a quick PCB manufacturer is delivering fast. Under normal circumstances, JHYPCB will be completed within 24 hours of delivery work.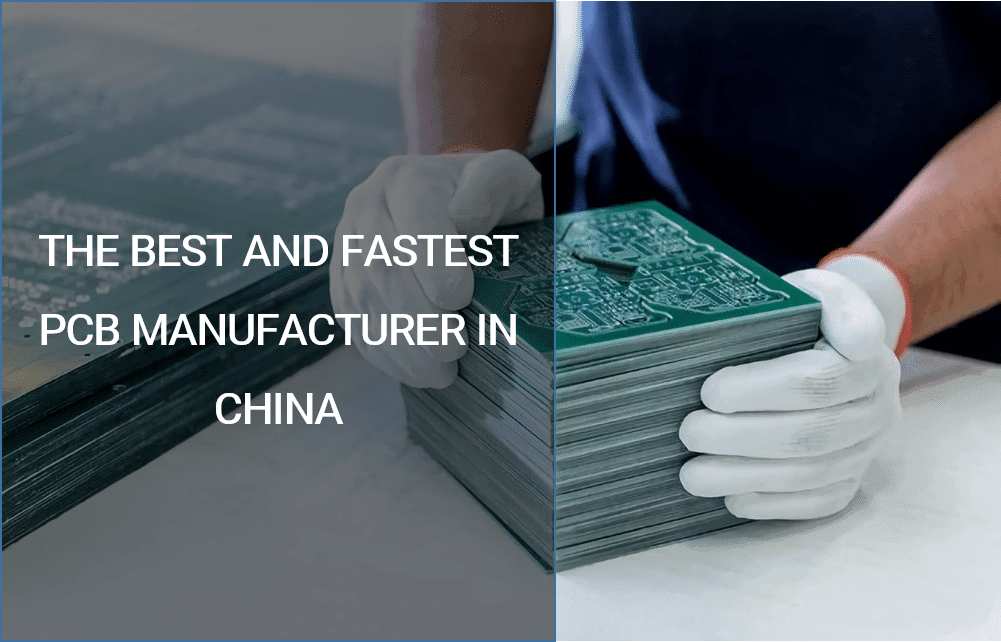 JHYPCB has been committed to providing the quickest PCB manufacturer. If you want to receive your PCB boards quickly, then, submit your order to JHYPCB right now.
JHYPCB is aiming to be the best PCB manufacturer in China and the world
The best PCB manufacturers are located in Asia. Asia has become the world's leading PCB market, and China occupies the central position. That's to say, customers can find many best PCB manufacturers in China.
Since the introduction of foreign investment and advanced equipments, the PCB manufacturers in China have the chance to improve their PCB production, which results in a rapid development of PCB manufacturing. Besides, the rise of domestic electrical industries, especially in Shenzhen and Kunshan, has accelerated the evolution of PCB. The best PCB manufacturers in China are gathered in Shenzhen and Kunshan, forming a mature PCB production chain.
JHYPCB is located in Shenzhen, the forefront of China's reform and opening up. Comparing with other PCB manufacturers around the world, JHYPCB is working with the world's major PCB material suppliers. we're able to offer more choices for customers, choices for PCB prototype or small volume production, choices for price, quality or delivery and so on. In addition, we are always at your service and technical support. We aim to be one of the best PCB manufacturers, not only in China, but also in the world.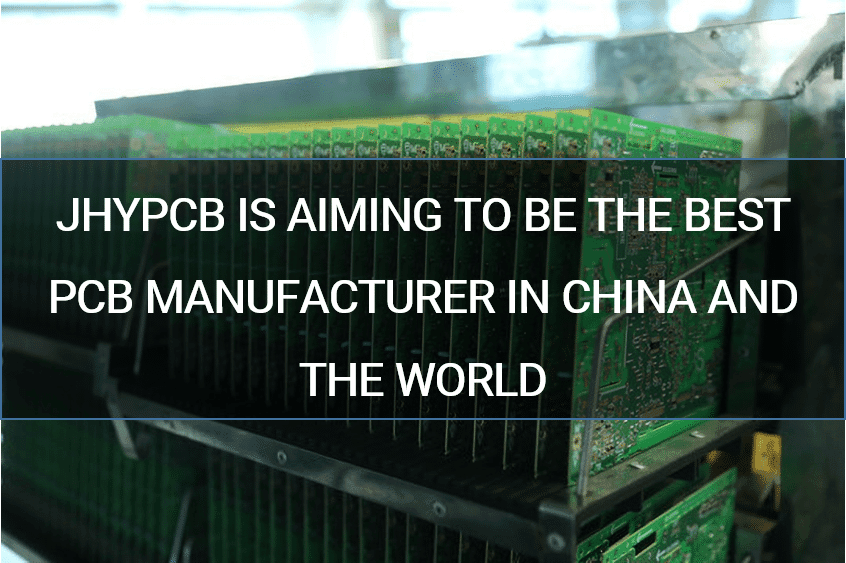 Contract Manufacturing Services in China
JHY is a known, professional, and reliable Electronics Contract Manufacturer (ECM) in China. Customers in various technologically advanced markets trust our full-featured PCB services covering bare PCB manufacturing, assembly, components sourcing, programming to functional testing. Our one-stop PCB solutions can remove your risk and save you energy, time, and cost.
Process Capabilities: Rigid, Flex, Rigid-flex, IMS PCB Board
PCB Layers: up to 64 layers rigid board, up to 10 layers flexible PCB
Via Hole: Through-hole, Blind and Burid holes & Microvia
Quality: IPC Class 2|PC Class 3
CCL Material: FR-4, PTFE, PI, Metal core (Copper, Aluminum)
Max Board Size: rigid board 609 * 889 mm
Surface finish: OSP|HASL|HASL Lead-Free (HASL LF)|Immersion Silver|Immersion Tin|Plated Gold|Immersion Gold(ENIG)|ENEPIG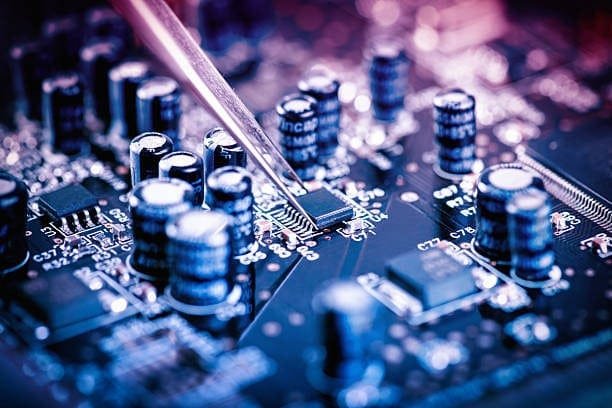 Technology: Surface Mounting Technology, Through Hole Technology (DIP), Manual Soldering, Mixed Assembly Technology
Types: Single- and Double-Sided Assembly
Assembly process: Tin lead-free, Tin-lead
Components: Turnkey, Kitted, Partial Turnkey
PCB Shape: Any
Quantity: From Prototype to High-Volume
Small Chips Size: 0201
Testing: Visual, X-ray, AOI, Function, IC Burning & Programming
One-Stop Solution for PCB & Prototype Assembly Service
JHY offers a high-quality one-stop solution, including PCB manufacturing, components sourcing & PCB assembly service, etc. Our company advantages are High quality, Quick Turnaround, Strong Supply Chain, Quick response, and Professional team services.
What makes Chinese PCB manufacturers different from other countries?
In the field of PCB manufacturing, Asia plays an important role, accounting for about 90% of the total output of the PCB field. Among so many countries in Asia, China has contributed the most in the high proportion of PCB output, accounting for nearly 50% of the entire PCB industry output. Therefore, most people may wonder what makes Chinese PCB manufacturers different from other countries and famous in the world. You can get the answer from the following words.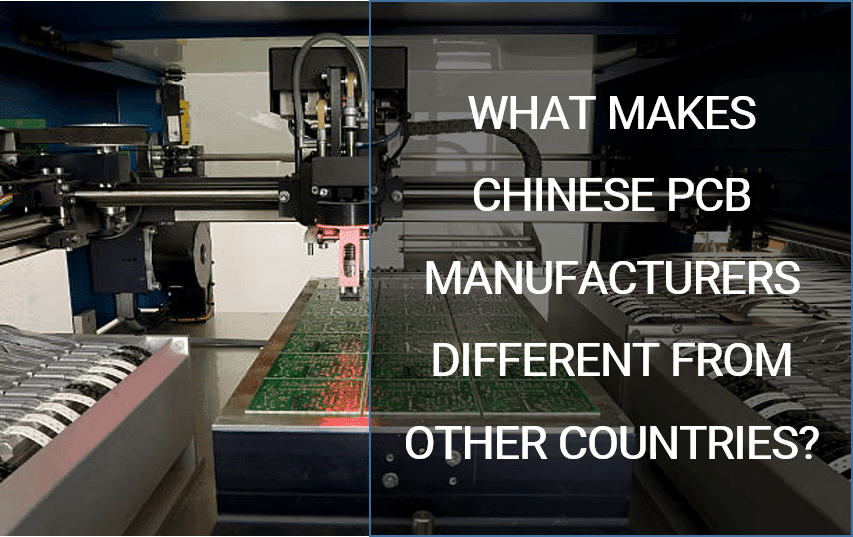 Provided that you would like to learn more about China PCB manufacturer online, you're most welcomed to contact us through www.pcbelec.com.
Ensuring high-quality PCBs is vital for any manufacturer. At JHYPCB, we take quality assurance seriously and have implemented several measures to ensure that our products meet or exceed customer expectations.
ISO Certification: ISO certification is an internationally recognized standard that ensures consistent quality across all aspects of a business. At JHYPCB, we are proud to be ISO 9001 certified, which means that we have met rigorous standards for quality management systems. Our ISO certification demonstrates our commitment to quality and helps us continuously improve our processes.
UL Certificatio: UL certification is another important factor to consider when selecting a PCB manufacturer. UL certification ensures that the manufacturer has met safety standards set by Underwriters Laboratories, an independent organization that tests and certifies products for safety. At JHYPCB, we are UL certified, which means that our products meet strict safety standards.
IPC Standards: IPC is an industry association that sets standards for the design, manufacture, and testing of electronic products. IPC standards cover a wide range of topics, including materials, processes, testing, and more. At JHYPCB, we follow IPC standards to ensure that our products are of the highest quality and reliability.
Inspection Process: To ensure that our products meet or exceed customer expectations, we have implemented a thorough inspection process. Our inspection process includes visual inspections, electrical testing, and more. We also use advanced equipment to test our products, including X-ray machines, microscopes, and automated optical inspection (AOI) systems.
By implementing these quality assurance measures, we can ensure that our customers receive high-quality, reliable, and safe PCBs.
At JHYPCB, we believe that excellent customer support is key to building strong and lasting relationships with our customers. That's why we are committed to providing top-notch customer service every step of the way.
Response Time: We understand that time is of the essence when it comes to PCB manufacturing. That's why we pride ourselves on our fast response times. Our team is available 24/7 to answer any questions or concerns you may have, and we aim to respond to all inquiries within 24 hours.
Quote Speed: Getting a quick and accurate quote is essential when selecting a PCB manufacturer. At JHYPCB, we have streamlined our quote process to ensure that you receive a quote as quickly as possible. We provide transparent pricing and offer competitive rates to ensure that you get the best value for your money.
Design Specification Suggestions: Our experienced team has years of experience in PCB design and manufacturing. We are happy to offer design specification suggestions to help you optimize your design for manufacturability and ensure that your PCB meets your exact specifications.
After-sales Service: At JHYPCB, we stand behind our products and are committed to ensuring your satisfaction. If you encounter any issues with your PCBs, we offer after-sales service to address any problems and ensure that you receive the highest quality product.
By offering exceptional customer support, we aim to build strong relationships with our customers and provide them with the support they need to succeed.
At JHYPCB, we believe that high-quality PCBs should be affordable and accessible to everyone. That's why we offer competitive pricing and employ cost-saving measures throughout our manufacturing process.
Pricing: We understand that pricing is an important factor when selecting a PCB manufacturer. That's why we offer transparent pricing and provide detailed quotes to ensure that you know exactly what you're paying for. We also offer competitive rates to ensure that you get the best value for your money.
Discounts: We offer discounts to customers who place bulk orders, ensuring that you can save money when ordering large quantities of PCBs. Additionally, we offer discounts to repeat customers as a way of saying thank you for their continued business.
Shipping Costs: Shipping costs can add up quickly, especially when ordering PCBs from overseas. At JHYPCB, we have established relationships with top shipping carriers to ensure that our customers receive the best possible rates. We also offer a variety of shipping options, including express shipping, to ensure that you receive your PCBs as quickly as possible.
Bulk Discounts: If you place a large order with us, we offer bulk discounts to help you save money. Our bulk discounts are available for customers who order large quantities of the same PCB design. This allows you to enjoy significant savings while still getting high-quality PCBs.
By offering competitive pricing, discounts, and cost-saving measures, we aim to make our PCBs accessible to everyone while still maintaining a high level of quality.