Best and Cheap PCB Prototype Fabrication Services Manufacturer in China
Quick Turn and Rapid PCB Prototyping Manufacturing Services.
A prototype PCB is very important for any project. It is essential to consider a prototype circuit board before you start the manufacturing of PCBs in large amounts. Every industry that requires a PCB for its project gets a PCB prototyping first. Therefore, we will give you complete guidance for prototype printed circuit boards. 
JHYPCB's PCB prototype service is one of the fastest and most reliable services in the industry in China. When you request PCB prototype services from JHYPCB, you will benefit from our fast delivery times. This means that in as little as 24 hours, we have a rapid PCB prototyping service ready for proof of concept.
As the leading PCB prototyping manufacturer and supplier, we are proud to have a solid industry reputation in this field for decades.
Benefits You Can Get From Us for your PCB prototype
Rapid PCB prototype services start with a quick quote. Our professional Process Engineer will review your design for free and provide a detailed quotations within 12 hours.
JHYPCB has specialized PCB prototype production lines and small and medium capacity PCB production lines, and We can offer the best offer for your project.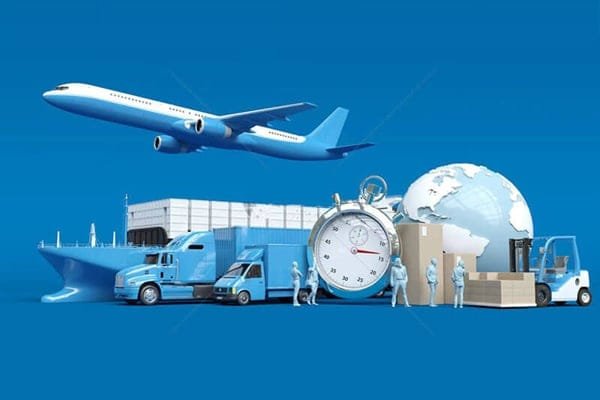 Short Lead Time is the strength of our PCB prototype service. We will optimize the PCB manufacturing and delivery most effectively, which will shorten your lead time.
A PCB prototype is just like a test board that is used for testing purposes. During PCB designing(Learn more about: PCB Design Guidelines, PCB Design Software Free Download), you may need to change many things and come up with different designs and dozens of alterations. So, you never know whether your PCB is perfect for mass production or not. Therefore, a PCB prototype board is made for testing. A few PCB prototype boards are made to test your design according to the desired results. If you have achieved what you wanted, then it's perfect. Otherwise, you will need to redesign and order another PCB prototype. You need to make sure that your PCB is working correctly before starting bulk production. A prototype PCB may lack some features, but it is very close to the standard PCB. You will get a complete idea of your design; therefore, it is an essential step.
Highly Reliable Double-sided/Multi-layer PCB Prototype China Manufacturer
Fast, On time, Reliable and High Quality
JHYPCB PCB prototype fabrication capabilities
What can we do for your PCB prototype?
as you know, JHYPCB is a leading fast PCB prototype manufacturer in China; our PCB prototype fabrication service is available to global clients. We can provide any kind of simple-to-complex prototype PCBs with or without special requirements.
Check out our circuit board prototype capabilities in the following list:
Rigid PCBs
Flexible circuits
Rigid-Flex PCBs
IMS PCBs or metal core PCBs): 1-4 layers, aluminum base, copper base, or ceramic base
HDI boards: laser drilling micro vias, blind and buried vias, till any layer interconnect
Special substrates: Rogers, Isola, Dupont, Nelco, Panasonic, etc.
Heavy copper: 1-15oz
Gold Plating: Hard or soft gold with selective or full body plating
Blind and burid vias, microvias
Surface finish: Immersion gold, Immersion silver, Immersion Tin
Controlled impedance: Single-ended, differential pairs, hatch impedance
Every PCB has its unique manufacturing instructions (MI) & flying probe or fixture electrical test (E-test). Doing so ensures the best result for every batch of your PCB prototypes and repeat orders, regardless of the volume.
Each PCB manufacturing process will strictly conduct according to IPC standards. Our professional in-house control team will verify all manufacturing processes meet the customer's requirements and related regulations to ensure all PCB boards manufactured by us and shipped to you are high-quality and low-cost.
Over 10 Years of Experience in PCB Prototype
Secure, Fast, On-Time Shipping
Fast PCB Prototype Fabrication Service
JHYPCB is the Best Prototype PCB Manufacturer in China, providing a cheap and fast PCB prototype fabrication service.
Layers
within 0.1 ㎡
Normal delivery
0.1-1㎡
Normal delivery
1-2㎡
Normal delivery
Single-layer
24H
3 Days
24H
4 Days
3 Days
5 Days
48H
48H
4 Days
Double-layer
24H
4 Days
2 Days
5 Days
3 Days
7 Days
48H
3 Days
4 Days
72H
4 Days
5 Days
4 Layer
2 Days
6 Days
3 Days
7 Days
4 Days
8 Days
3 Days
4 Days
5 Days
4 Days
5 Days
6 Days
6 Layer
3 Days
7 Days
4 Days
8 Days
5 Days
10 Days
4 Days
5 Days
6 Days
5 Days
6 Days
7 Days
8 Layer
3 Days
9 Days
4 Days
10 Days
6 Days
11 Days
4 Days
5 Days
7 Days
5 Days
6 Days
8 Days
Automatic PCB Board Prototyping Machine
Introduce high-end advanced equipment, build a first-class production line, and escort quality
High Precision Drilling Machine
Automatic Electroplating Gantry Line
PTH - Automatic Electroless Plating Copper Equipment
LDI
Laser Exposure Machine
AOI
Automated Optical Inspection
Custom PCB Prototype Boards Show
We are a PCB manufacturer that specializes in PCB prototype and low volume PCB production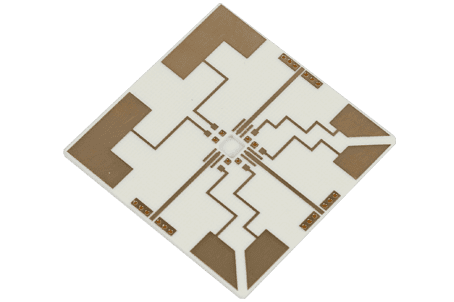 1 Layer / Single-sided PCB Prototype
2 Layer / Double-sided PCB Prototype
Large PCB Prototype Board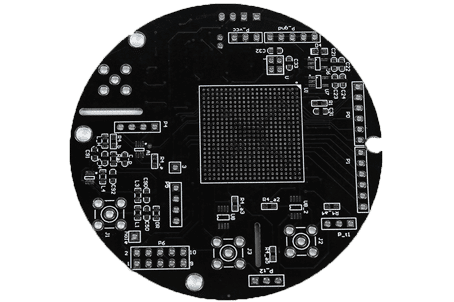 Round Prototype PCB Board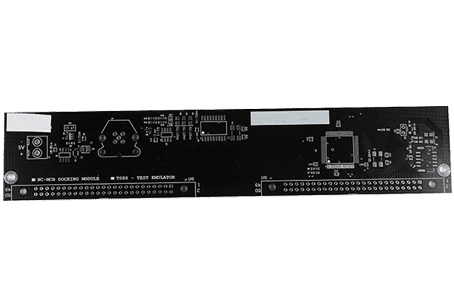 PCB Prototype Manufactuer In China
READY TO GET STARTED WITH PCB PROTOTYPING?
PCB prototype is a powerful tool for designers, offering time and cost-saving benefits while ensuring that your final product is top-quality. JHYPCB focuses on manufacturing quality PCB prototypes and low-to-medium volumes. Relied on our advanced manufacturing capabilities, JHYPCB can be your ideal reliable prototype PCB manufacturer and supplier in China. If you are interested in PCB prototype services for your next project, contact us. If you're ready to work with a company that can help you benefit from high-quality PCB prototype services, JHYPCB is your right partner.