Multilayer PCB Board introduction and Prototype Fabrication Service
Here you can learn more about the definition, laminate structure, manufacturing process, advantages, and applications of multilayer Printed circuit boards.
Electronic devices, equipment, appliances, and other products are evolving with the passage of time. A few decades ago, mobile phones had a fraction of features compared to the mobiles we use today, and they were heavy and bulky. Nowadays, mobile phones are slim and compact and offer tons of features that we couldn't imagine. Likewise, users and consumers wish for a compact, reliable, and lightweight alternative to every product. Now, we have a compact version of everything, and with the passage of time, the size, weight, and cost are being reduced.
All this was possible because of advancements in technology, especially the introduction of multilayer PCBs. In the current era, multilayer PCBs play an important role in every sector and industry. It has completely transformed the appearance, structure, and performance of electronic products.

What is Multilayer PCB Board?
Definition of the Multilayer PCB Board
The term multilayer represents the number of copper/conductive layers in a PCB. A single-layer PCB has only one conductive layer; however, it has other layers, such as the base layer, lamination, and insulating layer. A PCB is known or defined by the number of conductive/copper layers it inherits.
A multilayer PCB contains three or more copper layers. Thus, there can be 3, 4, 5…, 50…, 100, or even more layers. Keep in mind that it is not possible to place the components on all layers of a multilayer PCB, as they can only be placed over the surface layers. The other layers of PCB are used to distribute the connection and wiring between. The connections are distributed among the layers, which is why complex operations are possible, and connections can be made without wasting the space on the board.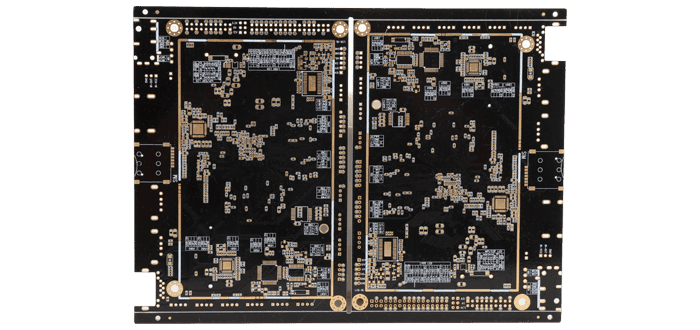 Why Is There Any Need for Multilayer PCBs?
It is quite difficult, and most of the time impossible, to implement a complex design and obtain the product requirements from a single-layer or double-layer PCB. Single or double-layer PCBs are suitable for simple products, equipment, and devices, but when it comes to implementing complex designs, such as computer motherboards and smartphone PCBs, there are many constraints.
The first crystal-clear constraint is the space on the board. For complex designs, the single-layer and double-layer PCBs will take too much space, and consequently, the product will be bulky. We cannot make a compact product without using a multilayer PCB.
The most disturbing constraint in simple PCBs is the connection of the components. For connecting different components, there will be more space required, and it is important to use jumpers and wires. End-to-end wiring of complex designs is almost impossible in simple PCBs.
In a multilayer PCB, the presence of different layers offers a conductive route for the connection of components and passage of signals, which is why it has the potential to implement complicated designs.
Advantages of Multilayer PCBs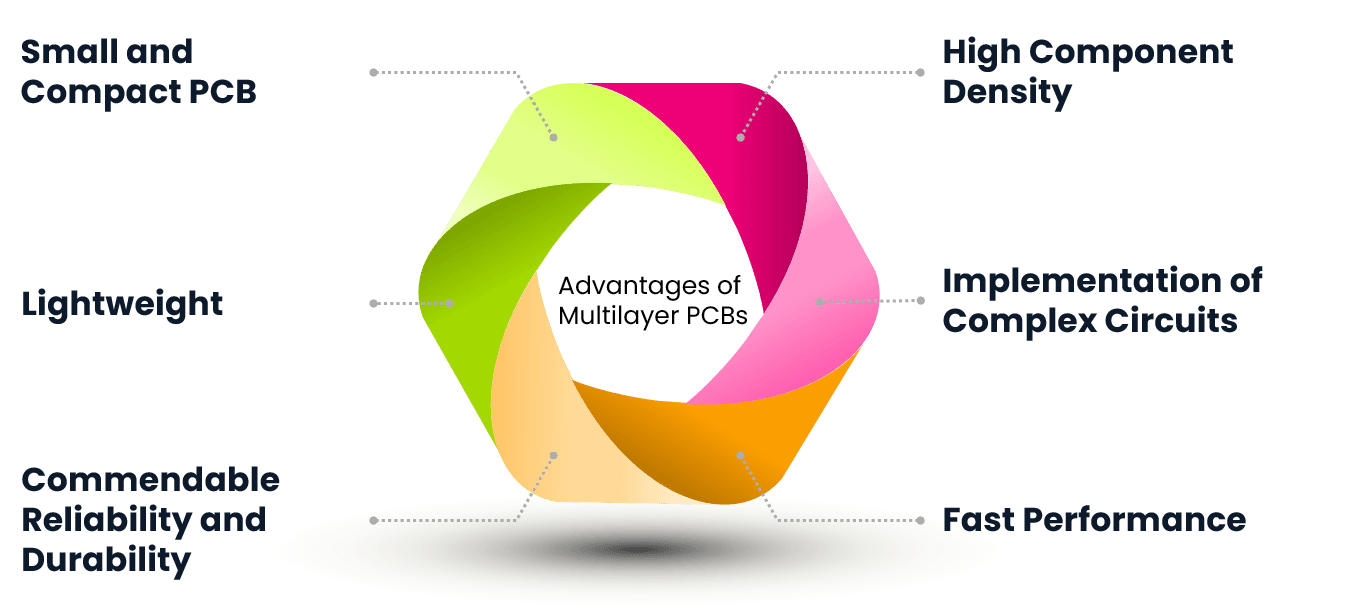 What are the advantages of multilayer circuit boards?
Disadvantages of Multilayer PCBs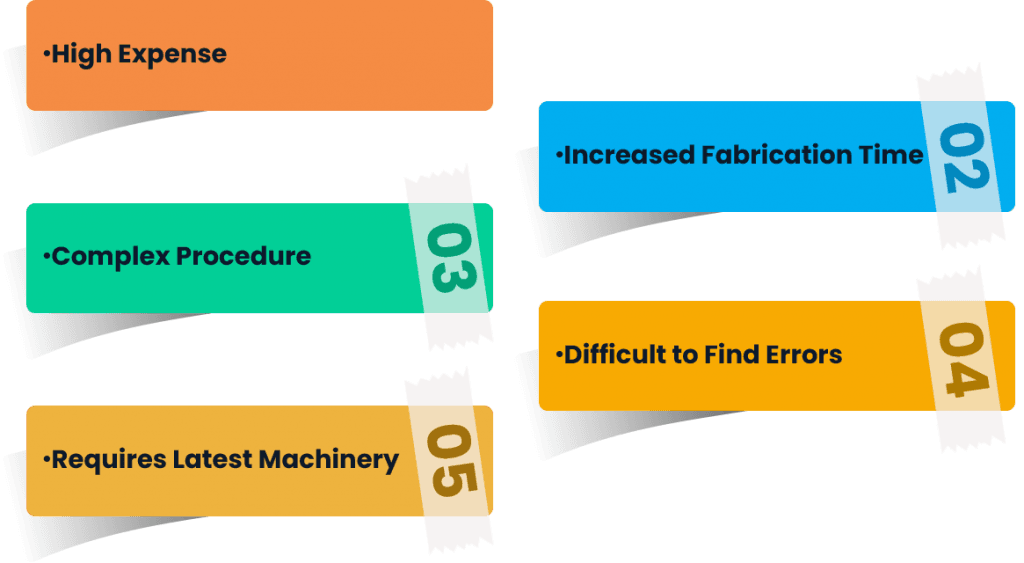 Disadvantages of Multilayer PCBs
Multilayer PCB Applications
Due to the surprising benefits of multilayer PCBs, they are widely used in different industries. Firstly, it is the top priority of designers to implement their complex circuits, so wherever complex operation is required, these PCBs are used.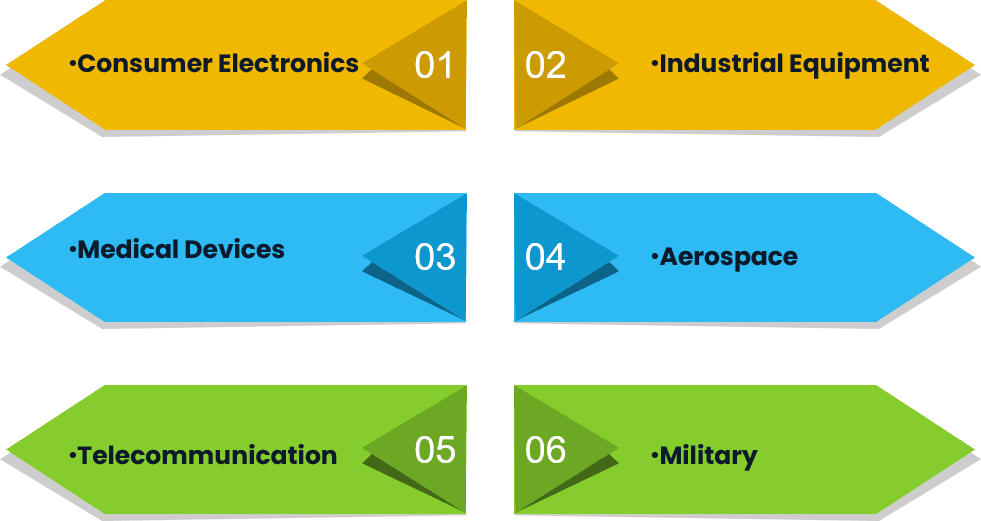 What are multi-layer PCBs used for?
There are dozens and hundreds of applications of multilayer PCBs. We can say it has taken the whole market and improved the performance and functionality of PCBs. These are used almost in every industry and sector.
Development Trend of Multilayer PCB
With the development of electronic components to "light, thin, short and small," multilayer PCB will become the most influential and vital category in the printed circuit board industry and become the leading product. The structure of Multilayer PCB will be a diversified, thin, and high multilayer. At the same time, multilayer PCB also requires high equipment and technical investment.
High density
High multilayer
Thinness
Structural diversification
High-performance thin copper foil and thin substrate
The high flatness of plate surface and surface coating technology
Flexible multilayer board and rigid-flexible multilayer board
How To Make Multilayer PCB?
The stack-up of a multilayer PCB is important. As there can be many layers, it is important to understand how these layers are stacked up. It is generally preferred to have an even number of layers in a multilayer PCB as it creates symmetry around the middle core layer. Having an odd number of layers is possible and still required in some applications, but even layers are preferred as they have more physical strength due to symmetry.
The stack up in a multilayer PCB is quite simple. The inner layers are just like double-layer PCBs, and the surface layers are like single-layer PCBs. It might be difficult to understand in the first place, but it is pretty simple.
Suppose there is a 4-layer PCB. The middle layer of the PCB will be the core layer. On both sides of the core, there will be conductive layers. This is just like a double-layer PCB. Now, there will be an insulation layer, prepreg, above these two layers. After that, there will be surface layers, one at the top and one at the bottom. These two layers are like a single-layer PCB. It means a 4-layer PCB has one double-layer PCB and two single-layer PCBs. As the number of layers increases, the number of double-layer PCBs increases, while the number of single layers remains constant; only two single layers.
Multilayer PCB Stack Up and Thickness
4 Layer PCB  standard Stackup
4 Layer PCB 0.8 MM Standard Build
4 Layer PCB 1.6 MM Standard Build

8 Layer PCB Stackup and Thickness
8 Layer 1.6 MM Standard Stackup And Thickness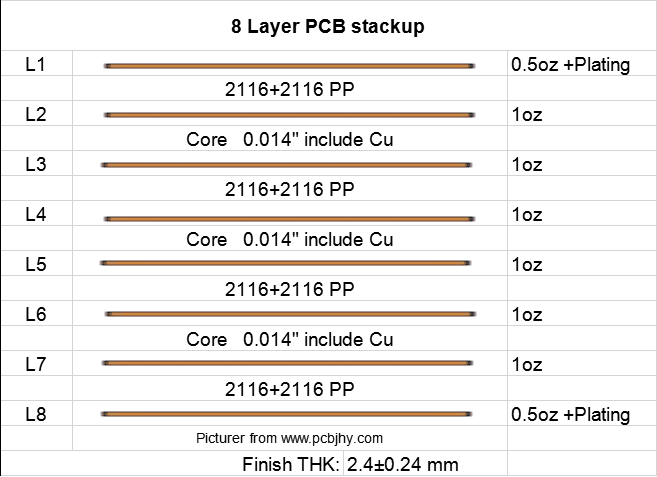 A Typical 8 Layer PCB Stackup and Thickness
The above image explains the stack up in an 8-layer PCB. There are three cores in the PCB, and each core has two conductive layers. After every conductive layer, there is a prepreg layer for insulation. Finally, there is a surface layer at the top and one surface layer at the bottom. The components are placed on the surface layers only.
The stack-up remains the same in all multilayer PCBs; only the number of double-layer cores increases. Moreover, it is up to the user which layer he chooses for power, ground, signal, or any other purpose.
10 Layer PCB Stackup and Thickness
10 Layer 1.6mm PCB Standard Stackup and Thickness
Example 10 Layer PCB Stackup
12 Layer PCB Stackup and Thickness
1.8mm 12 Layer PCB Stackup
Stackup Thickness of 12-layer PCB
How are Layers Connected in Multilayer PCB?
The stack-up of the layers is clear, but the question that comes to mind is about the connection of these layers. These layers can be interconnected with all layers or a few selected ones. As the layers are stacked up one over the other, having insulation between them, the only way to connect them is vias.
Via can connect the layers of the PCB. It is actually a hole created to make a connection between the layers. The hole can be for the connection of two layers, three layers, or as many as you need. A hole is created in the PCB, and its walls are plated so that it can create a connection.
Primarily, there are three types of vias used in PCB.
1. Plated Through Hole (PTH)
2. Blind Via
3. Buried Via
PTH is the simple type of via that joins all layers together. It is just like drilling the PCB until the drill bit comes out from the other side. After drilling, the hole is plated so that connections can be made.
Blind via can be seen from one side because it creates the connection of the surface layer with any layer present under it. It can be used to create a connection with internal layers, and there can be one or more internal layers.
Buried vias are buried under the PCB. They are not visible from either side. These vias create a connection between the inner layers only. Thus, these are the most complicated vias.
According to the connections, the PCB layers are arranged. The vias are created as per the requirement. For the plating of via, the board is drilled and then cleaned to remove the dust and debris. A thin layer of copper is applied first. Then, the board is passed through an electroplating process. There are a series of chemical and electroplating baths. After this process, the vias create the connection between the layers.
Learn more about: Plated Through Hole, Blind Via, and Buried Via in PCB Fabrication
Specialized Equipment for Pressing Multilayer PCB Circuit Boards
PCBs Manufacturing multilayer PCBs requires a specialized hydraulic press with heated platens. Initially, the books are squeezed with a "kiss" pressure of 50 psi before being heated to 350F at 350 psi for a minimum of one hour. The assembly is then allowed to cool slowly before removal for further processing. At Omni, the maximum size of a multilayer board is "12×16″ while the board thickness can range from 0.015″to 0.125".
Multilayer PCBs Fabrication Process
The outer layers of the multilayer consist of sheets of glass cloth pre-impregnated with uncured epoxy resin (prepreg) and a thin copper foil.
The PCB material brands available are Rogers, Shengyi, Dupont (for multilayer flexible PCB), KB (King board), Arlon, Isola, ITEQ, EMC, etc.
For more information about PCB materials, you can read the following articles.
The lay-up operator has already placed a copper foil and two prepreg sheets on the heavy steel baseplate. Now he sets the pre-treated core carefully over the alignment pins. Then he adds two more layers of prepreg, another copper foil, and an aluminum press plate.
He builds up to three panels on the baseplate in the same way. Then he rolls the massive stack under a press which lowers down the steel top plate. He pins the stack together and runs the finished stack out of the cleanroom into a rack.
The press operator collects three stacks on a loader and loads them into the bonding press. This press uses heated press plates and pressure to bond the PCB layers together. The heat melts and cures the epoxy resin in the prepreg while the pressure bonds the PCB together. The process is computer controlled to build up the heat and the pressure correctly, hold it, and cool the press down. In this way, we ensure a permanent bond that will last the lifetime of the PCB. Our board has four layers, but complex PCBs for defense, avionic, and telecommunications applications can have more than 50. These may include sub-assemblies of cores, prepregs, and foils drilled and plated before being assembled into the final PCB.
Once the cycle is completed, the press operator unloads the press and carefully rolls the massive stacks into the cleanroom. Here the lay-up operator de-pins the stack and removes the top plate. He unloads each panel from the stack, eliminating the aluminum press plates used to ensure a smooth copper finish. The copper foil is now bonded in place to form the outer layers of the PCB.
For more step-by-step introduction to the PCB manufacturing process, please click here.
Recommended Reading
JHYPCB is a top-speed and professional PCB printer in China, specializing in high quality and cheap PCB prototype & production(Multilayer Aluminum PCB, multilayer metal core PCB, multilayer flexible PCB, etc.), PCB assembly, and SMT PCB stencil services.
Multilayer PCB Manufacturing Videos
Can't visit the PCB manufacturing plant in person? Want to understand more intuitively how multilayer PCBs are made? The video below should help you.
How to Make a Printed Circuit Board (PCB) – Step By Step Guide
How to make a multilayer PCB? – Multilayer PCB Bonding
Introduction of multi-layer PCB production process taking 4 layers PCB manufacturing as an example
Quality Standard and Control of Multilayer Printed Circuit Board
The manufacturing of multilayer PCB requires perfection in every step to ensure the quality of the final product. The following are the IPC standards for multilayer PCB manufacturing.
| | | |
| --- | --- | --- |
| IPC DOC# | ITEMS | Publication date |
| IPC-L-108 | Specification for Thin Metal Clad Base Materials for Multilayer Printed Boards | Jun-90 |
| IPC-L-109 | Specification for Resin Impregnated Fabric (Prepreg) for Multilayer Printed Boards | Jul-92 |
| IPC-CC-110 | Guidelines for selcting core constructions for multilayer printed wiring board applications | Dec-97 |
| IPC-TR-470 | Thermal Characteristics of Multilayer Interconnection Boards | Jan-74 |
| IPC-TA-721 | Technology Assessment Handbook on Multilayer Boards |   |
| IPC-HM-860 | Specification for Multilayer Hybrid Circuits | Jan-87 |
| IPC-ML-960 | Qualification and Performance Specification for Mass Lamination Panels for Multilayer Printed Boards | Jul-94 |
| IPC-4101E | Specification for Base Materials for Rigid and Multilayer Printed Boards | Mar-17 |
Click here to learn more about PCB IPC standards.
How to store multilayer PCBs?
The packaging and storage of printed circuit boards have strict requirements. The storage and shelf life of multilayer PCBs are specified in the IPC standard. Foam cotton and vacuum packaging are required for packaging.
Related Reading: How to Store PCB and PCBA?
Design for Manufacturability (DFM) for Multilayer Circuit Boards
The Difference Between Single-layer PCB and Multi-layer PCB
Single Layer PCB vs multilayer PCB
When it comes to Printed Circuit Boards, an immediate question before the design is whether to use single or multi-layered PCBs for your circuit. The benefit and use of each depend entirely on what you intend to do. First, we should define each type of circuit board.
Single-layer or single-sided PCB
These PCBs simply have components on one side of the board and the conductor pattern on the other side. This reason is why it`s known as a single-sided or single layer PCB. Often, these are used for simpler devices as no wires can cross if the circuit is to function correctly. These are usually slightly cheaper to manufacture than multi-layer PCBs.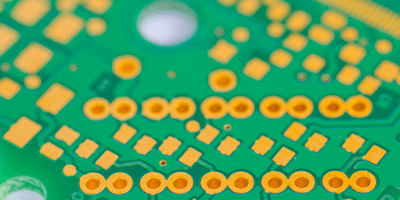 Multilayer Rigid PCB
Multilayer rigid PCBs are made of FR4 copper-clad laminates. They can be 4-layer, 6-layer, or even more copper layers.
Flexible PCB is a printed circuit made of insulating substrates such as PI. Flex PCB can be single-layer, double-sided or multi-layer flexible circuit boards.
A metal core PCB is a special PCB having a metallic base layer. This base layer is usually made of aluminum or copper. It is named MCPCB.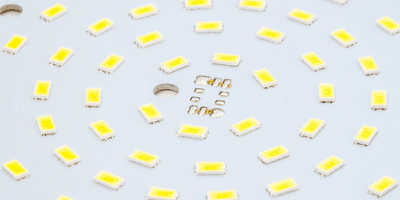 Due to its excellent heat dissipation characteristics, aluminum has been widely used as a thermally conductive material for printed circuit boards.
Multilayer Ceramic PCB
Ceramic PCB is better than fr4 PCB due to its heat dissipation performance, current carrying capacity, insulation, thermal expansion coefficient, etc.
How to order multilayer PCBs?
For a fast and accurate multi-layer PCB quote, when ordering a multi-layer PCB from a PCB manufacturer, be sure to provide accurate information such as material selection, lamination sequence, board thickness, tolerance requirements, processing techniques, etc. When exporting the PCB to Gerber, it is recommended to use the RS274X format. The RS274X format has the following advantages: the CAM system can automatically input data, and the whole process does not require manual participation, which can avoid many troubles, and can maintain good consistency and reduce the error rate.
Get Your Multilayer PCB Today!
JHYPCB is one of the leading PCB manufacturers in China, fully equipped with state-of-the-art machinery and the latest technology. We offer high-quality multilayer PCBs of up to 30 layers without any restriction on the number of pieces; you can order one PCB or PCBA. Our experts understand the complexity of multilayer PCB and ensure high-performing PCBs and PCBA.
JHYPCB is RoHS, UL, and ISO compliant and certified. We ensure optimum quality in the minimal delivery time. Customers can get turnkey and quick prototype and assembling services. For more information and details, feel free to contact us.