Multilayer PCB Board introduction and Prototype Fabrication Service
Here you can learn more about the definition, laminate structure, manufacturing process, advantages, and applications of multilayer Printed circuit boards.
A multilayer PCB might be better for your next project. Multilayer PCBs have more copper conductive layers and more wiring space, and the design of multilayer PCBs can achieve better signal transmission and electrical performance. The enormous advantages of multilayer PCBs enable more and more complex applications.
The manufacturing process of multilayer PCB is more complicated than single-layer or double-sided PCB, and the multilayer PCB manufacturing process requires more attention to detail. Multilayer PCBs achieve electrical connections between different layers through plated via holes, buried holes, or blind holes.
With JHYPCB's extensive manufacturing capabilities and facilities for complex multilayer PCBs, you will get reliable, high-quality multilayer PCBs.
Multilayer PCBs Complete Guide
The term multilayer represents the number of copper/conductive layers in a PCB. A single-layer PCB has only one conductive layer; however, it has other layers, such as the base layer, lamination, and insulating layer. A PCB is known or defined by the number of conductive/copper layers it inherits.
A multilayer PCB contains three or more copper layers. Thus, there can be 3, 4, 5…, 50…, 100, or even more layers. Keep in mind that it is not possible to place the components on all layers of a multilayer PCB, as they can only be placed over the surface layers. The other layers of PCB are used to distribute the connection and wiring between. The connections are distributed among the layers, which is why complex operations are possible, and connections can be made without wasting the space on the board.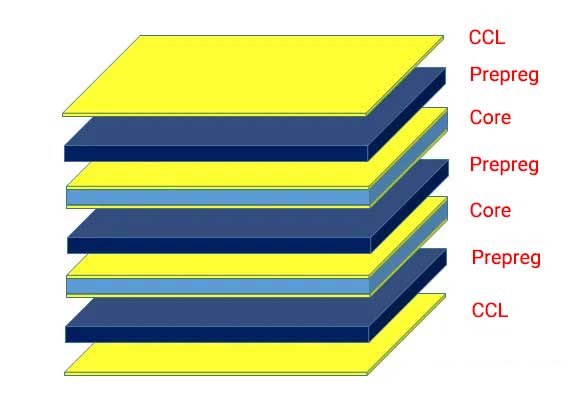 What are the benefits of multilayer PCBs?
Multilayer PCBs provide improved performance and higher density, allowing greater functionality, capacity, and speeds.
Smaller size – Reduced form factor
Light-Weight
High Durability
Increased flexibility
Higher assembly density
Better controlled impedance features
Better EMI Shielding
What Are The Multilayer PCB Applications?
Multilayer PCBs have become an integral part of electronic products and are widely used in many industries, including but not limited to:
Computers
Medical Equipment
Satellite Systems
Wearable Devices
Defense
Aerospace
Telecommunication
Electronics
How many layers are there in multilayer PCB?
Multilayer PCB is a PCB built up of more than two layers. It has at least three layers of conductive material within the insulating material.
Why Is There Any Need for Multilayer PCBs?
It is quite difficult, and most of the time impossible, to implement a complex design and obtain the product requirements from a single-layer or double-layer PCB. Single or double-layer PCBs are suitable for simple products, equipment, and devices, but when it comes to implementing complex designs, such as computer motherboards and smartphone PCBs, there are many constraints.
The first crystal-clear constraint is the space on the board. For complex designs, the single-layer and double-layer PCBs will take too much space, and consequently, the product will be bulky. We cannot make a compact product without using a multilayer PCB.
The most disturbing constraint in simple PCBs is the connection of the components. For connecting different components, there will be more space required, and it is important to use jumpers and wires. End-to-end wiring of complex designs is almost impossible in simple PCBs.
In a multilayer PCB, the presence of different layers offers a conductive route for the connection of components and passage of signals, which is why it has the potential to implement complicated designs.
Multilayer PCB Manufacturing Process
First, the PCB manufacturer's engineering team will pre-review and evaluate the PCB design files provided by the customer, such as Gerber files, to obtain information for producing multilayer PCBs, such as the number of layers, board thickness, surface finish, solder mask, Materials and other information to match the factory's process capabilities.
Second, multilayer PCBs are fabricated by laminating alternating prepreg (PP) and core materials together under high temperature and pressure. The lamination process ensures that air is not trapped between the layers and that the adhesive holding the layers together is adequately melted and cured.
There are many materials for multilayer PCB manufacturing; rigid multilayer PCBs are FR4, High Tg materials or high-frequency materials, and polyimide or polyester films for flexible PCB manufacturing.
Recommended reading:
4-Layer PCB Manufacturing Process | Multilayer PCB Design and Manufacturing Process
Multilayer PCB Manufacturing Capabilities
JHYPCB has been manufacturing multilayer PCBs for 10 years. Over the years, we have fabricated all type of multilayer constructions from various industries and solved all types of problems with multilayer PCBs.
Multilayer PCB manufacturing is our primary business, and our strong PCB manufacturing capabilities can meet your multi-layer PCB manufacturing needs.
Capability
Standard
Layers
Rigid Multilayer PCB up to 30 layers
Flexible Multilayer PCB up to 10 layers
Multilayer Aluminum PCB up to 4 layers
Materials
Rigid Material: FR4, Shengyi, Isola, High-Tg, High-frequency
Flexible Material: Dupont PI, Shengyi PI
Thickness
Rigid Multilayer PCB: 0.1-8.0mm
Flexible Multilayer PCB: 0.05mm+/-0.02mm
Surface Finish
Organic Solderability Preservative (OSP)
Hot Air Solder Level (HASL)
Electroless Nickel / Immersion Gold/Silver/Tin
Hard Gold (Gold Fingers)
Carbon
Peelable
Custom Specified Surface Finishes are available!
Solder Mask
Green, White, Blue, Black, Red, Yellow, etc.
PCB Inspection and Testing
Flying Probe test
Manual Visual Inspection
Functional Testing
Impedance Controlled Test
Solderability Test
Thermal Shock Test
Automated Optical Inspection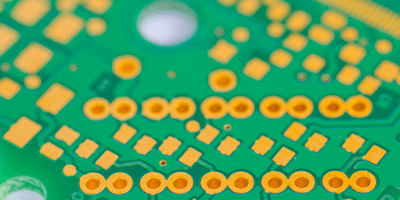 Multilayer Rigid PCB
Multilayer rigid PCBs are made of FR4 copper-clad laminates. They can be 4-layer, 6-layer, or even more copper layers.
Flexible PCB is a printed circuit made of insulating substrates such as PI. Flex PCB can be single-layer, double-sided or multi-layer flexible circuit boards.
A metal core PCB is a special PCB having a metallic base layer. This base layer is usually made of aluminum or copper. It is named MCPCB.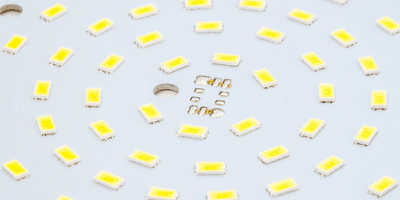 Due to its excellent heat dissipation characteristics, aluminum has been widely used as a thermally conductive material for printed circuit boards.
Multilayer Ceramic PCB
Ceramic PCB is better than fr4 PCB due to its heat dissipation performance, current carrying capacity, insulation, thermal expansion coefficient, etc.
Why Choose JHYPCB as your Multilayer PCB Manufacturer?
JHYPCB is a experienced multilayer PCB manufacturer in China
As a leading multilayer PCB manufacturer with more than 10 years of experience in the PCB manufacturing industry, you can expect products that meet the highest quality standards.
Our detailed design for manufacturability checks begins with receipt of your Gerber files to catch errors (if any) early and save your cost.
State of the art technology
We have state-of-the-art manufacturing capabilities, utilizing the latest equipment, to ensure that our products are consistent with your requirements.
No matter the size of your order – our experienced team is committed to delivering to you on time with short lead times.
We provide multilayer PCB prototypes with a quick turnaround and mass multilayer PCB manufacturing services.
How to order multilayer PCBs?
For a fast and accurate multi-layer PCB quote, when ordering a multi-layer PCB from a PCB manufacturer, be sure to provide accurate information such as material selection, lamination sequence, board thickness, tolerance requirements, processing techniques, etc. When exporting the PCB to Gerber, it is recommended to use the RS274X format. The RS274X format has the following advantages: the CAM system can automatically input data, and the whole process does not require manual participation, which can avoid many troubles, and can maintain good consistency and reduce the error rate.
Get Your Multilayer PCB Today!
JHYPCB is one of the leading PCB manufacturers in China, fully equipped with state-of-the-art machinery and the latest technology. We offer high-quality multilayer PCBs of up to 30 layers without any restriction on the number of pieces; you can order one PCB or PCBA. Our experts understand the complexity of multilayer PCB and ensure high-performing PCBs and PCBA.
JHYPCB is RoHS, UL, and ISO compliant and certified. We ensure optimum quality in the minimal delivery time. Customers can get turnkey and quick prototype and assembling services. For more information and details, feel free to contact us.