One-stop Full Turnkey PCB Assembly Service
Turnkey PCB assembly service describes a PCB manufacturing procedure that begins with the original design of PCBs and ends with the delivery of finished functional printed circuit boards to the OEMs (Original Equipment Manufacturer) end-users. It's a rapid PCB assembly process that guarantees the timely delivery of quality products to your end-users, which also helps reduce overhead costs. Turnkey solutions PCB assembly factory provides a solution for assembling electronic products by offering a cost-effective and efficient means of designing, manufacturing, and testing electronic circuit boards and panels for new electronic products within the shortest time possible.
When startups and businesses that are very innovative want to create PCBs, they are mostly faced with assembling them, such as taking a large inventory of PCB designs and having the expertise and team to create them. Turnkey PCB assembly provides the best PCB assembly service, which includes designing PCBs, sourcing the required materials for the design, prototyping, data collection, administration, management, delivery, storage, marketing, and others. In this article, we will discuss what PCB assembly service is; the type of turnkey PCB assembly services (complete and incomplete turnkey PCB assembly service); the cost of a turnkey PCB assembly service; why a China turnkey PCB assembly manufacturer offers a cheap PCB' assembly service and PCB assembly quote compared to manufacturers in North America; and the associated benefits of a turnkey PCB assembly service.
JHYPCB Full Turnkey PCB Assembly Services
PCB Prototype
PCB Fabrication
Components sourcing
PCB assembly
Quality Control
PCB Prototype
Quick turn prototype PCB manufacturing – Save time and money.
JHYPCB has been engaged in PCB prototype manufacturing for 11 years and has rich production experience. To provide customers with the best prototyping services and competitive prices, we continue to develop new production processes and introduce advanced production equipment to ensure the quality of each PCB prototype manufacturing order. The following are our PCB prototyping capabilities:
PCBs with up to 64 Layers
Base Material: FR-4, High Tg, Isola, Arlon, Halogen Free, etc.
PCB Types: Rigid PCB, Flexible PCB, Rigid-flex PCB, HDI PCB, BGA PCB, Multilayer PCB, Aluminum PCB, etc.
Max Board Size: 609*889mm
Board Thickness: 01-8.0mm
Surface Finish: OSP, HASL, HASL Lead-Free (HASL LF), Immersion Silver, Immersion Tin, Plated Gold, Immersion Gold(ENIG)
Electrical Testing: Fixture, Flying probe
PCB Fabrication
Components sourcing
PCB assembly
Quality Control
Turnkey PCB Assembly Capabilities
Prototype PCB Assembly Service
Quick Turn PCB Assembly Service
Lead-free PCB Assembly Service
LED PCB Assembly Service
Flexible PCB Assembly Service
Manual Soldering Service
Low-to-High Volume PCB Assembly Service
BGA PCB Assembly Service
Full Turnkey PCB Assembly Service
Partial Turnkey PCB Assembly Service
Consignment Assembly Service
SMT (Surface-Mount Technology)
THT (Through Hole Technology)
Mixed Technology Assembly
ICT (In-Circuit Testing)
Functional Testing
Flying Probe Testing
Burn-In Test
Inspection (Quality Control)
First Article Inspection (FAI)
Manual Visual Inspection
AOI (Automated Optical Inspection)
X-Ray Inspection (AXI)
Solder paste Inspection (SPI)
Incoming Quality Control (IQC)
In-Process Quality Control (IPQC)
Final Quality Control (FQC)
Outgoing Quality Control (OQC)
Reflow Soldering
Wave Soldering
Smallest Components
Micro BGA
Fine Pitch Parts Assembly
Rigid PCB
Flexible PCB
Rigid-flex PCB
Metal Core PCB
Why Choose Us For Your Turnkey PCB Assembly Project
JHYPCB provides customers with all-in-one-place PCB Prototype fabrication, components purchase, and PCB assembly Services.
What is PCB Assembly Service?
PCB assembly services involve the connection of electronic components through soldering to PCBs. It involves the use of SMT (Surface Mount Technology), Mixed and Through-Hole Technology in the manufacturing of assigned PCB assembly, printed circuit boards having metal cores, turnkeys, and others according to your requirements. Advanced circuits are used in the entire process of PCB assembly involving the provision of PCB assembly solutions in ensuring the quickest delivery of your products.
PCBA or PCB assembly is the next step and an integral part of PCB manufacturing, where the components of the circuit boards are mounted on the board using a soldering technique. The process of PCB manufacturing will not end without a PCB assembly. The best PCB assembly services offered by top PCB manufacturing service providers involves the use of advanced and innovative technology solutions and craftsmanship in rendering quality PCB manufacturing and assembly services to their customers to meet their specifications and requirements; whether your needs and requirements are an assembly-line production of PCBs or a rapid PCB assembly for a turnaround project. PCB assembly is the basics of electronic design. Without PCB assembly, the functionality of electronic devices will not be possible. The request for PCB assembly has increased due to reduced cost, time saved, compact size, low noise, and ease of repair.
PCB assembly can be expensive, although some manufacturers and suppliers offer cheap PCB assembly services with high-quality components. The PCB assembly cost is high because PCB assembly requires the duplication and replication of the entire process and procedure of mounting the circuitry components on either side of the printed circuit board. A PCB assembly can also be costly and high-priced due to leafless components and fine pitch. This is due to the fact that PCB assembly required a unique process of assembly and inspection procedures and techniques.

The term "Turnkey" refers to a product manufactured, or service offered so that such product or service can be traded or sold to any customer as a finished product or service. Turnkey products or services are ready for instant use by the customers. This is different from Build to Order-a type of approach in production-where products are built in line with the customer's specifications and requirements; or when an incomplete product is sold to the buyer on the assumption that the buyer will complete the product's production.
In PCB assembly services, turnkey assembly refers to services where every aspect of a PCB production is managed on your behalf by a PCB assembly manufacturer or supplier. Turnkey solutions PCB assembly factory and supplier procure the parts, components, assemble the PCBs, and manage the storage and delivery of the PCBs. Turnkey PCB assembly service requires much knowledge and expertise in PCB design and manufacturing, such as PCB design and fabrication, components, assembly processes, and the finished product.
Turnkey PCB assembly services typically use cloud-based software and advanced machinery to effectively and efficiently assemble circuit boards in high volumes than small or medium businesses could handle. Turnkey PCB assembly exists in two forms: full and incomplete turnkey PCB assembly services.
What Are Full Turnkey PCB Assembly Services?
Complete Turnkey PCB assembly services require the turnkey PCB assembly manufacturer and supplier to be responsible for every process involved in assembling your product circuit boards. Although most electronic or electrical OEMs will develop their design, numerous electronic OEMs won't understand completely the details of a complete turnkey PCB assembly service. These include schematic development, selection of components, DFM (Design For Manufacturability), and DFT (Design For Testability).
Schematic Development involves:
Circuit recommendations and guidance for optimum functionality
Documentation creation and clean-up
Preparation for the PCB layout
Selection of components is carried out for:
Optimum functionality of the circuitry
Verification of the PCB footprints and schematic symbols
Best configuration for cost and availability
Design for Manufacturability provides:
The right clearances between the components and various features on the circuit board
The best placement of the components for soldering
Access to the connectors and various interfaces
Design for Testability ensures:
Each component is verified to be accessible and available for automated testing
Probe points are provided for the debugging of critical circuitry
The creation or modification of test programs and fixtures.
In order words, the turnkey PCB manufacturer or supplier collects the components and manufactures the circuit boards based on your specification or order and in line with best practices and industry standards. You are only required to provide:
The product's dimensions and sizes
A BOM (Bill Of Materials) for the PCB design
Gerber files containing needed information on every layer of the physical board of your PCB design are represented by a draw or flash code (ASCII Code) and defined via several vector coordinates.
Packaging as well as shipping information.
If you don't have the above-required resources, you can also contact the turnkey PCB assembly manufacturer or supplier for assistance.
A complete turnkey PCB assembly service is more typically an investment compared to a partial turnkey PCB assembly service. It is used for building all shapes, sizes, and technologies of circuit boards. To achieve these requires an advanced manufacturing operation and service that is extremely proficient at high-mix, low-volume PCB assembly. From inspection to the final Quality Assurance (QA) and shipment, complete turnkey PCB assembly is completely about quality. However, it can improve your experience of PCB acquisitions-especially where you are a newbie in dealing with printed circuit boards. Turnkey PCB assembly services offer all types of PCB manufacturing services including PCB prototyping, management, aftermarket, delivery, administration, data collection, circuit designing, sourcing of the parts and materials, and others.
We can manufacture kinds of PCBs with different materials such as FR4 PCB, Flexible PCB, Aluminum PCB, Rogers PCB, Heavy Copper PCB, HDI PCB, impedance Controlled PCB, etc. From single-layer, double-sided PCBs to multilayer PCBs, we can fabricate superior PCBs that can always meet your requirements.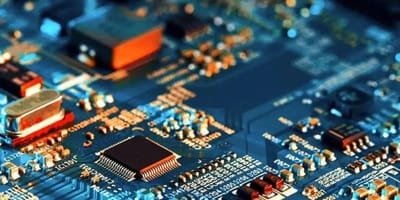 We have flexible assembly capabilities, we can complete PCB assembly within a short turnaround time. We provide various PCB assembly services, including:
Prototype PCB assembly
Turnkey PCB assembly
Quick Turn PCB Assembly
Lead-free PCB Assembly
PCB Assembly Rework
JHYPCB can source components from your nominated suppliers or our suppliers. We have a stable supplier network that allows us to obtain parts and raw materials at a lower cost while maintaining high quality.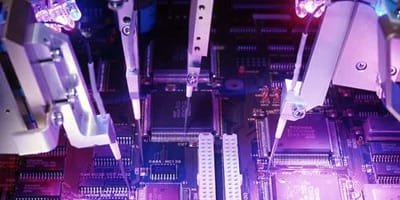 Before the delivery, we would apply to series of testing to check the quality and function of PCBA. The testing processes include in-circuit testing, flying probe testing, and 100% functional testing. We perform a visual inspection, automated optical inspection (AOI), and automated X-ray inspection.
What Are The Benefits of Complete Turnkey PCB Assembly Services?
Complete turnkey PCB assembly services can be ideal for stray-ups, small, or medium businesses that will want to invest and produce small quantities of PCBs without getting worried about the delivery of a huge inventory of the PCBs. Below are the benefits of full turnkey assembly services:
Makes Management of PCB Vendors Easy and Streamlined
Partnering with a complete turnkey PCB assembly service provider and supplier makes the management of your PCB assembly and vendor easy. This can save you the stress, frustrations, and wastage of money that comes with miscommunications and delays from the use of different vendors outsourced by you. With a complete turnkey PCB assembly manufacturer and supplier, there is just one point of customer contact for conducting every business transaction. Changes and bills are only expected and handled by a single vendor and can be easily managed. This is very beneficial in situations where you need PCB prototypes to be produced which can be expensive and slow. Managing different PCB vendors can be overwhelming sometimes.
High or Low Volume PCB Assembly
Complete turnkey PCB assembly manufacturers and suppliers provide you with the flexibility and ease of combining different orders in small amounts into a larger order. A complete turnkey PCB assembly service can produce large quantities of PCBs as required immediately after the PCB design is confirmed and perfected. Through customized cloud software, complete turnkey PCB assembly manufacturers and suppliers can manage orders of different sizes and provide their customers with the required convenience and ease of management of their orders.
Provision of Multiple Services
Most complete turnkey PCB assembly suppliers and manufacturers offer additional services which you may find to be convenient. They can offer you services that are beyond PCB assembly and manufacturing such as shipping and inventory services-making it is easy for you to ship materials in, monitor your inventories, and design or create your products.
What is a partial turnkey PCB assembly service?
Partial turnkey PCB assembly service is a type of consignment manufacturing where only a part of the PCB assembly process and service is outsourced. It can be described as "partial" outsourcing. Partial turnkey PCB assembly service is a model where the turnkey PCB assembly manufacturer and supplier maintains or controls certain parts of the entire manufacturing supply and production chain in-house-especially purchasing or/and PCB assembly. This type of turnkey PCB assembly sees the manufacturer and supplier being responsible for sourcing, sorting, as well as, packaging the materials to be delivered to the PCB assembler.
If your business already has most of the parts required on hand, a partial turnkey PCB assembly service can facilitate and quicken the PCB manufacturing process. This saves you money and time. Nevertheless, if you do not have the parts and you are not sure where you can order the right parts for your PCB design and manufacturing, a complete turnkey PCB manufacturing service will be a recommended option for you.
How Much Is Turnkey PCB Assembly? - Turnkey PCB Assembly Pricelist
China is a perfect market for high-quality sourcing components for your PCB assembly at a fairly and relatively low cost compared to North American nations. With a China turnkey PCB assembly manufacturer, every necessary digital component, parts, and element can be sourced quickly from networks across the Asian region at a cheaper cost compared to various turnkey manufacturers and suppliers in North American countries. This enables you to assemble your circuit board at a reduced cost.
A turnkey PCB assembly price list features both indirect and direct costs. Direct costs are the costs of the materials while indirect costs include the administrative charges and product design or engineering costs. In order words, the overall costs of a turnkey PCB assembly consist of the costs of digital components, PCB manufacturing, assembly of the PCB components, other charges, and delivery fees. So, how much is turnkey PCB assembly?
Turnkey PCB assembly service cost = Cost of PCB + Cost of procurement of components + Cost of DIP/SMT soldering + Cost of PCBA testing + Logistics and packaging costs.
The PCB assembly cost consists of the soldering pattern, the mounting of the various components using a guidebook or through automation, the soldering process, labor charged; high-quality assessment techniques adopted; and others. The price for PCB manufacturing depends on various variables like the dimension, density, and form of the PCB; various PCB layers; copper density and type of surface area coating; drill dimension and minimum track size; different holes on the PCB to be punched and the dimensions of the holes; ports and intermediaries; electronic screening; time of shipment; and others.
The ease of access to raw materials for your PCB assembly; cheap experienced labor; and access to modern, innovative PCB manufacturing and assembly technology that is budget-friendly, and high-quality digital components makes China (and by extension any qualified and experienced China turnkey PCB assembly manufacturer) to be among the most preferred markets for the construction of turnkey PCBs. For your rapid PCB assembly, click this link and get your turnkey PCB assembly quote and price list.

How to order PCB Assembly Service on JHYPCB?
1. click here to upload the Gerber file and BOM file (Only ZIP or RAR files accepted. Max 20MB)
2. You can also send the Gerber and BOM to us by mail
Files Requirements for PCB Assembly
PCB assembly is a custom service like PCB manufacturing. You need to provide some necessary and correct format files before starting your PCB assembly work.
The BOM lists all the components required for PCB assembly. It tells the PCB Assembly manufacturer which components need to be sourced, where they should be placed and soldered, the quantity, etc. Our acceptable BOM formats are .xls, .xlsx or .csv.
The BOM for turnkey and partial turnkey PCB assembly orders may include the following information:
Quantity of each component
Reference Designator
Components Number
Components Description
Manufacturers Name
Manufacturers Components Number
Distributors Components Number
Assembly Type (Surface mount, Thru-hole, or Hybrid)

Gerber
Gerber files are used to guide PCB manufacturing and are also used in PCB assembly. Our acceptable Gerber file format is RS-274X.
The Gerber file needs to include at least the following layers: silkscreen layer, copper layer, and solder paste layer.
Centroid File is a dedicated file during PCB assembly for fast programming of SMT machines. Sometimes we also call it Pick-and-Place or XY data. Usually, CAD will automatically generate this file and then export it.
Centroid details the location and orientation of all surface mount components, including reference marks, X and Y positions, and more.
Of course, we will review the information and documents you provide before PCB assembly begins to ensure that all information for assembly is complete and accurate. In addition to the BOM, Gerber, Centroid File mentioned above, if you have assembly drawings, special assembly instructions, or even images or photos. All of this information will help us better understand your assembly needs and ultimately do a great job.
Most frequent questions and answers