SMD LED PCB Board Assembly, LED Light Circuit Board Assembly Service
Full Turnkey LED PCB Board Manufacturing and Assembly Services in China
Need some professional guidance?
Request a free consultation and price estimate
LED PCB assembly has transformed the world of lighting. Nowadays, you will find LED PCBs wherever lighting is required. It is preferred as compared to other lighting technologies. The technology is evolving day by day with the increasing demand for LED Light Circuit Board Assembly.
The LED industry has had a significant impact on the demand after introducing a better-LED circuit board Assembly. Now, the LED PCB assemblies are more durable, long-lasting, and high-performing. LED lighting is preferred over traditional fluorescent lamps and incandescent lamps.
At first, LED lighting was not that popular because of the higher heat dissipation requirement. Due to high temperatures, the PCB could not last for a long time, and the LEDs were also affected due to high temperatures. But due to metal core PCBs, heat dissipation is not a problem anymore. Metalcore PCBs, such as Aluminum and Copper, can efficiently dissipate heat and reduce the temperature of the board. They can dissipate heat without heat sinks. Typically, you will find Aluminum PCBs for LED because of their low cost and excellent performance.
Learn more about Aluminum PCB Vs. Fr4 PCB, How to Choose? and The difference between aluminum substrate and FR-4 sheet
LED Circuit Board Assembly Service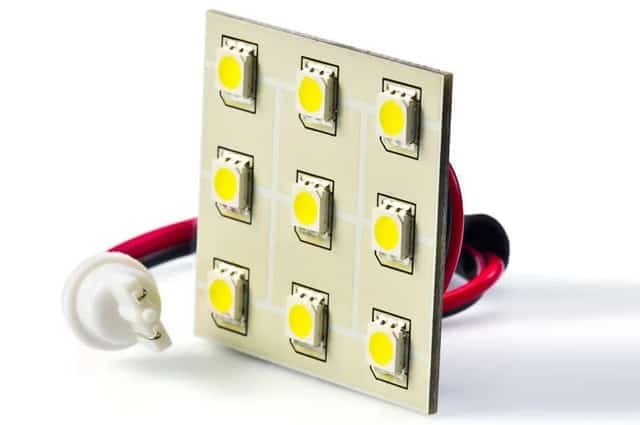 Turnkey LED PCB Board Assembly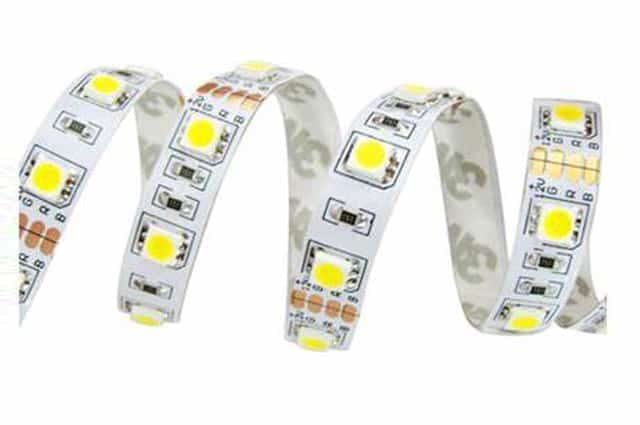 LED Strip Lighting PCB Assembly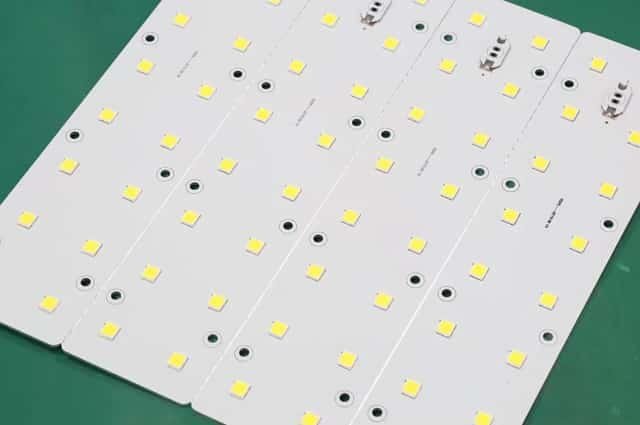 LED Aluminum Base PCB Assembly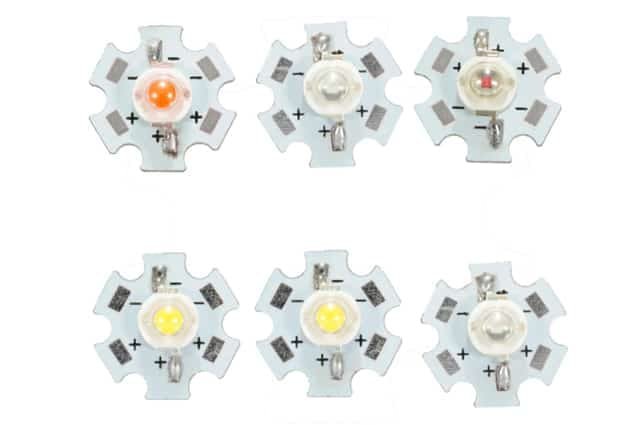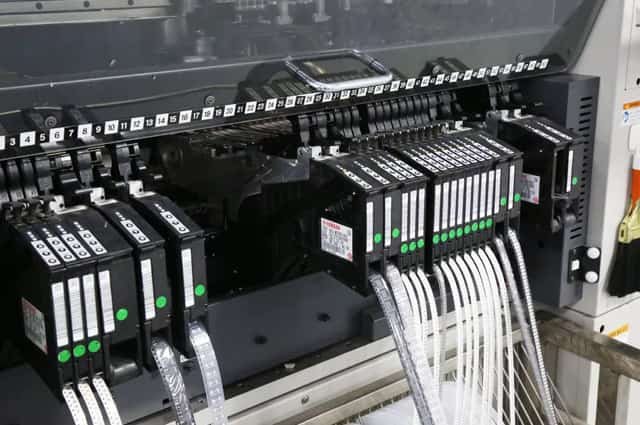 SMD LED PCB Assembly Machine
LED stands for Light Emitting Diode. A diode is a semiconductor device, but it emits light when current passes through it. Due to its light-emitting feature, it is known as LED. This special device emits light in the visible range so that it can be used for lighting. It can illuminate any place.
Nowadays, LEDs are used in almost every industry and sector. They are used for lighting and indications purposes. The LED industry is at its peak because of its complete applications.

What is an LED PCB? LED PCB is a type of printed circuit board used in the production of specific LED lighting fixtures. High-power LEDs generate a lot of heat during operation, and aluminum is a high thermal conductivity material with excellent thermal conductivity. Therefore, LED PCBs often use aluminum as their substrate material. LED PCB is a kind of printed circuit board on which the circuit is printed on the aluminum plane with good thermal conductivity, and then the electronic components are soldered on it.
The main factors affecting the quality of LED PCB are the aluminum model, hardness, surface treatment, thickness, etc., and suitable specifications should also be selected according to the heat generation of the product.
What is LED PCB Assembly?
A PCB with all the components installed is known as PCB Assembly. If the assembly is for LED lighting, then it is referred to as an LED PCB assembly. In an LED PCB Assembly, there are several LEDs as required and some other components. The assembly is usually made of aluminum to dissipate heat at a faster rate. It is durable and rigid. It can bear wear and tear and work for a long time. There can be any shape of assembly as required by the buyer. Commonly, you will find LED PCB strips, circular and rectangular boards.
An LED PCB assembly service means the fabrication of PCB and the installation of components on it. It is a long process that includes every step. A turnkey PCB assembly service is a service in which everything is the responsibility of the contract manufacturer. From the procurement of components to the LED PCB assembly testing, everything is the manufacturer's responsibility.
At JHYPCB, we provide full turnkey PCB assembly services. We can also provide quick-turn prototypes PCB assembly service.
LED PCB Assembly Manufacturer
Your Leading LED PCB Assembly Supplier in China
As a leading LED PCB fabrication and assembly manufacturer with experienced in China, JHYPCB assures the fastest turnaround times on all LED PCBs manufacturing and assembly.
Turnkey Service
LED circuit board manufacturing
LED components sourcing
Free DFA and DFT check
100% original LED chip
100% Testing - Flying probe, function testing
Quality control system - X-ray, AOI, FAI
LED PCB assembly service
Capabilities
Prototype assembly service
Mass production
No MOQ
Competitive price
24 hours fast LED PCB assembly expedite services
LED PCB assembly up to 1.8 meter long
Why LEDs and LED PCB Assemblies?
LED has almost eliminated the use of other lighting technologies, and there are many reasons behind it.
LED Circuit Board Assembly Process
LED PCB Assembly is very similar to other PCB assemblies in the manufacturing process. It involves various steps.
Why are SMD LEDs preferred in LED PCB Assembly?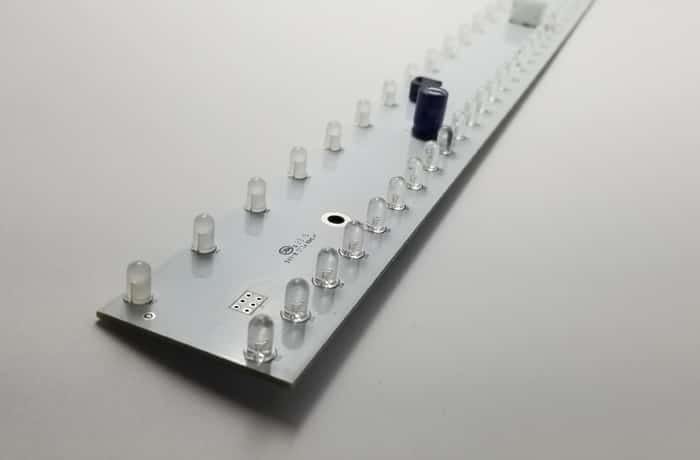 SMD components are very compact, and they can be easily placed on the board and soldered through reflow soldering. The process is simple and takes less time. SMD LEDs are much smaller than through-hole LEDs. They offer flexibility in designing the LED PCB assembly.
Although SMD LEDs are compact, they provide considerable lumen output, which is the reason they are preferred. Moreover, they consume less energy. These LEDs have three colors (Red, Green, and Blue), so any color can be achieved by the combination.
In SMD LEDs, there are small connectors on both ends of the device. These connectors can be used to join the component to the board.
Advanced Learning: What is the difference between SMT and SMD?
5050 LED is a type of SMD LEDs. The size of these LEDs is 50mm x 50mm, which is the reason for their name. It can provide around 1000 lumens per meter. These LEDs contain three to four chips in a single package to offer different colors. If there are three chips, then the SMD can provide three colors: Red, Green, and Blue. Four chips are for Red, Green, Blue, and White. The LEDs have RGB color characteristics to obtain any color through combination.
Due to different colors, these LEDs are preferred for colorful lighting. These are used to make colorful stripes that can be used for decoration and lighting. 5050 LED PCB assembly remains in demand.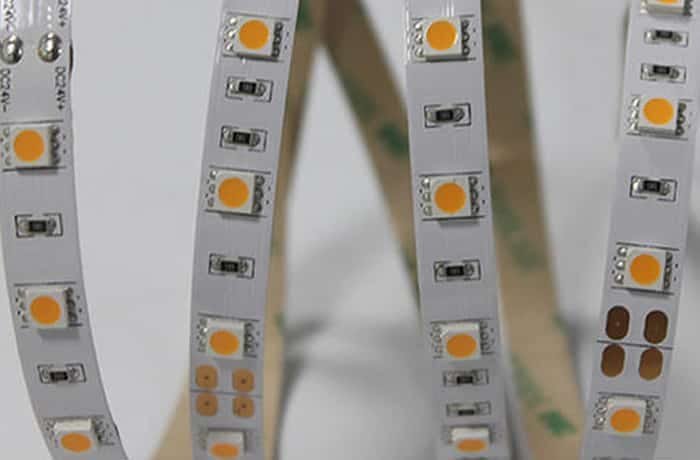 1. BOM For LED PCB Assembly
What is the BOM? BOM is the abbreviation of the bill of material, and it is one of the most critical data used in the entire electronic assembly process.
The BOM is generated by PCB design software, and it contains a list of all materials needed for PCB assembly.
The perfect BOM table records the basic information about electronic components in detail so that PCB assembly service providers can collect all the elements that meet the requirements.
BOM is very important, and no errors are allowed because any slight error may cause considerable losses.
What information should be included in the BOM?
Before creating a BOM, we need to know what it contains.
Manufacturer Part Number
Manufacturer's Name
Value
Description
Quantity (Essential)
Reference Designator (Essential)
Correct BOM vs. Wrong BOM
Things to note when creating a BOM
1. Choose existing or readily available materials as much as possible. When the scheduled initial electronic components are out of stock, it is necessary to find replacements as soon as possible.
2. The quality of electronic components is crucial, which directly determines the durability of LED PCB Assembly.
Here is a detailed introduction about what BOM is and how to create a qualified BOM.
2. LED PCB Assembly Technology
There are three leading LED PCB mounting technologies as follows:
Through-hole LED PCB assembly technology
Through-hole PCB assembly technology originated in the 1940s and was widely used in the electronic assembly industry. It was the mainstream of early electronic assembly technology. With the advancement of technology, through-hole PCB assembly technology is gradually replaced by surface mount technology. However, through-hole assembly technology also has its own unique advantages that cannot be replaced, such as:
Through-hole assembly technology makes it easier to assemble PCB prototypes;
Through-hole assembly technology welds stronger and can withstand more significant impact, so it has higher durability;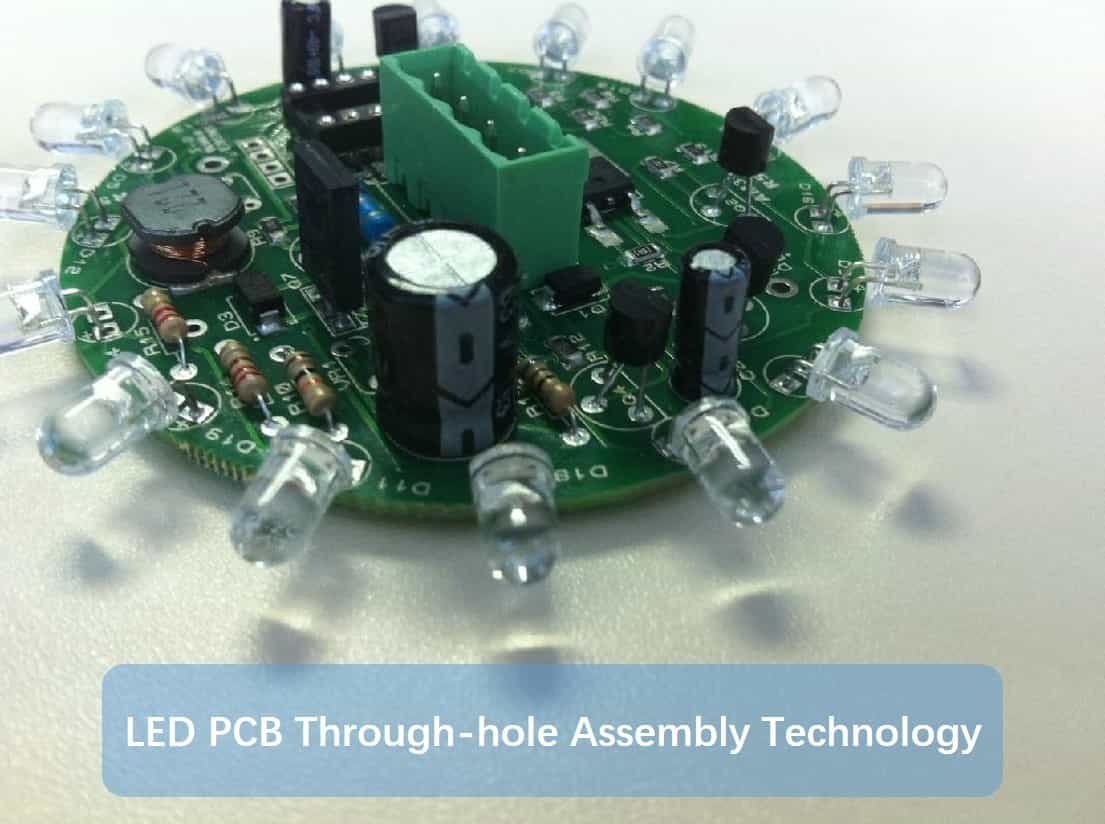 LED PCB surface mounting technology
Surface mount technology is currently the most popular assembly technology in the electronics assembly industry. Surface mount technology originated in the 1960s and gradually replaced through-hole assembly technology in the 1980s.
Surface mount technology is applied to smaller surface mount devices such as different types of capacitors and resistors.
LED PCB Assembly primarily uses surface mount technology.
Because surface mount technology has some advantages as follows:
Use surface mount to assemble small size equipment in time;
Achieved automated assembly and improved production efficiency;
Surface mounting provides the possibility of double-sided PCB mounting;
Cost-effective, reducing the cost of the product;
Surface mount technology can be assembled faster than through-hole assembly technology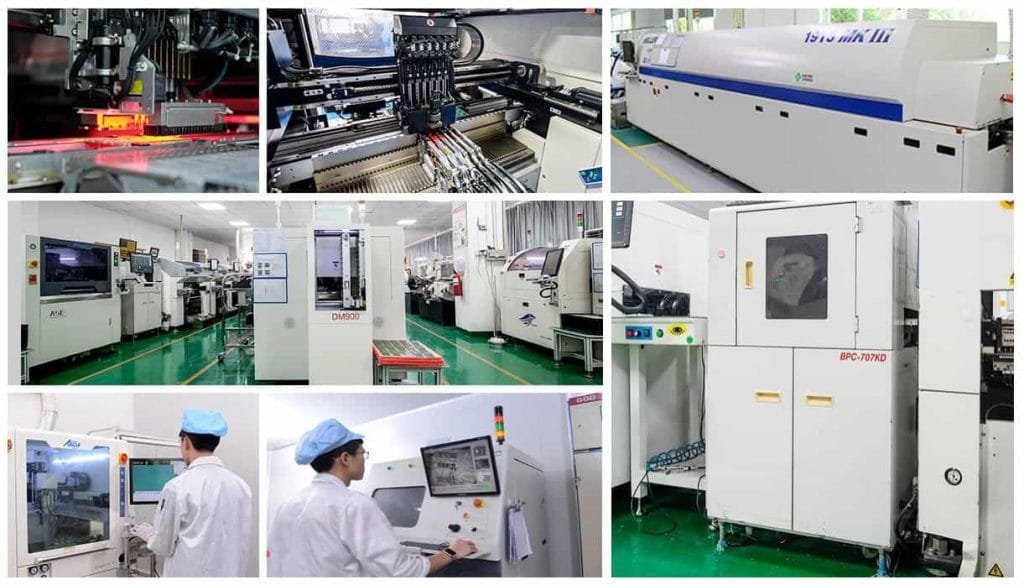 SMT Manufacturer and Factory
3. Two methods of LED PCB assembly
There are two methods for LED PCB assembly to choose from, which are manual plug-in or soldering and automated assembly.
The manual assembly process of LED PCB is that the technicians of the PCB assembly factory assemble by the manual plug-in method. Another way is to weld the electronic components to the LED PCB by manual welding to complete the LED PCB assembly work.
The shortcomings of manual assembly of LED PCB are low production efficiency, which slows down the production speed and requires the functional skills of the operators.
LED PCB automated assembly
Automated assembly generally uses high-speed placement machines of Samsung and other brands, which are typically used for surface mount technology. Many LED components can be quickly picked up and placed on the circuit board by a sophisticated high-speed placement machine.
The production efficiency of automated assembly is often several times that of manual assembly.
LED Strip Light SMT Process in Factory
This video will let you understand the SMT process of led strips.
SMT process: Electronic manufacturing using surface mount technology (SMT) means the assembly of electronic components using automated machines that place the components on the surface of the circuit board (printed circuit board, PCB).
LED PCB Assembly Process Steps: LED PCB manufacturing-SMT process-reflow soldering-soldering-glue covering-tape sticking and packaging-LED light bar.
SMT PCB Assembly Process | Surface Mount Technology Process
SMT means surface mount technology. SMT PCB assembly technology is a technology for soldering SMD electronic components to the surface of a printed circuit board. The SMT technology is different from the through-hole PCB assembly process, and SMT assembly is becoming more and more popular.
The core technology of SMT assembly is to solder SMD electronic components to the PCB through reflow soldering or selective soldering.
Soldering SMD LED Diodes by hands
SMT solutions for LED PCB assembly -pick and place machine.
Most frequent questions and answers
Get the Best LED PCB Assembly Services
JHYPCB proudly offers the best LED PCB Assembly services. We are one of the well-known LED PCB assembly manufacturers in China. Our quality management system is according to international standards and is certified by ISO, RoHS, and UL. We ensure high quality and quick turn LED PCB assembly services. We have a wide range of pre-designed LED PCB assemblies, and you can also order custom assemblies according to your needs. Moreover, we are good at turnkey PCB services. We will take care of everything from the first step to the last. For more information and details, feel free to contact us.