Quick Turn PCB Prototype Fabrication and Assembly Service
Fast Turn PCB Fabrication, Quick Turn PCB Manufacturer In China.
JHY provides high-quality quick-turn prototype PCB manufacturing and assembly services to customers all over the world at an affordable price. Our fast turnaround time is as short as 24 hours depending on your request.
Quick Turn PCB Fabrication Service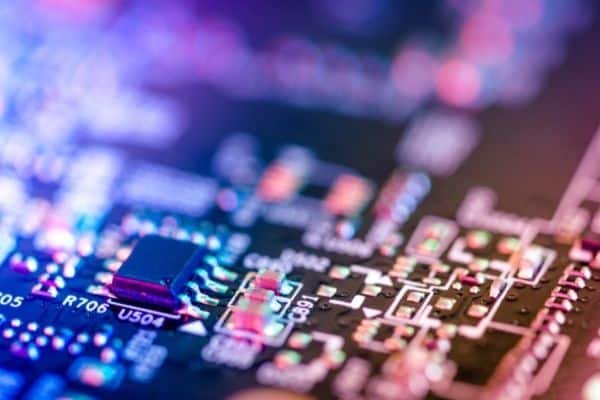 The quick turn PCB prototyping and assembly service require the delivery of the order in the shortest time possible without compromising quality. Our fast turn PCB service is the perfect solution for you to save time and money. We support lead time as short as 24 hours/same day.
Cheap quick turn PCB is not a legend. Besides the quality, the price of our quick turn PCB manufacturing service also has a significant advantage over other PCB manufacturers.
If time is not your primary concern, you can also choose another lead time to place your order, and we also provide 48 hours and 72 hours lead time service.
Quick Turn PCB Fabrication Means Getting Your PCBs Faster Than Ever.
Speed is an important component of the modern business equation.
My Dear customer friend, if your work needs to be completed as quickly and efficiently as possible, then you should choose JHYPCB as your best choice because we know that speed is an important component of modern business equations. Forever!
We have fast turnaround PCB features, including Quick Turn PCB Manufacturing and PCB Assembly services, which can meet your tight project deadlines.
We have a quick response mechanism to ensure that you speed up your order throughout the process (from quotation to delivery). Like all our services, our fast turning process is done internally, all of which are under one roof without outsourcing.
JHYPCB is proud to be able to provide all customers with quick turnaround PCB prototype services, including full certification of defense products.
Quick Turn PCB Fabrication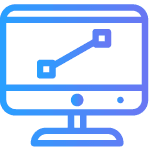 Quick Turn PCB Manufacturer
Fast Turnaround PCB Prototype

Speed is the Key to Success
Do you need rapid product testing and design validation? Do you want to win the market quickly? Contact us now to enjoy our rapid PCB prototype manufacturing service.
Fast Turnaround PCB Manufacturer
Since its establishment in 2011, JHY has specialized in Rapid PCB Prototype & fast-turn PCB Manufacturing and assembly services. JHY has been meeting the most compressed time cycles & time to market schedules.
With shrinking product life cycles, global competition, and a challenging economy, more demanding product development cycles are pre-requisite for success. Our experienced PCB engineers and workers can effectively reduce costs and faster manufacturing processes for you. Our PCB factory produces 24 hours a day and on weekends when necessary, providing 7 * 24 hours of uninterrupted production and service to enhances our flexibility to work on your schedule, not ours. Seasoned customer service and engineering personnel perpetuate our core goal, "Total Customer Satisfaction," by providing timely & competitively priced quotes, accurate order entry & verification, and engineering & planning reviews, all resulting in a smooth transition upon release to the manufacturing floor. Uncompromising quality procedures with a "no excuses" delivery philosophy result in product realization when needed.
Whether it be 1-50 pieces in 24 hours or 1,000 64 layer PCBs in 10 days, we are a leading fast turn PCB prototype & Quick turn PCB Manufacturer. We believe we may have the best delivery success while maintaining the fastest average delivery time in the PCB industry for nearly ten years.
Quick Turn PCB Manufacturing and Assembly Solution
We are a professional, fast turn PCB Manufacturer in China. Engineers, assemblers, and designers from around the world have counted on us for their quick turn PCBs. Companies of all sizes know that they can rely on our key mission PCB.
We have the industry's leading percentage of punctuality, which has effectively solved many pressing issues for customers.
With our manufacturing facilities, we can provide quick turn circuit board FAB service and quick turn PCB prototypes solutions for all types of industries, including Medical, Transportation, Industrial Applications, Consumer Products, Aerospace, and Military.
Every online PCB order includes a full engineering review before your circuit board manufacturing begins, eliminating delays and quality problems.
Fast Turn PCB Manufacturing Service
Fast turn PCB manufacturing needs to provide customers with timely and fast PCBs in strict accordance with the delivery schedule. Fast turnaround PCB means completing production tasks within a fast turnaround time. This is also the intention of quick turn PCB.
According to different usage scenarios, we need to choose different PCB types. Rigid PCB is the most common one. Common FR4 materials can be used to produce rigid PCBs. However, some PCBs require special plates, such as high Tg PCBs, high-frequency PCB, and flexible PCB. When ordering PCBs, it is necessary to consider the normal production cycle and material inventory of each PCB.
Rigid-flex PCBs and high-multilayer PCBs are difficult to manufacture due to their manufacturing process, so it takes more time to manufacture them.
We offer Quick turn PCB due date as follows:
2 layer quick turn PCB –1 day
4-6 layer quick turn PCB –2 days
8-10 layer quick turn PCB –3 days
12-16 layer quick turn PCB –4 days
16-20 layer quick turn PCB — 5 days
22-30 layer quick turn PCB –6 days
Materials that we keep in stock are:
FR4 (Tg – 135C, 145C, 170C)
Rogers Ultralam 2000
Rogers RO4350
Rogers RO4003
Polyimide
Teflon
Black FR4
Getek Copper
Clad Thermal Substrates
Hybrid (Rogers and FR4)
BT Epoxy
Nelco 4013
If you find that the above does not list the materials you want, please contact us because we most likely have it in stock but not listed above, or we can particular order it for you.
Finishes we are able to provide our customers:
HASL – Leaded Solder Tin/Nickel
HASL – Lead Free Solder
Electroless Soft Gold
Wire Bondable Soft Gold
Nickel Flash Gold
Electroless Nickel
Electrolytic Nickel /Hard Gold and Selective Gold
Carbon Ink
Quick Turn Prototype PCB Fabrication Service
JHYPCB prides itself as one of leading suppliers of fast turnaround PCB prototype and low-volume production in the world. Our turn time can be as short as 24 hours after your Gerber files being reviewed and approved by our engineers, greatly saving you time in your work.
Delivery cycles are critical in prototyping new PCB designs. For your business, testing your design faster than your competitors is a competitive advantage. Let's learn more about your products and goals so that we can better understand the more success you need.
You may choose other time schedules to fit your budget, if your work timeframe is not that tight. We offer 48-hours and 72-hours shipping too.
In addition to the rapid prototyping version, we also provide other types of quick turn Printed Circuit Boards production services, such as:
Benefits of Quick Turn Prototype PCB
"Time is money" and "Time is life." Rapid introduction of new products to the market means seizing market opportunities earlier than competitors.
But the quality of the product is also one of the magic weapons to win the market, which requires that the product be tested at the fastest speed before it is formally put into the market to be able to develop and improve new functions of the product.
The core of electronic products is the circuit board. Quick turn PCB prototype manufacturing is also a point that engineers and project teams must make.
Before choosing a quick turn PCB prototype manufacturer, customers must make sure that the PCB prototype manufacturer's production process, production capacity, and delivery timeliness. The main requirement of quick turn PCB prototype manufacturing is fast speed and fast delivery.
Make prototype PCB at the fastest speed. Moreover, PCB manufacturer also checks the manufacturability of PCB files, such as Gerber files, before starting manufacturing, which further verifies the feasibility of customer PCB design.
Quick turn PCB prototype manufacturing services generally have a rapid response mechanism to ensure that PCB can be produced under strict time constraints;
In addition to the production and manufacture of PCB prototypes, it also involves quick turn PCB assembly services. Quick turn PCB assembly is also one of the conditions under which products can be produced as soon as possible.
Therefore, the benefits of quick turn PCB prototype manufacturing include:
Verify and test the design at the fastest speed;
Find errors in advance, avoid manufacturing defects and correct them in time;
Save manufacturing cost;
Quick turn PCB prototype manufacturing service can quickly verify the manufacturability design to save time;
Fast turn PCB fabrication service can avoid possible changes in the manufacturing process and avoid manufacturing delays.
Fast Turn PCB Quality and Inspection Standards
Whether it is fast turn PCB prototype or small and medium volume PCB manufacturing, IPC quality standards need to be followed. Although fast turn PCB manufacturing service pursues time and speed, quality is still the prerequisite. We strictly control the quality of each link in the PCB production process, adopting various quality inspection standards such as visual inspection, AOI, and flying probe testing.
Looking for an Instant PCB Quote?
Quick Turn PCB Assembly Services
Based on fast PCB manufacturing and fast steering component procurement support, we can ensure PCB assembly production.
Our PCB assembly delivery time is the shortest in the industry. For prototype PCB, our delivery time is 24/48 hours or 5/10 days. For small batch production orders, you can choose the delivery time of 10, 15, or 20 days. For medium-volume orders, we offer 15, 20, or 25 days.
With state-of-the-art surface mounting and through-hole equipment, we can assemble PCBs, including SMT, through-hole, and hybrid technologies. We also carried out BGA rework and X-ray testing. We can assemble single-sided or double-sided PCBs using surface-mount packages.
What are the factors that affect the delivery time of quick turn PCB?
1. The complexity of PCB design. Many PCB manufacturers claim to provide the same day PCB, next day PCB, or 24 hours PCB manufacturing services. But please don't be deceived by the simple statements. The simple design of single-sided PCB or double-sided PCB can be delivered within 24 hours, while the turnaround time for more complex designs of flexible PCB and rigid-flex PCB takes 7-10 days.
2. PCB materials. Different PCB types require different production materials, and not all PCB manufacturers have stocks of unique material. When ordering PCBs, it is necessary to consider the purchase time of PCB raw materials.
3. Difficulty factor of PCB process. We know that there are various holes on the PCB, such as plated through holes, blind holes, buried holes, etc. Each blind hole and buried hole needs to use a drill or laser drilling, and drilling, lamination, electroplating, etc. require additional time. HDI PCB takes more time.
4. The manufacturing capabilities of PCB manufacturers. You need to check your PCB manufacturers' infrastructure to determine if they meet your fast turnaround time needs.
Some factors you need to consider are:
The size of the PCB manufacturing company;
Whether they have invested in advanced production equipment;
Whether they can control and influence material suppliers;
Whether they can purchase high-quality PCB raw materials;
Whether the PCB manufacturing company manufactures in-house or partially outsources;
Do they have professional PCB engineers;
Their logistics capabilities: logistics methods, relationships with logistics partners, etc.;
5. Pricing
Please believe in the eternal truth: the cheapest is not necessarily the best. All PCB manufacturers have their characteristics and strengths in terms of quality, turnaround time, and price. We need to evaluate based on the comprehensive capabilities of the PCB manufacturer and the complexity of the PCB itself.
Quick Turn PCB Manufacturer in China
Fast Turn, Low cost and Cheap, High Quality, Best Quick Turn PCB Fabrication Service is Our Advantage.
PCB manufacturers who can provide quick turn PCB fabrication service are located in China, the United States, Japan, the United Kingdom, Taiwan, South Korea, etc. The location of the PCB manufacturer is also one of the factors that affects quick turn PCB prototyping and assembly.
There are many PCB manufacturers in China, especially in Shenzhen.
JHYPCB, located in Baoan, Shenzhen, specializes in providing customers with high-quality quick turn PCB manufacturing services and fast and timely delivery services. If you have quick turn PCB manufacturing requirements, we are your good choice. Here, you can get what you need in terms of speed, efficiency, quality, and price.
In the process of manufacturing quick turn PCB, we will adopt the most suitable and economical materials to save your cost according to your requirements.
Because of the particularity of quick turn PCB to delivery cycle, if the quality of products has problems, it will not only delay time but also cause unnecessary waste of production and increase the cost.
If you demand quick turn PCB Board, just tell us your idea, we will make it!
Learn more our PCB Manufacturing Capabilities, or if you have any questions, please email us at sales@pcbjhy.com.
Quick Turn PCB Fabrication FAQs