One-stop and Quick Turn Turnkey SMT Prototype PCB Assembly Services at Low-Cost in China
One-stop Services: SMT, DIP, TEST, Assembly, Package
Cheap Low Volume & Small Batch PCB Board Assembly, Lead-free, Prototype PCB assembly Service China manufacturer.
PCBA Manufacturer 
Complete Assembly Capablities
BGA, Micro-BGA, and Leadless
Parts Sourcing and Assembly
A-grade Raw Materials
Advanced PCBA Machines
Operators with 10+years Experience
X-ray inspection, AOI & Functional Testing
Quote in 24 hours
Prototype PCB Assembly Fast
Smart Production Scheduling System
Expedited Delivery within 2-4 Days
Highly Automated
Low-cost
Maximising your profit Margins
Maintaining a High Level of Quality
FREE SMT Stencil
7*24 Online Customer Service
Professional Technical Support
High-Performance Supply Chain
prototype to Turnkey

What is PCB Assembly(PCBA)?
Printed circuit board is a bare board that does not contain electronic components, while an assembled PCB is the finished product with all the components mounted on the board. PCB assembly is the final product that can be used in the project without any need for other manufacturing processes or amendments. First, a bare PCB board is fabricated according to the requirements of the buyer. After that, electronics components are bought and soldered on the board. The whole process of making an assembled PCB is known as electronic PCB Assembly or PCBA.
Custom PCB Assembly Service includes all processes from the fabrication of the PCB to the soldering of components. Everything is the responsibility of the contract manufacturer. The PCB is fabricated, components are procured, components are assembled, and the final assembly is tested. All processes are included in the PCB Assembly. Moreover, Design for Manufacturability (DFM) and Design for Testing (DFT) are also offered to prevent errors and problems that cause a delay in the delivery.
Low volume or prototype PCB assembly is usually used in the testing phase of new projects.
PCB Assembly Service Manufacturer In China
What are the types of PCB assembly?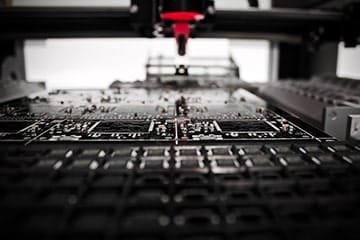 SMT is currently the most popular assembly process. Our advanced PCBA assembly process and equipment can entirely guarantee the quality of products.
Ball-Grid-Array (BGA) Assembly
We are equipped with advanced automated BGA placement equipment, and a perfect quality control system to ensure the quality of BGA assembly.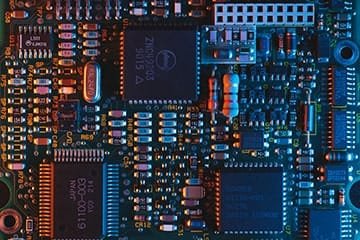 Through-Hole Technology (THT) is the same as Surface Mount Technology (SMT), is a popular assembly method in current electronic assembly.
Both SMT and THT components will be placed on the PCBs. SMT on one side, THT assembly on the other side, Single or double-sided mixed assembly is available.
PCBA process is the combination of SMT process and DIP process. According to the requirements of different production technologies, the PCBA process can be divided into single-sided SMT PCB assembly, single-sided DIP assembly, single-sided mixed assembly, Single-sided SMT and Another Side DIP Mixed Assembly, double-sided SMT PCB assembly, and double-sided mixed assembly, etc.
Single-sided SMT PCB Assembly
Single-sided DIP Assembly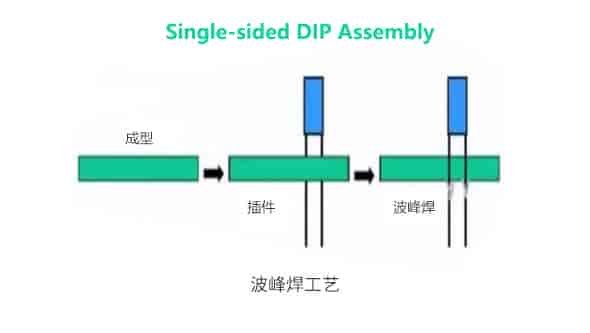 Single-sided Mixed Assembly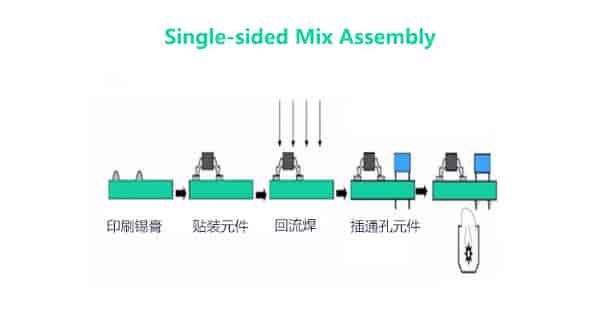 Single-sided SMT and Another Side DIP Mixed Assembly
Double-sided SMT PCB Assembly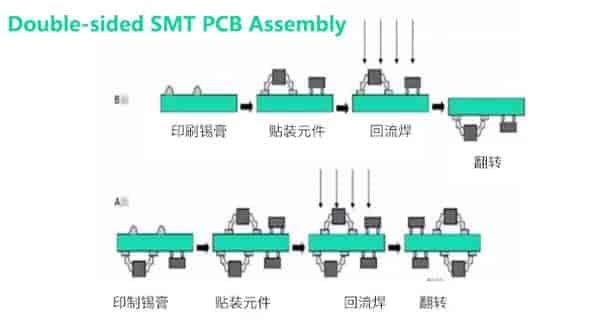 Double-sided Mixed Assembly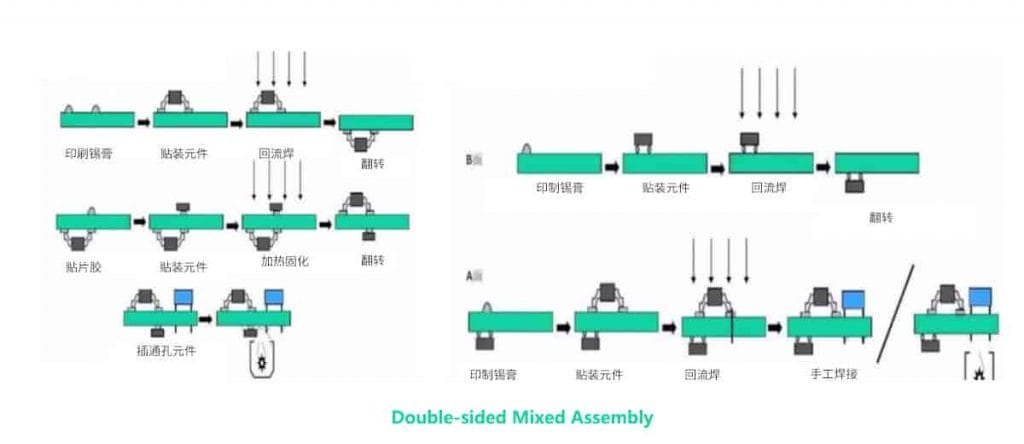 How to Order Electronic PCB Assembly Services in PCBELEC.COM?








Why Choose US for PCB Prototype Assembly Services?
Fast and Cheap PCB Prototype Assembly Service in China
JingHongYi PCB (HK) Co., Limited is a professional and best PCB assembly company in Shenzhen, China. Offers a one-stop quick turn, high-quality, low volume, yet affordable Printed Circuit Board (PCB) Assembly Services, Specializing in prototype PCB manufacture and assembly all-in-one. Ideal for engineering firms, makers, Solution providers, and students.
Up to now, we have provided fast and low-cost small and medium-Volume PCB Prototype Fabrication and assembly services for customers in Taiwan China, Australia, the United States, the United Kingdom, Belgium, France, Germany, and other parts of the world.
Low-cost PCB Fabrication and Assembly Services Manufacturer
JHYPCB offers Low cost PCB manufacturing and assembly services.
PCB assembly cost Calculator has its standard calculation method, which includes loss of PCB manufacturing, component, SMT/DIP assembly, test, and logistics. In terms of small prototype order, engineering costs will be charged. The flying probe test or frame test for PCB manufacturing, stencil, and regular 5% loss of components during the PCB board assembly process should also be concerned. For the PCB board assembly test, it depends on the test plan and duration of completing one board.
PCB Assembly Cost = PCB manufacturing cost + PCB frame test or flying probe test fees + PCB engineering cost (only for small prototype order) + Component cost (additional 5%) + SMT assembly charges + PCB assembly test cost + Box building charges + Package cost (for special application) + Logistics cost (requested).
JHYPCB will stand at the customer's point of view and save the cost of PCB manufacturing and component procurement for customers from all aspects.
PCB Assembly Full Features
| | | |
| --- | --- | --- |
| Full Turnkey Services | Instant Quote | Affordable Pricing |
| We can provide full turnkey PCB Assembly services. Everything is our responsibility. We will take care of the component procurement, PCB fabrication, installation of components, inspection, and final testing. We can handle every step of the PCBA, and you will get the final product without any hassle. | We can provide you an instant quote online. Our customer representatives are available 24/7. You can contact us via email or customer support service. You can provide us all the details, and we will provide you a reasonable quote. | We aim to provide the best quality at an affordable price. We can even provide you low volume PCBA services at a reasonable price. No matter how many PCBs or PCBA you need, we provide an affordable option. |
| Quick-turn Assembly | 100% Quality Guaranteed | Prototype and Low-High Volume |
| We can provide quick-turn PCB service. Our large facility can handle low-high volume orders. We can provide a PCB Assembly prototype or the whole order in less time. It saves you time, and you can even make changes and get the next PCB Assembly for re-testing and re-checking. We can provide you a PCB Assembly within 24 hours. Our facility can deliver low-large volume orders within 20 working days. | We stand behind our products. The quality of our PCBs and PCBA is guaranteed. We get high-quality components and materials. We have ISO 9001:2008 quality management system. The PCBA goes through advanced inspection and testing before delivery. | We provide quick prototype service. You can order a prototype and get it delivered within a day or few days. You can save your time during the prototype testing process and re-order another with amendments. Moreover, we can handle low-large volume orders up to 10,000 pieces. There is no minimum order limit; you can even order one piece. |
| Manufacturing Capabilities | Sourcing Options | Customer Service |
| We are capable of dealing with SMT assembly, BGA assembly, Through-hole PCB assembly, and Mixed assembly. Our assembly lines are compliant with IPC-A-610F. We can manufacture different types of PCBs, including rigid PCB, flexible PCB, rigid-flex PCB, heavy copper PCB, high Tg PCB, impedance control PCB, aluminum PCB, and everything according to the needs of the customer. | We can source components from reputable distributors, or you can choose from us. These parts are cheaper and can reduce the entire PCBA production time to 7 working days. | We strive to provide the best quality to our customers. We are always ready to make your PCB and PCBA process easy. Our experts will guide you and go through your documents. They will also indicate the problems if any. We try to make the whole process smooth and quick. For any queries, you can contact us; our experts will guide you in the best possible way. We also take feedback from our customers. We are ready to re-work on the PCBA if required. Thus, 100% customer satisfaction is guaranteed. |
PCBA Processing Capability
Our company has 8 SMT chip production lines, equipped with new imported Fuji XPF, NXT3, automatic solder paste printing machine, ten-temperature zone reflow furnace, AOI, SPI, and other high-end equipment. The SMT assembly production capacity is 4 million solder points/day, especially Good at high-precision and complex circuit board placement operations.
SMT Capacity
4 million solder joints/day
SMT Production Line
8 Lines
Attrition Rate
Resistance-capacitance rate 0.3%
IC No Loss
Type of PCB Board
POP/Ordinary Board/FPC/Rigid-flex PCB/Metal substrate PCB
Mounting component specifications
Small Chips Size
0201 Chip/0.35 Pitch BGA
Minimum component accuracy
±0.04mm
IC placement accuracy
±0.03mm
PCB specification
PCB Size
50*50mm -774*710mm
PCB Thickness
0.3-6.5mm
PCB Assembly Delivery and Price
SMT PCB Assembly Delivery and Price
Delivery
SMT PCB Assembly production cycle
For small batch SMT PCB assembly service, it generally only takes seven days. Rapid PCB prototyping can realize the first time that customers receive prototype products. A quick prototyping assembly service can significantly shorten the time from product design to production. The quantity is different, and the production cycle is also different. Under standard PCB production conditions, the length of the production cycle is determined by the amount.
| | |
| --- | --- |
| Amount | Production Cycle |
| 1000-5000 | 7 Days |
| 5000-20000 | 10 Days |
| More than 20000 | 15 Days |
Price
DIP Assembly Delivery and Price
Delivery
DIP processing production cycle
For prototype PCB DIP assembly, usually takes only three days. Rapid prototype assembly service can shorten the time from product design to production. Under the standard PCB production conditions, the production cycle is determined by the quantity.
| | |
| --- | --- |
| Amount | Production Cycle |
| 1000-5000 | 7 Days |
| 5000-20000 | 10 Days |
| More than 20000 | 15 Days |
Price
Electronic PCB Assembly Process and Flow Chart
With the development of electronic products' PCBA assembly towards miniaturization and high assembly density, SMT Surface Mount Technology has now become the mainstream technology of electronic assembly. However, due to the excessive size of some electronic components in PCB assembly and processing, plug-in processing has not been replaced. Still, it plays a vital role in the process of electronic assembly and processing. Therefore, there will be a certain number of through-hole components in PCB. The assembly of both plug-in parts and surface assembly components is called mixed assembly, short for mixed assembly, and the assembly of all surface assembly components is called full surface mount. PCBA assembly method and its process flow mainly depend on the type of components assembled and the equipment conditions assembled.
PCB Assembly Manufacturing Steps
Electronic PCB Assembly Process Flow Chart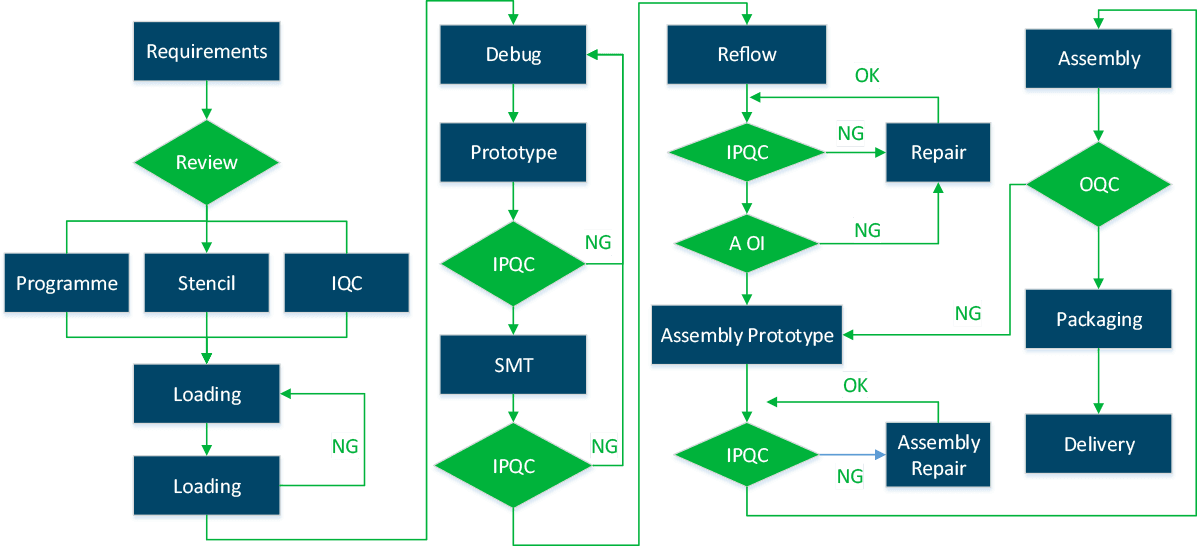 SMT PCB Assembly Machine and Equipment
We are always paying high attention to market and customer demands, and thus changing our strategic plan timely. According to market and customer's demands to provide good quality product, as well as prompt and satisfactory service.
TO satisfy our customers, we focus on producing PCB circuit board and PCB assembly with top quality. we have implemented the ISO9001 quality management system, TS16949 quality system. The perfect quality assurance system and various advanced inspection equipment help us to monitor the whole production process to assure the stability of this process and high quality of the products. Meanwhile, advanced instruments and technology methods have been introduced to attain sustained improvement.
Providing customers with high-quality products and services has always been our goal. To ensure that the products we supply can meet China, European and American standards, we always follow the IPC standards. For more information about the list of IPC standards for Electronics PCB assembly(Chinese and English version, PDF Format), please click here to download.
Get Your PCB Assembly Quote Now
JHYPCB is a one-stop solution for all your PCB needs. Our manufacturing facility is based in Shenzhen, China. We can work on low-medium volume PCB and PCBA services at a very reasonable cost. Our company is approved by ISO9001, RoHS, and UL. Our quality management system is according to international standards. We have advanced PCB fabrication and PCB assembly equipment to offer the best quality to our customers. We also provide the pre-sale and after-sale services to deal with any problem or error. Our mass production facility works 24/7 to provide the quick-turn and fast response to our customers. For more information, you can contact us anytime.