Printed Circuit Board Assembly Services
One-stop Electronic Manufacturing Service: SMT, DIP, Testing, Assembly, Package.
PCBA Manufacturer 
Complete Assembly Capablities
BGA, Micro-BGA, and Leadless
Parts Sourcing and Assembly
A-grade Raw Materials
Advanced PCBA Machines
Operators with 10+years Experience
X-ray inspection, AOI & Functional Testing
Quote in 24 hours
Prototype PCB Assembly Fast
Smart Production Scheduling System
Expedited Delivery within 2-4 Days
Highly Automated
Low-cost
Maximising your profit Margins
Maintaining a High Level of Quality
FREE SMT Stencil
7*24 Online Customer Service
Professional Technical Support
High-Performance Supply Chain
prototype to Turnkey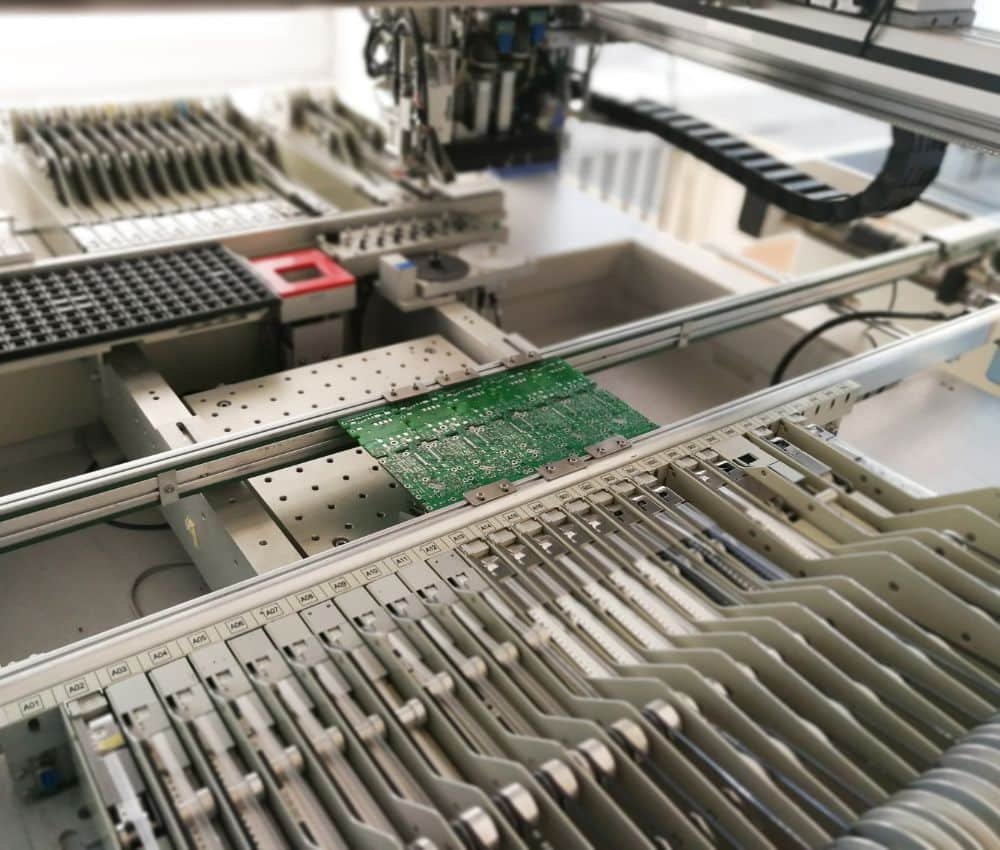 What is PCB Assembly(PCBA)?
PCB Assembly Services refer to the process of assembling electronic components onto a printed circuit board (PCB) to create a functioning electronic device. The assembly process may include surface mount technology (SMT), through-hole technology (THT), or a combination of both, depending on the circuit board design and requirements. PCB assembly services typically involve several stages, including component procurement, PCB fabrication, solder paste application, pick-and-place of components, reflow soldering or wave soldering, and final testing and inspection of the assembled PCB. This service is commonly used in industries such as aerospace, medical devices, automotive, telecommunications, and consumer electronics. Professional PCB assembly services can offer reliable, efficient, and cost-effective solutions for bringing electronic products to market.
Exceptional PCB Assembly Manufacturer in China
JHYPCB is an electronic manufacturing services (EMS) provider located in Shenzhen, China.
JHYPCB is a leading PCB assembly manufacturer based in China. Our company specializes in providing turnkey PCB assembly services, including surface mount technology (SMT), through-hole technology (THT), and mixed assembly for a wide range of industries. With state-of-the-art equipment and highly skilled technicians, we can handle complex circuit board designs and deliver high-quality PCB assembly solutions to our customers.
At JHYPCB, we place great emphasis on quality control throughout the entire PCB assembly process. We use advanced testing and inspection equipment to ensure that every product meets our stringent quality standards before leaving our facility. Moreover, we have a dedicated quality assurance team that monitors every stage of production to ensure that all products meet or exceed customer expectations.
As a leading PCB assembly manufacturer in China, JHYPCB has built a strong reputation for delivering reliable, efficient, and cost-effective solutions to our clients worldwide. Whether you need prototype PCB assembly or large-scale production runs, we have the expertise, experience, and resources to meet your needs. Contact us today to learn more about our PCB assembly services and how we can help bring your electronic products to market.
prototype to mass production
PCB assembly service with no MOQ from 1pcs to mass production. Quick turnaround Prototype PCB assembly.
TURNKEY, PARTIAL TURNKEY/CONSIGNED
Turnkey (PCB fabrication, components sourcing, assembly, and testing), Partial turnkey, Kitted/Consigned.
Reasons for choosing PCB assembly from JHYPCB:
We are committed to continuously improving our PCB assembly capabilities and the services we provide to our customers.
Our company uses state-of-the-art equipment for PCB assembly to ensure precision, consistency and efficiency in our processes.
JHYPCB has a team of highly skilled and experienced technicians who specialize in PCB assembly. Our team is dedicated to delivering high-quality products and services to our customers.
We have implemented comprehensive quality control measures throughout our production process to ensure that we meet or exceed customer expectations. Our QA/QC team monitors every stage of production to ensure that all products adhere to high quality standards.
Flexible production capabilities
We can handle both small and large volume PCB assembly runs with flexibility and scalability, providing you with cost-effective solutions tailored to your specific requirements.
At JHYPCB, we offer competitive pricing for our PCB assembly services while maintaining the highest level of quality, helping to reduce costs and increase profitability for our clients.
Our streamlined processes and efficient production practices enable us to deliver products within short lead times, ensuring that our customers receive their orders on time.
We offer reliable global shipping options to ensure that our customers receive their orders no matter where they are located in the world.
Exceptional Customer Support
JHYPCB provides exceptional customer support, with personalized attention to meet your unique needs. We strive for long-term partnerships by ensuring customer satisfaction.
Our PCB Assembly Services
As one of the leading PCB assembly manufacturers in China, JHYPCB has over 10 years of experience in assembling and supplying high-quality PCB assemblies to exact specifications and is constantly adapting to the demands of our customers.
We have extensive expertise and experience in SMT, through-hole and mixed technologies.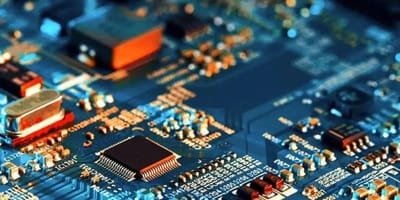 We provide surface mount service from prototype to small volume and large volume. We use the most advanced Yamaha and JUKI high-speed Pick and Place Machine to improve production efficiency.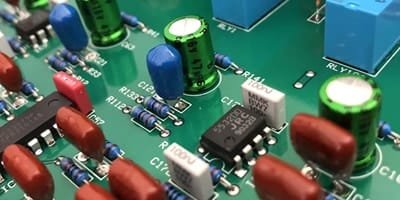 We use manual or automated through-hole equipment depending on the project. We typically use selective soldering equipment for prototypes and short runs and wave soldering equipment for production runs.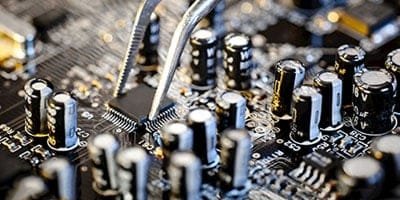 THT, SMT, and BGA are mounted on the PCB. Single- or double-sided mixed technology or SMT (Surface Mount) for PCB assembly. Single- or double-sided BGA and micro-BGA installation with 100% X-ray inspection.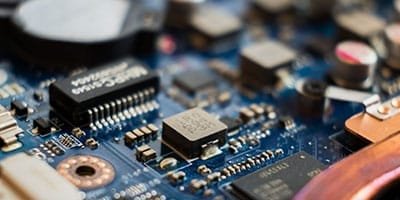 Prototype PCB assembly allows you to test the design and performance of your circuit boards much before mass production.
Quick-turn PCB assembly is the fastest way to go to market. If you look at the quick turnaround to market, quick-turn PCB assembly is a definite requirement.
JHYPCB specializes in low-cost PCB assembly services. Our engineers understand the importance of quality and cost management.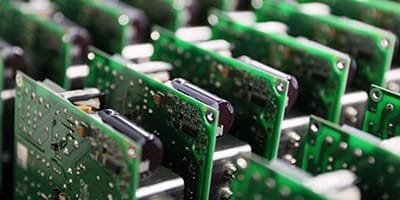 Low-volume PCB assembly is the best solution for flexibility for mounting components on relatively small batches of PCB! A low-cost PCB prototype is necessary if you are looking at a new launch.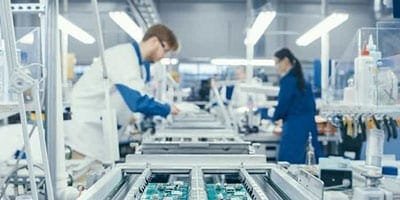 Turnkey PCB assembly is a faster form of assembly, and the manufacturer can manage everything, which is why JHYPCB is one of the leading companies in PCB assembly!
LED PCB assembly has transformed the world of lighting. The technology is evolving daily with the increasing demand for LED Light Circuit Board Assembly.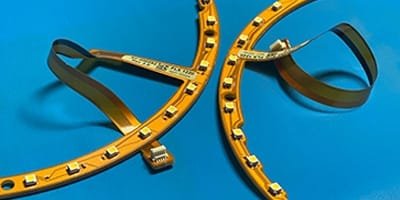 FPC assembly service is a process that is mounting electronic components on a flexible circuit board. We can assemble flexible circuits and flex circuits with stiffeners.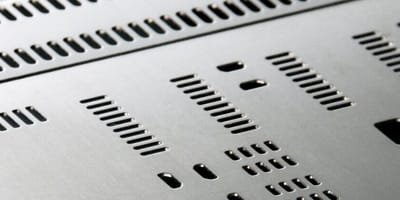 Stencil printing is one of the most critical steps in the success of the entire SMT process. JHYPCB provides high-precision frame and frameless laser SMT stencil making services.
We bring high-quality electronic parts from trusted sources to resolve supply chain issues and provide a distribution channel for excess inventory.
One-stop PCB Assembly Service
Turnkey PCB Assembly Service
We utilize all our manufacturing and supply chain expertise to provide a complete all-in-one service.
Full Turnkey Assembly Service
Our full turnkey assembly services handle all aspects of PCB fabrication, including bare PCB fabrication, parts sourcing, assembly, IC programming, testing, etc.
Partially consigned assembly service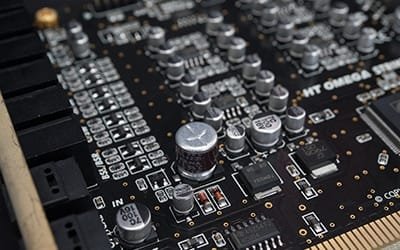 You provided some parts — we will source the rest. JHYPCB will work with the supply chain to assemble your PCBs and market quickly.
Kitted/Consignment Assembly service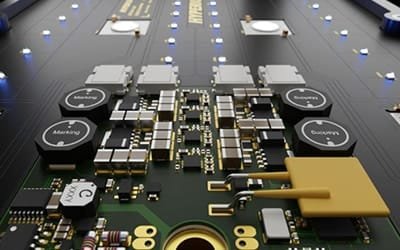 You provide all parts. JHYPCB will assemble your PCBs. More importantly, it becomes economical for the client who needs a complete assembly at an affordable price.
PCBA Processing Capability
Our company has 8 SMT chip production lines, equipped with new imported Fuji XPF, NXT3, automatic solder paste printing machine, ten-temperature zone reflow furnace, AOI, SPI, and other high-end equipment. The SMT assembly production capacity is 4 million solder points/day, which is especially good at high-precision and complex circuit board placement operations.
SMT Assembly Capabilities
Ball Grid Array (BGA)
Ultra-Fine Ball Grid Array (uBGA)
Quad Flat Pack No-Lead (QFN)
Quad Flat Package (QFP)
Plastic Leaded Chip Carrier (PLCC)
SOIC, Package-On-Package (PoP)
Min Package: 01005(0.4mm*0.2mm); Min. BGA Dia. 0.14mm; Min. BGA Pitch 0.2mm
SMT Capacity: 4 million solder joints/day
Min. Order Quantity: 1pcs
Board Size: 50*50mm -774*710mm
Quality Grade: IPC-A-610
THT Assembly Capabilities
DIP Capacity: 100 Thousand Pins/day
Selective soldering
Manual Soldering
Wave Soldering
Tape and Reel
Cut-tape
Tube and Tray
Loose and bulk parts
BGA Assembly Capabilitities
Automatic placement of CBGA, PBGA, MBGA Verification of BGA's using the real-time x-ray system.
Removing & Replacing BGA's & MBGA's, Experienced with Ceramic & Plastic BGA's, Reballing BGA's & MBGA
X-Ray (2-D and 3-D)
BGA X-Ray Inspection
AOI Testing (Automated Optical Inspection)
First Article Inspection
ICT Testing (In-Circuit Testing)
Functional Testing (at the board & system level)
Burn-in Testing
Flying Probe Testing
Visual inspection
SPI (Solder Paste Inspection)
Rigid PCB
Flex Circuit
Rigid-Flex PCB
MCPCB
Prototype PCB Stencil
Laser-cut stainless steel
Nano SMT Stencils
Microporous SMT Stencils
Framed Multi-level / Step Stencils
Framed SMT Stencils
Frameless SMT Stencil
Scheduled deliveries
2-3 days for PCB assembly with parts provided by the customer
1-2 weeks for turnkey PCB assembly
Gerber RS-274X
BOM (Bill of Materials) (.xls, .csv, .xlsx)
Centroid (Pick-and-Place, XY, or coordinate file) (.txt, .csv)
Assembly Drawing (.pdf) if necessary
Assembly Notes (.pdf, .doc, .docx, .txt) if necessary
How to Quote and Order PCB Assembly Service?
At JHYPCB, we understand that getting an accurate and timely PCB assembly quotation is essential for our customers. That's why we have created a streamlined process to ensure that you receive a comprehensive quote that meets your specific requirements.
To obtain a PCB assembly quotation from JHYPCB, simply send us your design files and BOM using our online quote form or via email. Once we receive your files, we will review them carefully and provide you with a detailed quote that includes all necessary costs and lead times.
Our PCB assembly quotation includes the following details:
Assembly cost: This includes labor and material costs for SMT and THT assembly, as well as any additional services you request, such as testing or conformal coating.

Component cost: We source high-quality components from reputable suppliers to ensure the highest level of reliability and performance. Our team can also work with you to identify cost-saving opportunities without sacrificing quality.

Tooling cost: If your project requires custom tooling, such as stencils or fixtures, we will include these costs in your quote.

Shipping cost: We offer reliable, efficient, and cost-effective shipping options to ensure that your order arrives on time and within budget.
At JHYPCB, we pride ourselves on transparency and clear communication throughout the PCB assembly process. Our team is always available to answer any questions or concerns you may have, and we strive to provide you with accurate and competitive quotations in a timely manner.
To get started on your next PCB assembly project, submit your design files and BOM to JHYPCB today and receive a fast and free quotation from our team of experts!
To receive a quick and accurate PCB assembly quotation, please send the following files in a single ZIP or RAR file to sales@pcbjhy.com:
PCB Design Files: Include all Gerber files with copper layers, solder paste layers, and silkscreen layers.

Pick and Place (Centroid) File: Provide component location, rotations, and reference designators.

Assembly Drawing: To avoid errors and delays, prepare an assembly drawing with basic component location and orientation information.

3D Files: If available, include step files generated from the design files to check component placement and connector direction.

Bill of Materials (BOM): Provide machine-readable format (Excel or CSV) with quantity, reference designator, vendor/MFG part number, part description, package description, and type (SMT, thru-hole, fine-pitch, BGA, etc.).
Our team at JHYPCB is dedicated to delivering high-quality PCB assembly services that meet your unique needs. By providing us with these files, we can offer you a fast and free quotation that accurately reflects your project requirements.
PCB Assembly Machine and Equipment
At JHYPCB, we prioritize staying attuned to evolving market and customer demands, enabling us to adapt our strategic plan accordingly. Our focus is on delivering top-quality PCB circuit boards and assembly services that meet ISO9001 and TS16949 quality standards.
To ensure stability and consistency throughout the production process, we have implemented a rigorous quality assurance system supported by advanced inspection equipment and techniques for sustained improvement. We also adhere to IPC standards to ensure that our products meet China, European, and American quality standards.
Our commitment to providing high-quality products and services is unwavering, and we strive to deliver prompt and satisfactory customer service that fulfills your unique requirements. For further information about the list of IPC standards for Electronics PCB assembly (Chinese and English version, PDF Format), please download it here.
PCB assembly involves the mounting or soldering of components onto a printed circuit board that has one or both sides available for assembly. The process includes fabrication, component sourcing, assembly, testing, and inspection. At JHYPCB, we offer full turnkey PCB assembly solutions, which include manufacturing, production, testing, purchasing, and packaging.
Whether you choose our full turnkey service or a single PCB assembly service (partial turnkey, kitted, or consignment), we maintain top quality and consistency throughout the PCB assembly process. Our team follows rigorous quality standards to ensure that every product meets or exceeds customer expectations. With our comprehensive PCB assembly services, we can provide you with a one-stop solution for all your PCB assembly needs.
Get Your PCB Assembly Quote Now
Ready to get started on your next PCB assembly project? Contact JHYPCB today and let our team of experts guide you through every step of the process. With our commitment to quality, reliability, and exceptional customer service, we are confident that we can exceed your expectations and deliver the high-quality PCB assembly solutions you need. Request a free quote now and experience the JHYPCB difference!
FAQs about PCB Assembly Services