Rigorous Testing
100% Electrical Test
Online Support 24/7
Support Online 24 hours
Just In Time Delivery
Punctual Delivery
Quality Qualified
Good Quality is Safer
Quick Turn PCB Manufacturing and PCB Assembly Service
JHYPCB understands the value of your time. We know how important it is to check the PCB prototypes, make amendments, and order the batch production as early as possible. We offer custom PCBs of all types, prototyping services, component procurement, stencil creating, assembly services, testing, and every PCB service under one roof.
You can order one PCB or as many as you want. We can handle low to high volume orders without any compromise on the quality. The most important thing is our short time delivery. We offer quick-turn PCB manufacturing and assembly services without any delay. You can get your prototype PCBs within a few days, and we can reduce the delays of the batch production. Our experts offer free DFM checks so that we can find the errors in your PCB and their suitable solutions. Thus, we reduce any delay and offer the fastest delivery services.
You can have a look at our manufacturing and assembly capabilities. For more information and quotes, feel free to contact our 24/7 customer service team.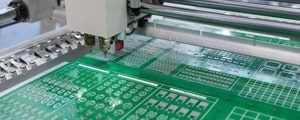 Professional and Top Speed High-quality PCB Manufacturer in China.
Quick-turn Printed Circuit Board Prototype with low cost.
JHYPCB specializes in small-medium volume PCB.
Low-Cost One-stop and Turnkey Quick Turn Prototype PCB Assembly.
The Best PCB+PCBA Supplier
Rapid PCB Prototype and Tricky PCB Fabrication Expert.
If you want to get rid of the troubles of PCB manufacturing, please leave it to us.
We understand the importance of PCB prototypes and how they play an important part in innovation. PCBs go through a complete testing phase to get the desired results. Therefore, we offer rapid PCB prototype services. You can order PCB prototypes, and we will deliver them within a few days. You can make amendments and order the new prototype again. We will offer quick delivery of these prototypes as early as possible. Once you are satisfied with the prototype design, you can order the mass production of PCBs.
We support tricky PCB fabrication, and we have experts for dealing with such cases. Our experts always back new innovations and help our customers to come with better PCB designs. If you are planning for something new and tricky, we are ready for the challenge. Our experts will help you out until the desired results are achieved. We support tricky and complex PCB design to facilitate innovation and creativity.
Complex PCBs are a challenge for manufacturers. However, we offer a one-stop solution to your complex PCB needs. We offer complex PCB and PCBA services with a full guarantee of the best performance.
Full Feature Custom PCB Manufacturing Services
JHYPCB offers fully customized PCBs according to your needs. You can select the desired material, layers, thickness, impedance, surface finish, drilling, and everything according to your requirements. We offer a free hand when it comes to custom PCBs. Our customers can select anything they need, and we will provide the best performance PCBs according to their requirements.
Whether you need multilayer PCB, High TG PCB, aluminum PCB, flexible PCB, rigid-flex PCB, high-frequency PCB, BGA PCB, HDI PCB, SMT PCB assembly, or anything else, we are ready to offer our services. JHYPCB provides all solutions and services for your PCB needs.
JingHongYi PCB (HK) Co., Limited
JingHongYi PCB (HK) Co., Limited has been serving customers for more than ten years. We have been in the industry with the motto of offering the best services to our customers. Our facility is based in China, where we work on a large scale and accept small-large volume PCB orders. Our facility is over 4000 square meters and works with over 500 experienced employees.
We offer all PCB services under one roof. We can provide the solution to your problems. You will get every service without any hassle. We take care of everything from component procurement to the final packaging.
We never compromise on quality. Our strict quality management system checks everything and ensures the best performance of large volume PCBs, prototype PCBs, and assemblies. Our experts check the designs and files provided by the customers, and we find the errors and propose better solutions. We understand the importance of time, so we try to mitigate the possible delays due to problems in the design.
We are certified by RoHS, UL, and ISO. Our compliance with these internationally recognized organizations ensures quality products. We follow the quality and safety standards. Every PCB we produce goes through a well-managed and standard process that is accepted in the industry. Thus, customers can order their PCBs and PCBAs with confidence, and we will take care of the delivery time, quality, and performance.
PCB Manufacturing Services
JHYPCB is one of the leading PCB manufacturers in China, and we offer PCB manufacturing services for all types of PCBs. We take responsibility for material, performance, shipment, and everything until it is delivered to your doorstep. You can choose any type of PCB material, the number of layers, copper thickness, the board size, surface finish, minimum tracing, silkscreen, solder mask, and everything you want in your PCB. We will deliver the PCB you need with all the requirements.
Our PCB experts have a look at your files and propose solutions to the problems and errors.
The PCBs and prototypes are delivered on time without any delay.
You can order even one PCB to check your design.
Our customer services are available 24/7 to deal with your queries and questions.
We offer low-cost PCB manufacturing services as everything is done under one roof.
We are capable of manufacturing all types of PCBs.
Testing service ensures no errors in the final product
We take responsibility for quality and performance.
We offer one-stop PCB assembly services and solutions. From the procurement of components to the final testing of the board, we offer all services under a strict quality management system. We offer all assembly technologies, including SMT, THT, and manual inserting. We can handle low-high volume PCB assembly orders at our facility without compromising the quality and performance of the board. We proudly offer a turnkey PCB assembly service with quick delivery.
You can even order one PCB assembly: no minimum order.
We offer free DFM checks to find errors and issues with the design. It reduces unwanted delays and ensures the timely delivery.
No additional charge for stencil
99.6% satisfied customers
We offer testing services that include AOI and X-ray tests.
We can also program your ICs as required.
The Best PCB+PCBA Manufacturer
We believe in quality and customer satisfaction. We have been serving people for more than ten years, and there is a 0.1% complaint rate. Our facility consists of trained, educated, and experienced workers and engineers who understand the industry standards and customers' needs. Our state-of-the-art production facility has the latest equipment and technologies that can handle the trickiest PCBs.
With years of experience, we understand what our customers need and how we can achieve that. Our experts know the nitty-gritty of the manufacturing and assembly process that your design engineers might not understand. Therefore, we offer complete and free checking of your files and design. We propose amendments and alternatives that can offer better results.
We believe in innovation and challenges. No matter how tricky your PCB is, we are ready for the challenge. We offer startups and professionals a quick prototype service that enables them to test their design in a short time. We can help them in amendments to bring an error-free PCB and assembly to get the expected results. Our low-cost PCB services are suitable for every business, whether you are a startup or an established business.
One-stop solution for all your PCB requirements
Low-high volume order handling capability
24/7 customer service to get in touch.
24-hour manufacturing service to meet the needs of our customers.
Over 99% customer satisfaction with back-to-back orders.
No minimum order requirement for any type of PCB or prototype
Free DFM check by our experts and professionals
Fastest manufacturing time; only one day for your prototypes
On-time shipment with full customer support and order tracking
Express delivery in 24 hours available according to regions
Support available even after the delivery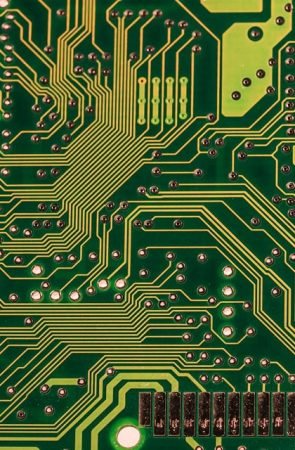 What is impossible for others we handle every day.
Line Width/Space to 3mil/3mil


Rigid, Flex, Rigid-flex, HDI


Mini.Hole Diameter to 0.15mm(6 mil)



Board Thickness: 0.1~8.0mm

Max Board Size: 533.4 * 762 mm

Quality Grade: IPC Class 2 ,IPC Class 3

Special: VIA in PAD, thick copper, Gold finger, etc.
Applications and Industries Served
We have been serving almost every industry for the past ten years. We make PCBs for communication equipment, industrial control, medical devices, digital data storage devices, consumer electronics, aerospace, automotive, and every industry where there is a need for PCB. Our well-equipped and latest machinery and technology is ready to cope up with the modern challenges. We are ready to serve any industry with any PCB requirements.
JHYPCB offers its services in all continents and serves more than 40 countries. Our products and services are trusted in every part of the world. You don't need to worry about the complexity of your PCB as we stand behind it and ensure the expected results. You can take our services in your next project, and we will strive to offer satisfactory services.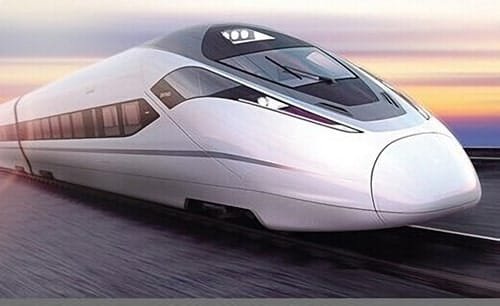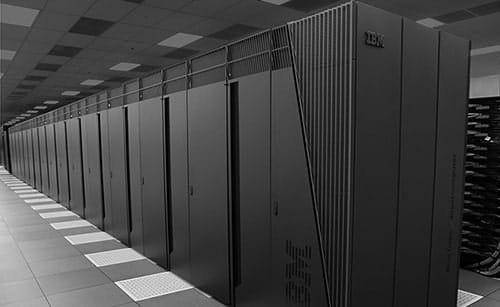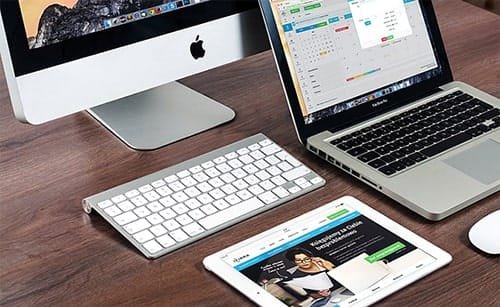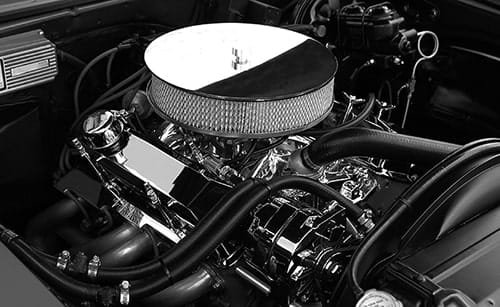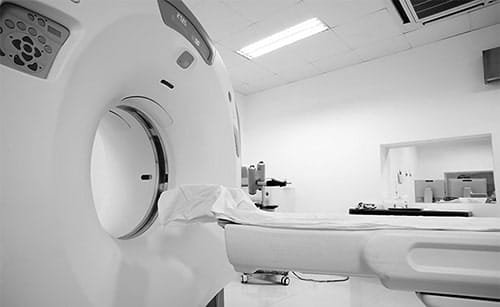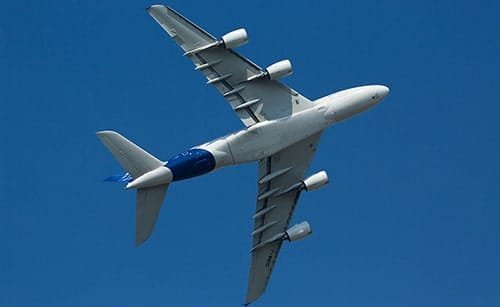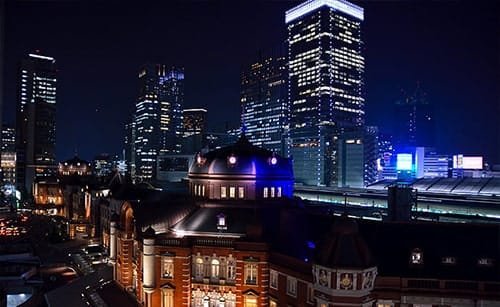 Customer recognition is our greatest honor
JHY PCB have won the trust of customers from all over the world through years of hard work. The trust of our customers is our foundation and the goal of our efforts. Let's see what our customers think of us.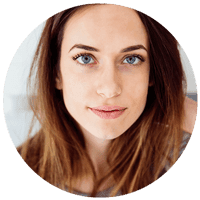 "We received the PCBs. Thank you very much for this nice work! The quality is excellent!
I will come with a new order next week for another project."
"Thank you for excellent service. Just curious how you are organized considering you almost always answer our mails instantly and the time difference is significant. Are you operating from an European office?"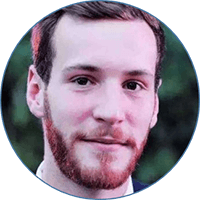 "Pricing looks fine. I'll send a wire tomorrow to get these started. Let me know if you have any further questions.
Thanks!"