The surface finish on any printed circuit board(PCB) is a critical factor that needs to be taken into consideration while designing a PCB. Everyone wants to ensure the long-life product, and PCB's long life is ensured by its surface finish. Surface finish is applied for two important reasons that are,
To prevent the oxidation at the surface of copper
To ensure ease in the soldering
The surface of a PCB has the utmost importance. If the PCB does not have any surface finish, the copper on the surface will oxidize quickly. The oxidation will deteriorate the copper and affect the electrical performance of the PCB. At last, the PCB will be of no use. Thus, it's important to have a surface finish on the PCB to give a long life to the exposed copper. Moreover, it offers a surface on which you can easily solder the components.
There are different types of surface finishes, and you need to understand them before you select anyone. All of them have different pros and cons, and you need to select the best one for your project. Today, we are going to discuss different types of surface finishes in detail. So, stay with us.
The types of surface finish are,
Hot Air Solder Level (HASL)
Lead-free HASL (LF HASL)
Plated Gold
Organic Solderability Preservatives (OSP)
Immersion Silver
Immersion Tin
Electroless Nickel Immersion Gold (ENIG)
Electrolytic Nickel Gold (ENEG)
Electroless Nickel Electroless Palladium Immersion Gold (ENEPIG)
Mixed Surface Finish
1) Hot Air Solder Level (HASL)
HASL is the most common and inexpensive type of surface finish. The process of HASL is quite simple; the bare PCB board is dipped into the molten solder. The solder covers the area over the copper, and then it's taken out from the tank. After that, the surface of the PCB is leveled using hot-air knives. It offers an excellent surface for soldering.
HASL is excellent for large components and SMTs. But if the SMT is smaller, then it will not work as desired. It's not suitable for Fine Pitch Technology (FTP). Furthermore, the processing temperature is in the range of 260-270˚C, which is quite high. Due to high thermal stress, there are chances of defects in the board.
Keep in mind that it contains lead. It's usually dipped in Tin-Lead alloy, and the lead is a carcinogen. Thus, it's not RoHS compliant. If you need a lead-free circuit board, then it's not for you.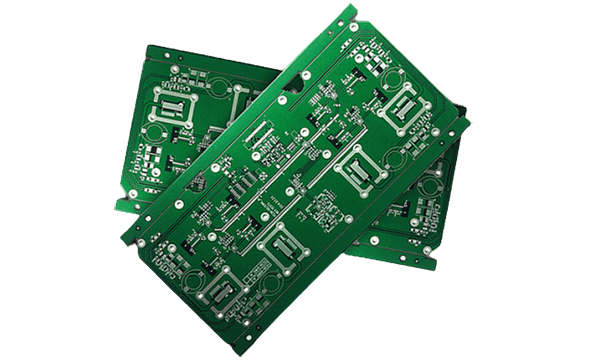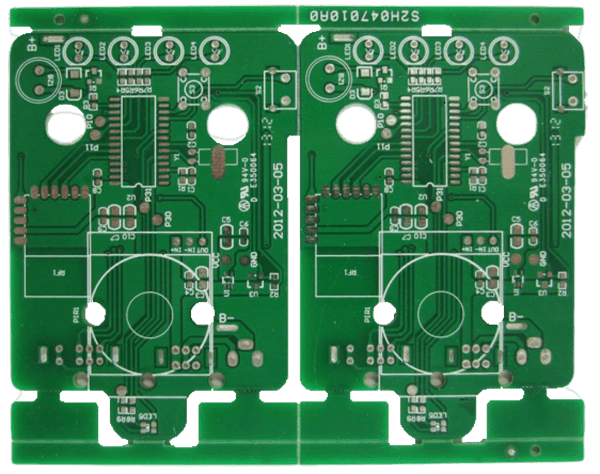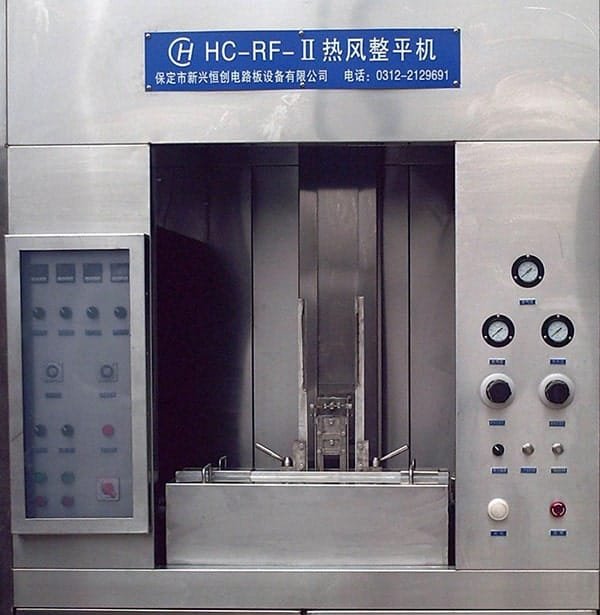 2) Lead-free HASL (LF HASL)
Lead-free HASL is similar to HASL, but it does not contain lead. Thus, it can be used for many purposes without any worries. It's according to RoHS standards.
As far as the functions, pros, and cons are concerned, they are similar to HASL.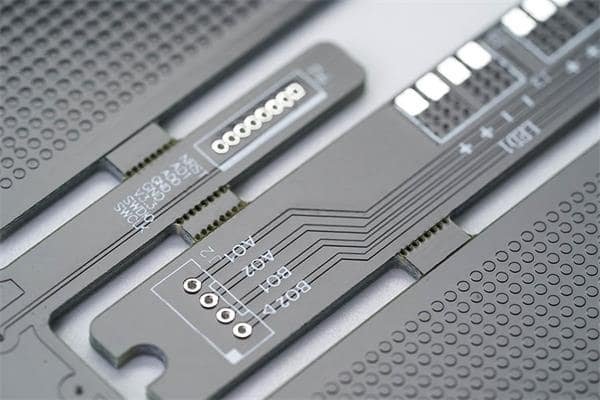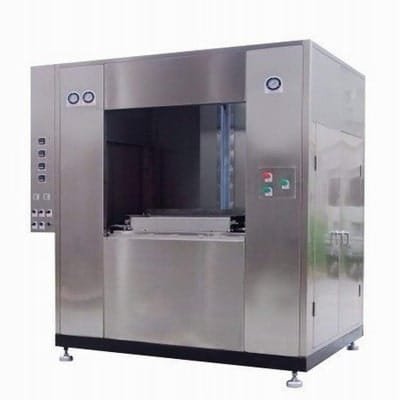 3) Plated Gold
Plated Gold surface finish is also known as Hard Gold surface finish. It's an expensive surface finish that uses a layer of gold on the PCB. It's done through electroplating, and a hard layer of gold is attached to the surface of the copper. The adhesion between the PCB and the layer is very strong, which increases the durability of the board. Since gold is an excellent conductor, it's excellent for electrical performance. Moreover, its oxidation resistance is commendable. The surface finish is excellent for the PCB area where high wear and tear is expected. It can last for a long time.
The problems associated with this type of surface finish are price and extra processing. It's difficult to process. Due to the high price, it's rarely used, but it's an excellent surface finish that can last for a longer duration. Moreover, the solderability of the hard gold is poor.
4) Organic Solderability Preservatives (OSP)
In this type of surface finish, a water-based coating is used that protects the copper until it's soldered. It prevents the oxidation of copper and increases its life. But keep in mind that it's only on an organic surface coating that is not durable enough; it's quite sensitive. It has a short life span.
OSP is an inexpensive surface finish that can save money. It requires less time, and the process is also straightforward. If there are holes on the PCB, their size is not affected by the coating. It offers an excellent flat surface, and it's environmentally friendly.
It can be used in such areas where the PCB is handled carefully, and there are fewer chances of wear and tear.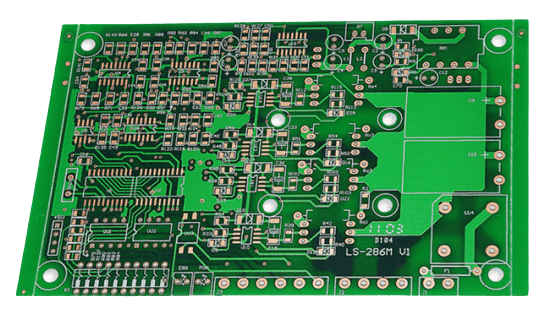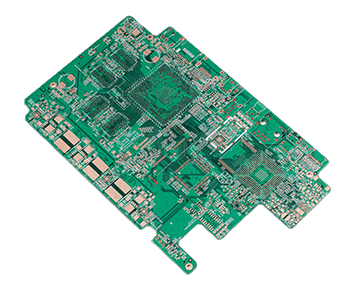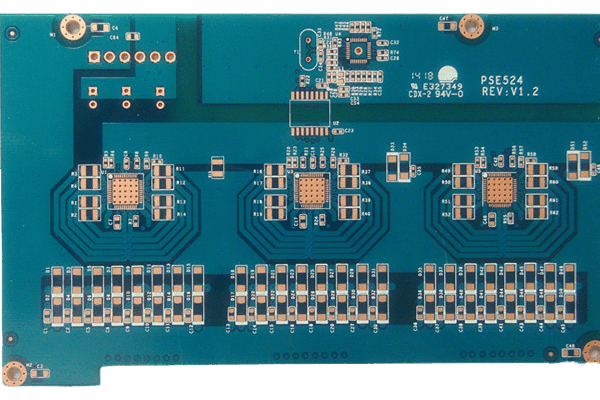 5) Immersion Silver
Immersion silver is a flat surface finish that has a reasonable cost. In this type, silver plating is done over the copper surface to protect it from oxidation. The layer of silver is quite thin, but it offers excellent conductivity. It's good for Fine Pitch Technology (FTP) because the layer is very thin, and it does not affect the size of the holes.
The problem with this type of surface finish is tarnishing. The silver-plating tarnishes when exposed to air. Therefore, it's packed as soon as possible in anti-tarnish packaging to prevent tarnishing. It is very sensitive, so you need to solder the board after taking it out of the package.
The life of immersion silver is moderate. It has a low cost, and it's according to RoHS standards.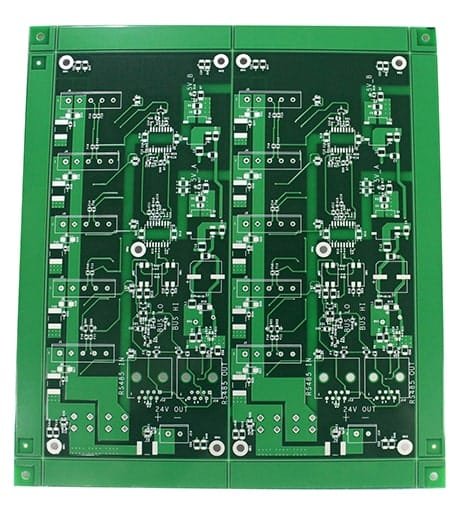 6) Immersion Tin
Immersion tin is a lead-free surface finish, which is excellent for small components. It is very thin and flat; it is perfect for Fine Pitch Technology (FTP).
The cost of this surface finish is reasonable, but it has some drawbacks. Tin can react with the copper on the PCB, which reduces the shelf life. Moreover, it's also prone to tarnish, so it must be used as soon as possible. It's very sensitive. After a few months, you will notice tin whiskers on the PCB.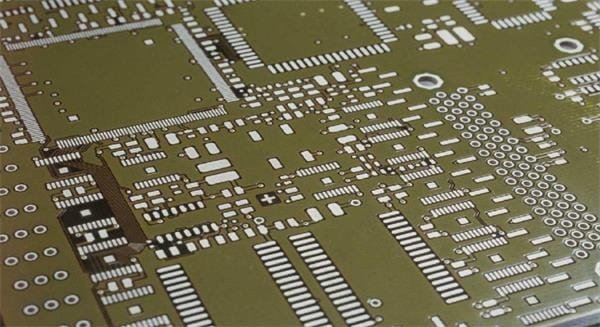 7) Electroless Nickel Immersion Gold (ENIG)
ENIG is the most used type of surface finish because of its features and RoHS compliance. In simple words, there is a thick layer of nickel over copper and a thin layer of gold over the nickel layer. The components are soldered on the nickel, and the gold coating protects the nickel until it's not soldered.
ENIG has a long shelf life; it is durable enough. But it's expensive due to the usage of two layers, especially gold. It has all features, including a flat surface and a thin finish to work with smaller components.
The only problem with ENIG is black pad syndrome, which is the building of phosphorus between the gold and the nickel layer.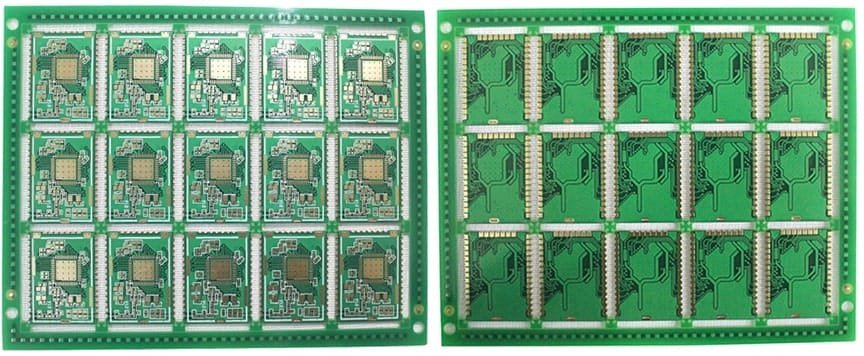 8) Electrolytic Nickel Gold (ENEG)
ENEG is also an expensive lead-free finish. It contains a layer of hard gold or soft gold over electrolytic nickel. Gold prevents the oxidation of the copper. Gold plating in ENEG has excellent adhesion; therefore, electrolytic nickel gold lasts for a long time, and it never rusts.
The surface of ENEG is flat, where you can easily work with small components. It has excellent conductivity and great performance.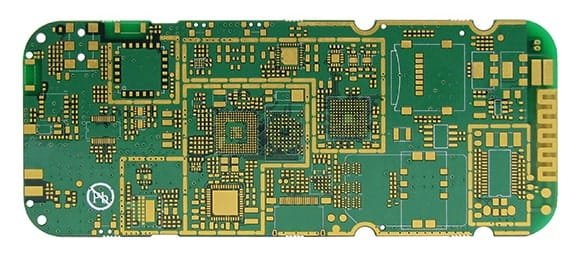 9) Electroless Nickel Electroless Palladium Immersion Gold (ENEPIG)
ENEPIG is the best surface finish that resists corrosion and reaction with air. It has a longer shelf life, which makes it the best of all.
It is a three-layered surface finish that contains nickel, palladium, and gold. All these materials perform together to offer long life. Unlike ENIG, there is no risk of black pad syndrome in ENEPIG.
It's RoHS compliant, and there is no lead in it. The problems with ENEPIG are high cost and complex processing.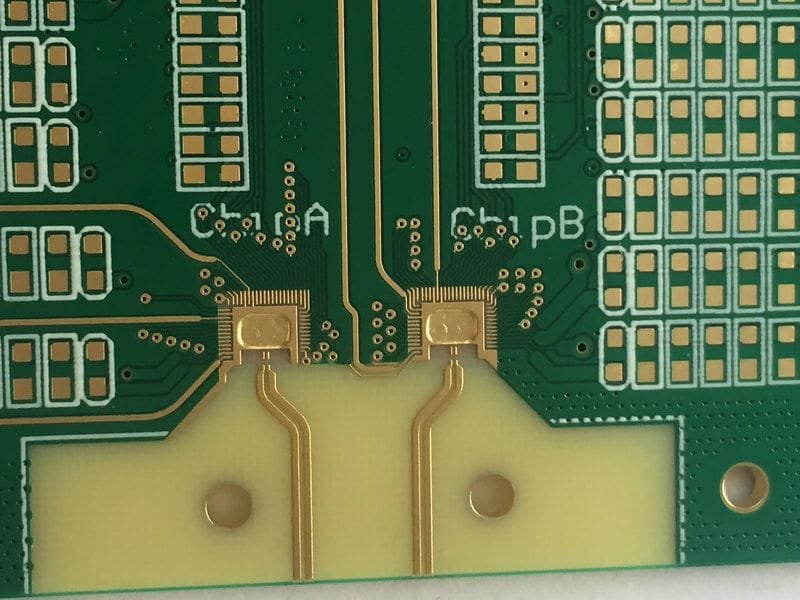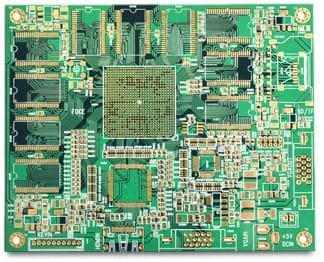 10) Mixed Surface Finish
A mixed surface finish is a mixture of more than two surface finishes to get the optimum performance. A single PCB has more than one finish surface finishes as required. The most commonly used mixed surface finishes are ENIG +OSP, ENEG + ENIG, ENEG + HASL, ENIG+ HASL.
Final Thoughts
There are various types of surface finishes with distinct properties, pros, and cons. You need to select the best one according to your requirements. You need to come up with the surface finish that can complete all your requirements at the minimum cost. We have explained all types of surface finish in detail. We hope you have a complete idea of the different types of surface finishes.
Surface Finish at JHYPCB
JHYPCB is a well-known PCB manufacturer in China. We have been providing high-quality PCB for more than a decade. We have strict quality control, which is compliant with RoHS and ISO 9001:2008. For the ease of our customers, we offer all types of surface finishes. You can get the desired PCB, prototype, or PCBA at a reasonable cost. We can handle small-medium volume PCB manufacturing and fabrication. For more information, feel free to contact us.