PCB Manufacturer in South Africa
Local PCB Manufacturing in South Africa
Local PCB manufacturing seems to be cost-effective, but if you live in countries where the labor wages are higher, the cost of PCB increases drastically. The same is the case with South Africa. If you get any PCB services from South African companies, the cost will be much higher than manufacturers in China.  
JHYPCB proudly offers all PCB services in South Africa at cheap rates. We are one of the largest PCB and PCBA manufacturers in China and can deal with high to low volume orders. Our state-of-the-art manufacturing facility and strict quality management system ensure high-quality PCBs that offer optimal performance. We are RoHS, UL, and ISO certified, so we guarantee quality along with fast delivery.
We offer all PCB-related services in South Africa. Some of our commonly used services are as under.
PCB Manufacturing South Africa
Prototype PCBs are necessary when the product is under development phases. These PCBs help in testing the performance and making amendments to achieve the desired results. We understand that startups and designers need PCB prototype services quickly to check their performance and complete the project as soon as possible. Therefore, we offer quick prototype services all over South Africa. Within 3-4 days, the prototype will be shipped to your address.
We understand the nitty-gritty of the subject; therefore, we also help our buyers in rectifying the issues in their design. Our experts can help you out.
We can manufacture custom PCB boards according to the needs of customers. We are capable of dealing with high-low volume PCBs. Our customers can even order one PCB or according to their needs. Before the manufacturing of PCB, we do DFM checks to ensure there is no issue with the design. It guarantees on-time delivery and saves time and money. For perfection, we perform AOI and probe tests to detect issues in the PCB.
We can manufacture all types of PCBs including, rigid PCBs, rigid-flex PCBs, flexible PCBs, metal-core PCBs, BGA PCBs, HDI PCB, impedance control PCBs, and high-TG PCBs. It does not matter what type of PCB you need and how complex it is; we are ready to offer you the best services in South Africa.
If you want to copy any PCB, you can use our PCB copy services. It helps when you do not have the Gerber and other files, but you have a physical and intact PCB. You just need to send us a few photos of the PCB, and our engineers and designers will copy that design and replicate it with perfection. We can clone any type of PCB and guarantee optimal performance.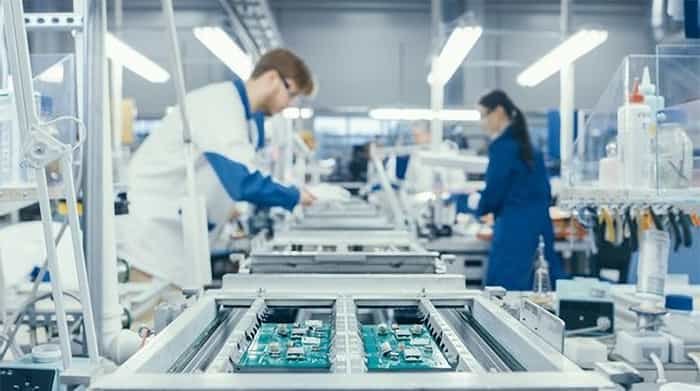 We also offer turnkey PCB assembly services for all types of PCBs. We are responsible for everything, from component procurement to the final delivery. You will get a finalized and tested PCBA at your doorstep. We have the latest equipment for component placement, soldering, and testing. It ensures fast delivery and error-less PCBAs.
PCB Manufacturers in South Africa
The leading PCB manufacturers and manufacturing companies in South Africa are listed below.
Bosco Printed Circuits
Central Circuits Cc
Cirtech Electronics (Pty) Ltd
Master Circuits
Procircuit
Trax Interconnect (pty)ltd
WH Circuit cc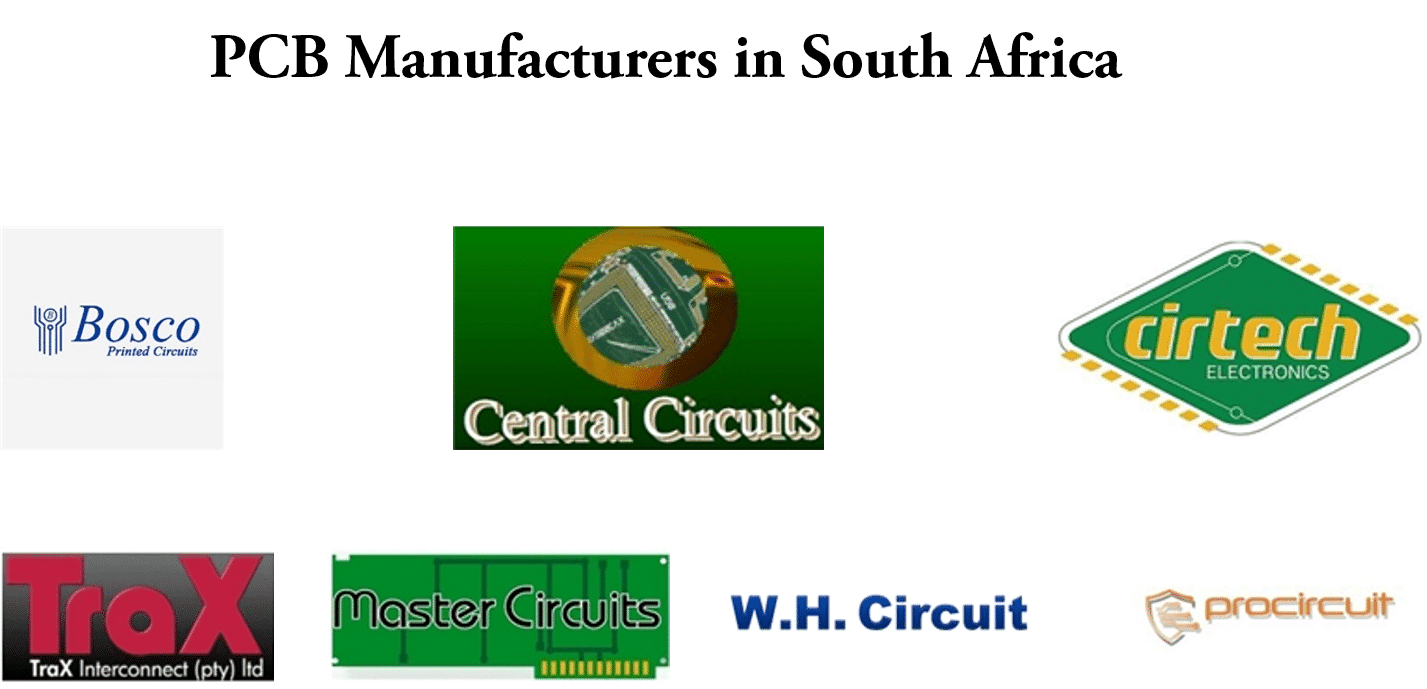 Get Our Service in South Africa!
JHYPCB has the solutions to your PCB problems. We offer all PCB and PCBA services under one roof. Our services are available all over South Africa. We offer cheap rates, high-performing PCBs/PCBAs, and fast delivery. For more information and details, contact our 24/7 customer support.