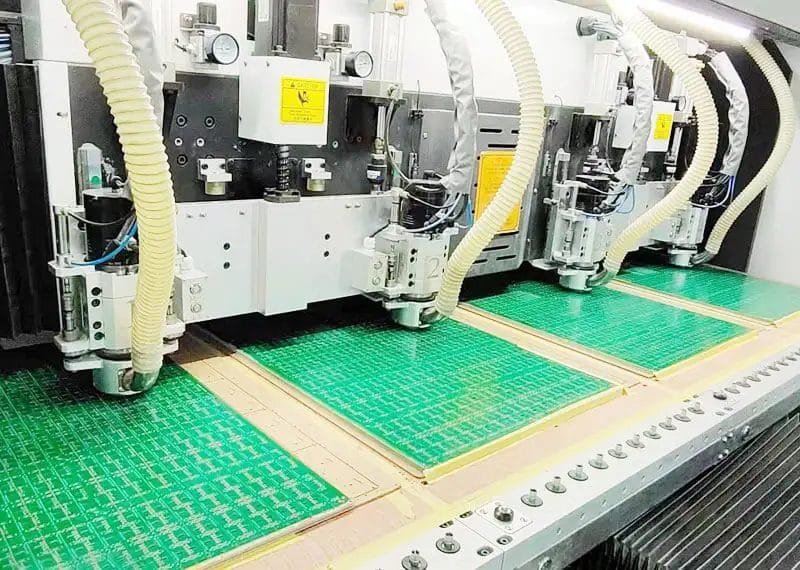 There are some important things that you need to consider while ordering a PCB prototype. We are going to explain everything. If you have never used any PCB prototype manufacturing service, then this will help you a lot. The things that you need to consider are:
Type of PCB Material
Layers
Dimensions
Thickness
Spacing and Width
Copper Thickness
Silkscreen
The first thing that you need to decide is the type of PCB prototype. There are various types of PCBs available in the market. You can choose any of the PCB types according to your requirements. Let's see some of the commonly used PCBs.
The most common and oldest type of PCB is a rigid PCB. It is made from a hard substrate. These PCBs remain in their shape because of their hard material, and they cannot be bent. Bending these PCBs will break the board. So, they are used where bending is not required.
Flexible PCBs, as the name suggests, are flexible. They can be bent easily. Due to their bending ability, they are widely used. You can use these PCBs in compact and unusual spaces. These are mostly used in UAV, LCD, projectors, cameras, wearable devices, printers, aviation instruments, etc. They are made from flexible materials such as polyester film, polyimide film, and fluorinated ethylene propylene film.
Advanced Learning:
Rigid-Flex PCB is the intermediate version of both flexible and rigid PCB. This PCB has flexible layers as well as rigid layers.
Advanced Learning:
These PCBs are widely used nowadays. HDI stands for High-Density Interconnect. Therefore, it has a higher density of circuitry or electrical connections per unit area. So, the size of this PCB is very compact, and it is very lightweight. They have blind and buried vias that are less in diameter. The components are closely placed that reduce the transmission loss and allow the signals to transmit at a faster rate. It is widely used in mobile phones, laptops, cameras, etc.
More Adventures: HDI PCB Layout and Basic HDI Design Guidelines
Besides, there are LED PCB, Aluminum PCB, High TG PCB, etc. To learn more about the PCB products we can produce, please click here.