Rigid-flex circuit board combines the best of both rigid circuits and flexible circuits integrated into one circuit. The two-in-one circuit is interconnected through plated through holes (PTH). Rigid-flex PCB provides higher component density and more convenient installation. Rigid-flex boards enable flexible assembly in complex three-dimensional spaces.
What are the features of rigid-flex PCB stackup?
Due to the particularity of the stacking design of the rigid-flex board, it has different characteristics and advantages from rigid PCBs and flexible PCBs, such as:
Fewer solder joints and connectors
Thinner board thickness
better thermal performance
high aspect ratio
The types of rigid-flex PCB stackup
Like many other types of printed circuit boards, the stacking methods of rigid-flex boards are also divided into single-sided rigid-flex boards, double-sided rigid-flex boards and multi-layer rigid-flex boards.
Rigid-Flex Stackup Example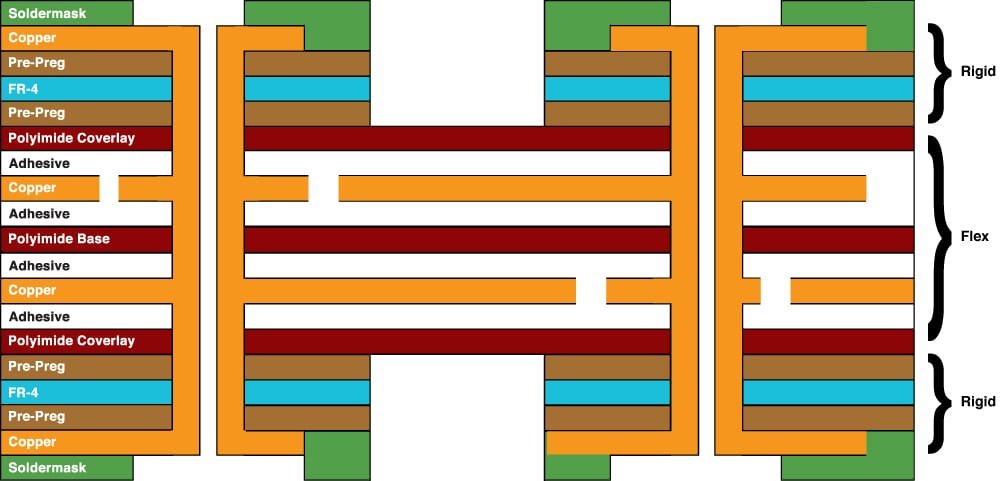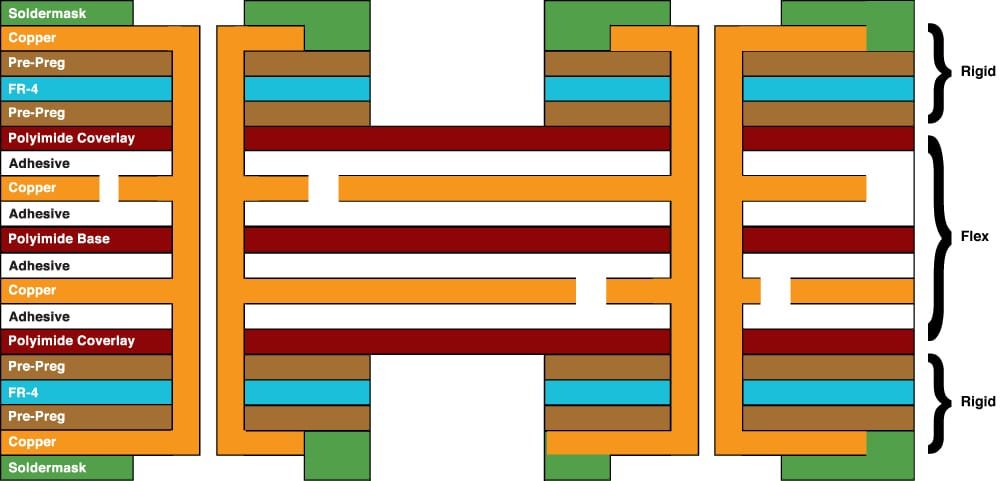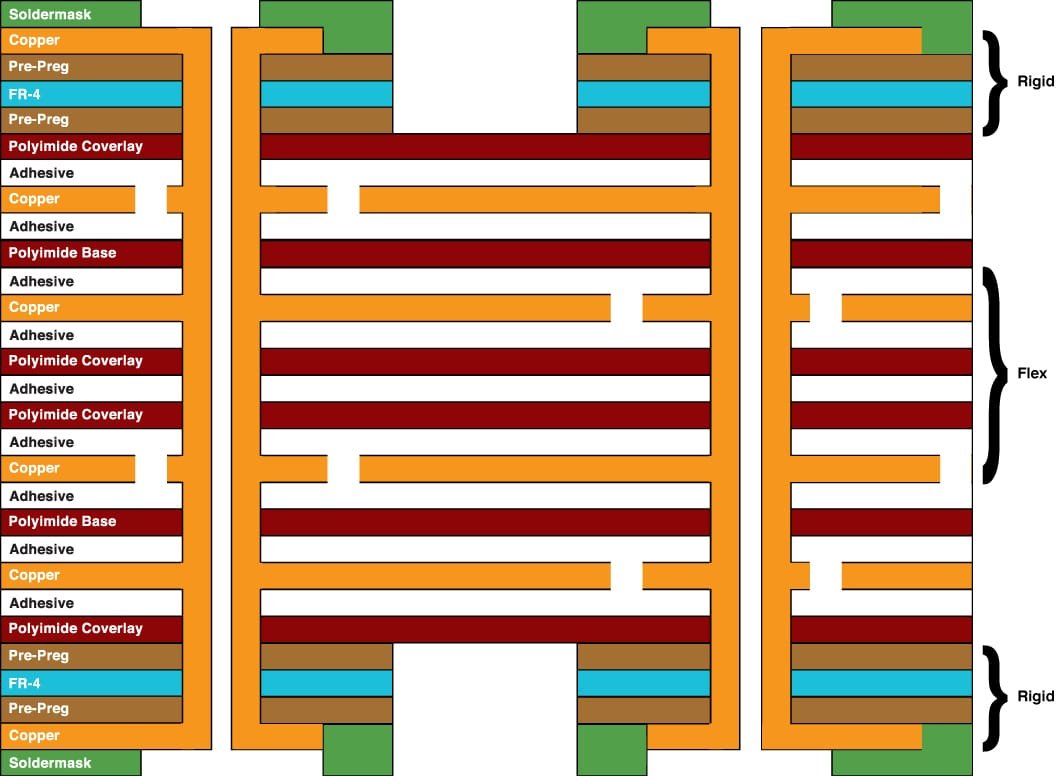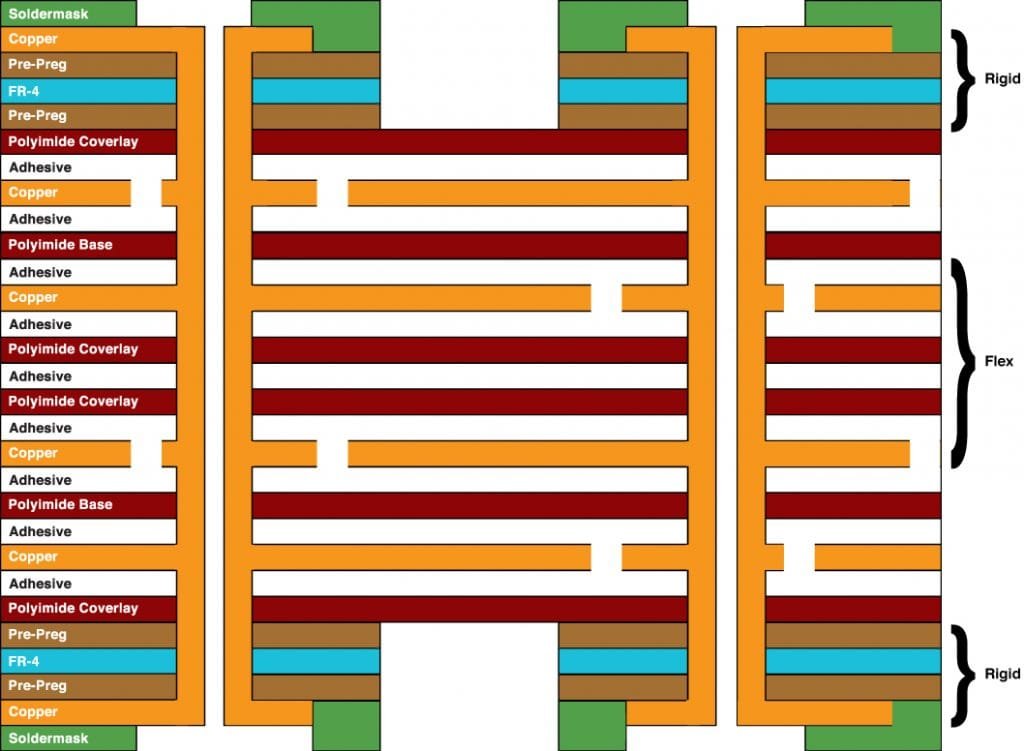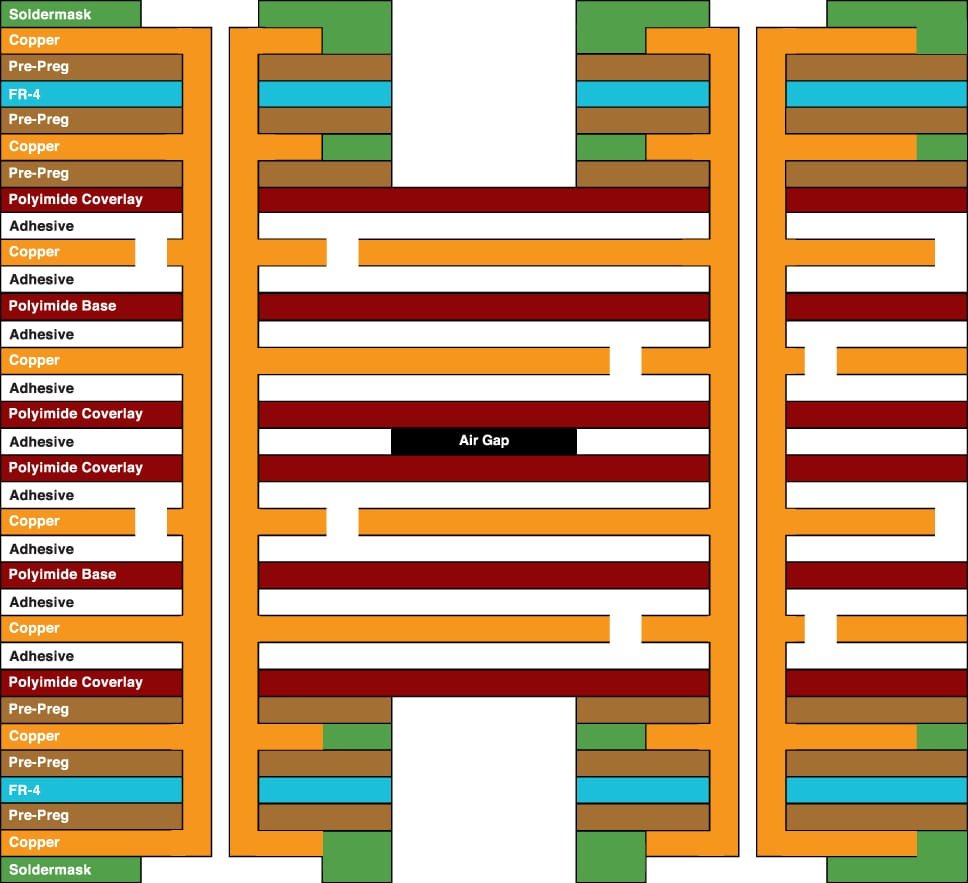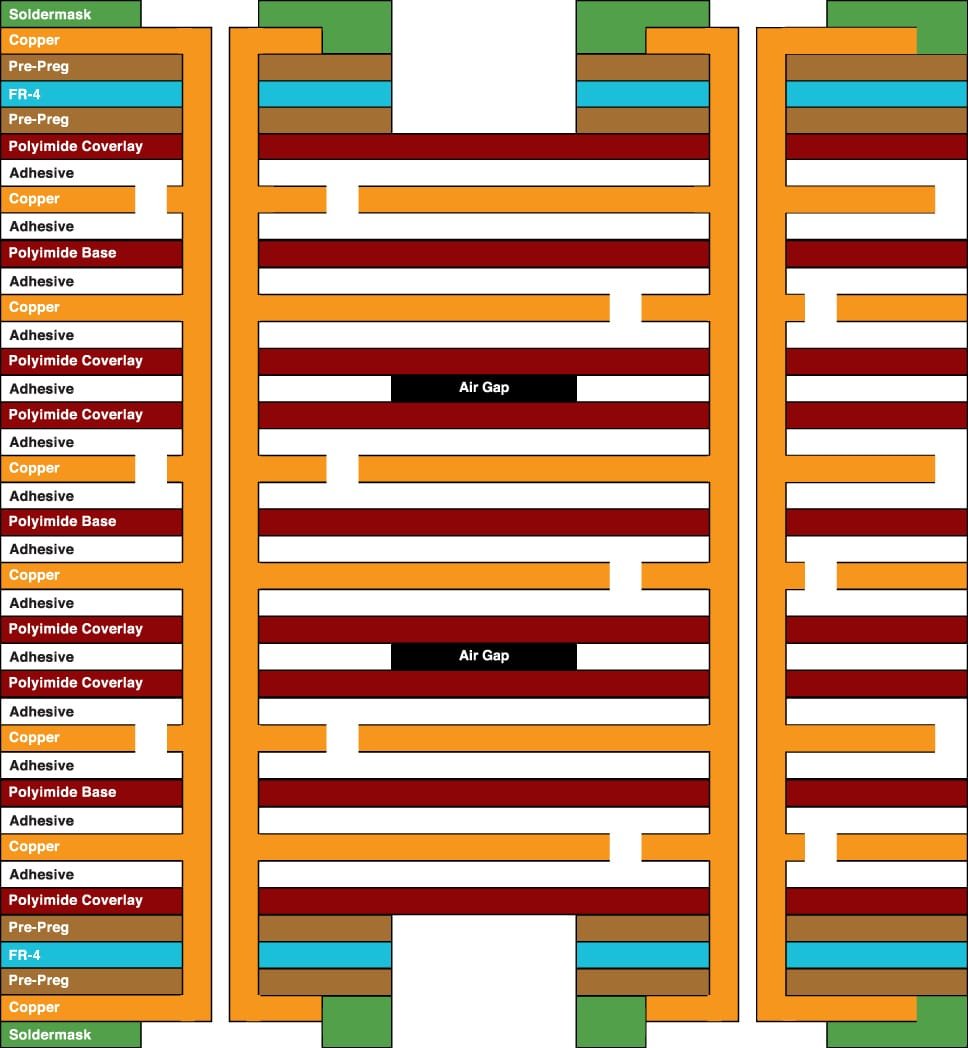 Rigid-Flex Board Stackup Design Guidelines and Helpful Resources