Flexible circuits are a type of polymer that can be bent, shaped, and elongated without breaking. This makes them perfect for applications where durability and flexibility are important, such as electronics.
Printed circuit boards are typically made from various materials, but flexible circuits are made from a special type of plastic specifically designed for this purpose. They are much less brittle than traditional PCBs, which means they can withstand more wear and tear without breaking. This also makes them easier to work with, as you won't have to worry about damaging them during installation or repairs.
Flexible PCBs are becoming increasingly popular because they offer several advantages over traditional PCBs. For example, they're less likely to catch fire or short out when subjected to high temperatures. Additionally, they're more efficient regarding energy usage, meaning they consume less power while still delivering the same level of performance.
This is the simplest flexible PCB type with only one conductive layer. A thin flexible dielectric film, such as Polyimide, is used. There is only one conductive layer on the board.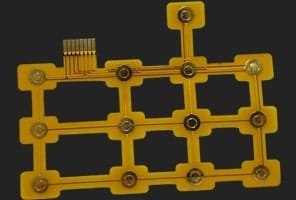 Double-sided flexible PCBs have two conductive layers, one on each surface. You have components or conductive lines on both sides. These flexible circuits are more economical compared to single-sided flexible PCBs.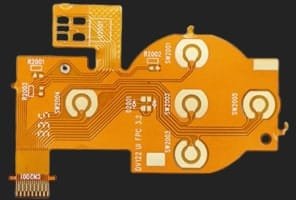 In a multilayer flexible PCB, there are multiple conductive layers of copper. It has at least three copper/conductive layers or more. There is a thin layer of PI between two conductive layers. These layers are interconnected with the help of vias.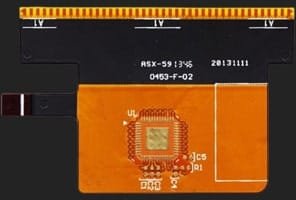 Double access or back bared Flexible PCB
Dual access or back bare flexible PCB is a particular type of single-sided flexible circuit. There is only one layer of copper, but it is arranged in a special manner to be accessed from both sides. This is the specialty of a dual-access flexible circuit.
Polymer Thick Film Flexible PCB
Polymer Thick Film (PTF) flexible circuits are real printed circuits. Several types of conductive inks are used to print the circuit on the base. Most of the time, the ink is applied with the help of stencils. Most of the time, the ink is applied with the help of stencils.
A rigid-flex PCB is a combination of rigid PCBs and flexible PCBs. There can be multiple rigid and flexible parts to create one circuit. The flexible part can bend easily, and the rigid part takes up the required space. Usually, the rigid parts are connected via flexible circuits.
As a leading flexible PCB manufacturer in China, with over 10 years of experience in PCB manufacturing and assembly, alongside the latest technology and innovations at our fingertips to ensure we are providing the best quality products, we can offer the insights and advice to ensure you are making the right decision. If you have a product in mind and would like to discuss flexible PCBs in more detail, feel free to pick up the phone and speak to one of our friendly team or submit a quote.