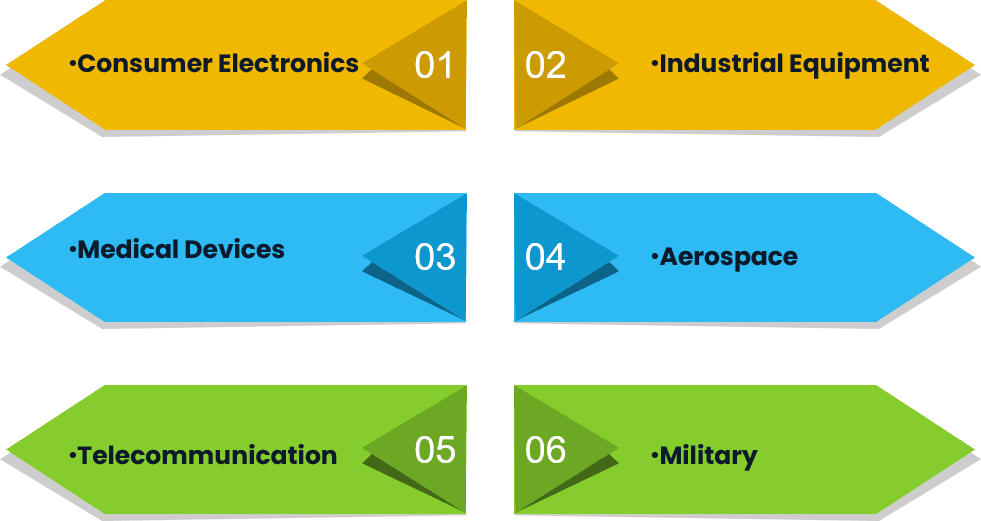 Multilayer PCB means a printed circuit board is manufactured with three or more conductive copper foil layers (The layer of a circuit board including Signal Layers, Internal Plane Layers, Silkscreen Overlay, Paste Mask Layer, Solder Mask Layer, Mechanical Layers, Keep out Layers, Drill Layer, etc.).
They appear as several layers of double-sided PCB, laminated and glued together with layers of Prepreg (PP, dielectric layer) between them. The entire construction is arranged so that two layers are placed on the surface sides of the circuit board to connect to the environment. All electrical connections between the layers are achieved with vias, such as plated through holes, blinds, and buried vias. This method can fabricate highly complex printed circuit boards of varying sizes.
JHYPCB can manufacture multilayer PCBs with up to 64 layers.
What are the advantages of multilayer PCBs?
From a technical point of view, multilayer PCBs have many advantages in design. These advantages of multilayer PCBs include:
Small Size
Lightweight
High-Quality
Reliable
Increased Durability
Enhanced Flexibility
More Powerful
Single Connection Point
Multilayer PCB Applications
Due to the surprising benefits of multilayer PCBs, they are widely used in different industries. Firstly, it is the top priority of designers to implement their complex circuits, so wherever complex operation is required, these PCBs are used.
Consumer electronics have a wide range of products. However, multilayer PCBs are used in complex functions and where compactness matters a lot. You might be using a device containing multilayer PCB while reading this article. It is commonly used and the only option for smartphones, wearable devices, computers, microwaves, smart LEDs, cameras, and hundreds of other devices.
Industrial equipment and machinery perform complex processes and functions. These require multilayer PCBs. Even the PCB manufacturing machine also contains multilayer PCBs to carry out the whole process. The advanced operations and tons of functionality can only be achieved using multilayer PCBs.
Almost all electronic medical devices require multilayer PCBs. Even a small blood pressure machine needs it. Multilayer PCBs are the basis of advanced medical equipment, such as ECG machines and X-ray machines. The machines have complex multilayer PCBs to perform the operations.
Rockets, satellites, and other similar commodities are quite advanced. Their complex operations can only be performed through multilayer PCBs. The controllers, actuators, sensors, and other devices consist of multilayer PCBs.
The transmission of signals requires a higher level of functionality. GPS systems, satellites, signal towers, and other telecommunication systems use multilayer PCBs.
Military equipment, devices, vehicles, and defense systems need more accuracy, precision, and high performance. They have multilayer PCBs for this purpose. 
There are dozens and hundreds of applications of multilayer PCBs. We can say it has taken the whole market and improved the performance and functionality of PCBs. These are used almost in every industry and sector.
If you need multilayer PCB fabrication (Multilayer rigid PCB or Multilayer Flexible PCB, Multilayer Rigid-flex PCB) and multilayer PCB assembly services, please feel free to contact us at sales@pcbjhy.com (Gerber files for multilayer PCB fabrication, BOM and Gerber files for PCB assembly).